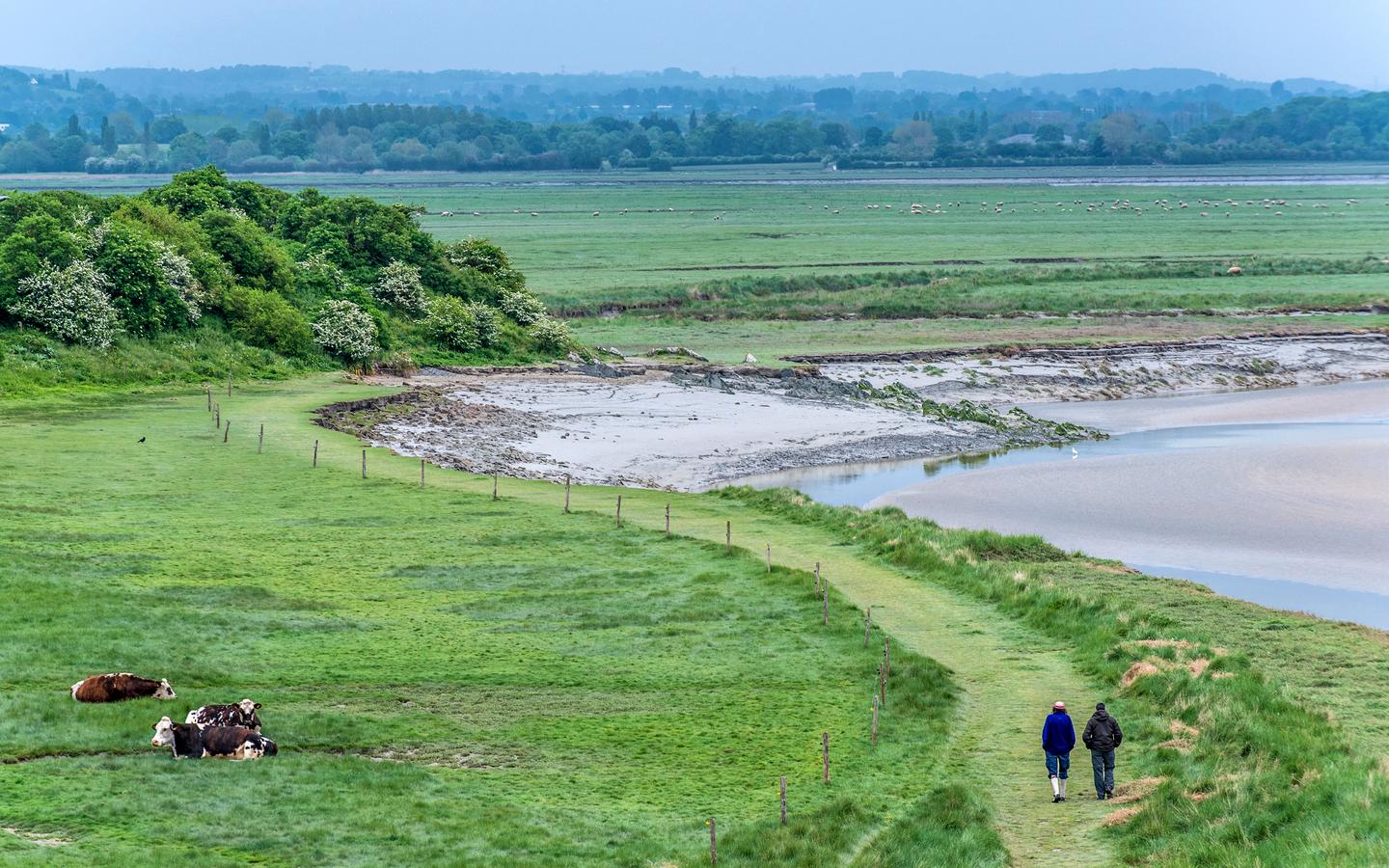 Where to stay in Bolbec?
Our Heatmaps tool will help you find the perfect place to stay in Bolbec by showing you how close hotel options are to major activities
1
8.5 Excellent (1,031 reviews)
With a stay at Hôtel Relais d'Etretat in Bolbec, you'll be 23.2 mi (37.3 km) from Eugene Boudin Museum and 20.8 mi (33.6 km) from Etretat Beach. Featured amenities include a business center, express check-in, and complimentary newspapers in the lobby. Free self parking is available onsite.
9.2 Excellent
Pros: Food really good and large portions. Bed so comfortable and staff superb
Cons: The room could have been a little larger but well planned
8.8 Excellent
Pros: The room was comfortable, staff were friendly and helpful and the hotel had the added bonus of an on site restaurant for an evening meal where the food was of good quality and exceptional value. Furthermore there was a wide choice of items available for breakfast.
Cons: It would be impossible to correct but the bathroom was very small, so small that it needed a folding door and offered little room to turn round.
10.0 Excellent
Pros: The restaurant was very pleasant with good dinner and good breakfast.
Cons: A rather small bathroom but OK for an overnight stop.
8.8 Excellent
Pros: Convenient from A29 as a stop over, with consistently friendly and helpful staff. Plenty of parking, and functional rooms. Exactly what we needed and wanted.
Cons: rooms (and bathroom) are a little small for 2 sharing, but beds were comfortable
10.0 Excellent
Pros: Location is good. Have stayed there 5 times.
8.8 Excellent
Pros: - Late check-in (arrived at 01.00 a.m.) - Friendly staff - Parking - 20 minutes ride to Étretat - Supermarket nearby
Cons: - Noisy in the morning as everybody checks-out
9.6 Excellent
Pros: The restaurant is outstanding. Very convenient since the hotel is out in the country away from other places to eat.
10.0 Excellent
Pros: Great location for an overnight stay en route to Normandy. Easy to find, just minutes off the. Motorway. Friendly staff checked us in. Rooms had everything we needed. we decided to use the hotel restaurant for dinner. Good choice. The food was excellent. . Quiet hotel so a good nights sleep., and then a hearty breakfast before heading out to our destination. Will definitely use this hotel again
Cons: Can't fault the hotel
2
With a stay at Hotel le Carnot, you'll be centrally located in Bolbec, 22.3 mi (36 km) from Eugene Boudin Museum and 20 mi (32.2 km) from Etretat Beach. The front desk is staffed during limited hours. Free self parking is available onsite.
7.1 Good
Pros: Evening meal was very good. Breakfast was satisfactory. Convenient stopping off point on journey.
Cons: Bathroom a little tight for space.
8.8 Excellent
Pros: Small hotel, just 10 rooms. Our room was cramped but clean. One of the UHT milk cartons had gone off but that's a minor point. Staff were friendly and the breakfast very good. Central location with public parking opposite. Bolbec, like many UK town centres, is dying. Lots of empty shop units and two of the three boulangeries were closed even on the Saturday. But a good overnight stop and valued for money.
Cons: Cramped room.
10.0 Excellent
Pros: Easy to find, with plenty of parking, this place is a little gem. Lovely welcome and excellent service. The room was clean and comfortable. The restaurant had a good menu, Drinks are sensibly priced and the service quick and friendly. Breakfast was good value, with a good range of food and drinks,
Cons: Get to nit-picking time. The breakfast area could have been smarter, but seriously this is lovely place to stay.
8.3 Excellent
Pros: The hotel is located in the very center of the town, it has a restaurant and free parking is available nearby. The family room was spacious, clean and looked recently renovated. The personal was kind and friendly even though not speaking English.
Cons: The breakfast was very limited both in terms of choice and the amount of food. Our family room was at the 2d level where we could get only by stairs.
10.0 Excellent
Pros: Hotel is clean and sits on top of a restaurant.
Cons: 3rd floor hike with bags, bathroom has no door and it's open to room
7.9 Good
Pros: We had everything we needed for a night's stay. Great price for a family of four! Comfortable beds. Good location. A store and a restaurant stone's throw away. A quiet area. The wifi was good. Coffee in the room.
Cons: The ceiling was way too low and if you are not careful, you can leave with several bumps on your head (true story!). The hostess had probably had a stressful day. A weird smell in the room.
10.0 Excellent
Pros: Central location, easy parking & and restaurant attached
Cons: Nothing
8.8 Excellent
Pros: Easy parking and accessible in the night (with code). The room was spacious and perfect. We spent 1 night with a baby and toddler.
Cons: The cod was not assembled and was missing a mattress. We had to do this ourselves after a very late arrival.
6.7 Good
Pros: Location and town Breakfast excellent and good value
Cons: No air con and rooms very hot
7.5 Good
Pros: Lovely restaurant attached, made eating for stay simple. Parking was easy.
Cons: It was very hot and a bit stuffy, but it was 34 degrees throughout the day.
3
With a stay at Hotel Le Fecamp in Bolbec, you'll be 19 mi (30.6 km) from Etretat Beach and 21.4 mi (34.4 km) from Eugene Boudin Museum. Free self parking is available onsite.
8.8 Excellent
Pros: The landlord was very friendly and let as feel at home
4.2 Okay
Pros: Not really much to mention!
Cons: The hotel is the worst hotel never stayed! The basic facility like shower cabin is sucked! We even cannot stand in the cabin because water doesn't get through! The hotel host is friendly, but he cannot speak English, we can only use hand and feet!
4.6 Okay
Pros: Nothing - it was the only accommodation available on a Saturday in the vicinity of 70 km.
Cons: The entire premises is run down. Room no. 7 was dark grey and very small, just depressing. Very limited parking lots. The outdoor terrace/patio was a joke, backstreet atmosphere. I would only book it if you definitely have no other option and just need a bed for one night - otherwise I do not recommend this hotel.
8.3 Excellent
Pros: Even though the staff didn't speak a word of English, he was so friendly and patient. He made sure we were comfortable, made my kids laugh, and gave us espresso in the morning!
10.0 Excellent
Pros: Lovely, friendly, family run hotel with great bar and food. Very welcoming and helpful, really enjoyed my stay there.
4.2 Okay
Pros: Leaving
Cons: If anyone is familiar with "faulty Towers" then this is a direct copy. Except this owner does very little and charges extra for things you never had! I booked 9 nights, including breakfast. I got charged for 10 nights and when I questioned it, the arms went in the air and he refused to discuss it. I didn't bother staying the last night.... I had enough!
8.8 Excellent
Pros: Friendly helpful staff
3.8 Mediocre
Pros: We were able to book rather late in the evening, and name was already written down in the reception book.
Cons: Old fashioned and a bit dusty (not cleaned under the bed). Old bath tub, not comfortable for a shower. Small sized bed, but that seems to be common in France...