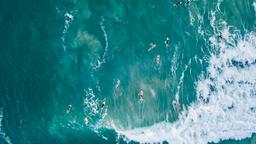 Toowoomba car rentals
Search hundreds of travel sites at once for car rental deals in Toowoomba
Toowoomba, QLD, Australia
Toowoomba car rental Information
| | |
| --- | --- |
| Pick-up location | Toowoomba |
| Rental locations | 14 |
| Airport locations | 8 |
Toowoomba car rental reviews and directory
Avis

Avis
Locations in Toowoomba
260 Ruthven Street
+61 746 382 999
| | |
| --- | --- |
| Monday | 08:00 - 17:30 |
| Tuesday | 08:00 - 17:30 |
| Wednesday | 08:00 - 17:30 |
| Thursday | 08:00 - 17:30 |
| Friday | 08:00 - 17:30 |
| Saturday | 08:00 - 17:30 |
| Sunday | 08:00 - 17:00 |
Toowoomba Cecil Plains Road
+61 746 382 999
Monday
09:00 - 21:00
Tuesday
09:00 - 13:00
Wednesday
09:00 - 10:30
18:30 - 19:30
Thursday
09:00 - 13:00
17:30 - 19:30
Friday
09:00 - 16:30
18:30 - 21:00
Saturday
09:00 - 10:30
Sunday
14:00 - 14:30
19:00 - 21:00
Europcar

Europcar
Locations in Toowoomba
235 Ruthven Street
+61 746 994 180
Terminal Building
+61 746 994 180
Firefly

Firefly
Locations in Toowoomba
Toowoomba City Aerodrome
| | |
| --- | --- |
| Monday | 00:01 - 23:59 |
| Tuesday | 00:01 - 23:59 |
| Wednesday | 00:01 - 23:59 |
| Thursday | 00:01 - 23:59 |
| Friday | 00:01 - 23:59 |
| Saturday | 00:01 - 23:59 |
| Sunday | |
Toowoomba Wellcamp Airport
| | |
| --- | --- |
| Monday | 00:01 - 23:59 |
| Tuesday | 00:01 - 23:59 |
| Wednesday | 00:01 - 23:59 |
| Thursday | 00:01 - 23:59 |
| Friday | 00:01 - 23:59 |
| Saturday | 00:01 - 23:59 |
| Sunday | |
Hertz

Hertz
Locations in Toowoomba
1151 Toowoomba-cecil Plains Rd
+61 746 131 631
Monday
08:30 - 13:00
15:00 - 21:00
Tuesday
08:30 - 13:00
15:00 - 21:00
Wednesday
08:30 - 12:30
17:30 - 18:30
Thursday
08:00 - 13:00
17:30 - 18:30
Friday
08:00 - 13:00
17:30 - 21:00
Saturday
08:00 - 09:30
Sunday
13:00 - 14:00
17:30 - 21:00
195 James St
+61 746 131 631
| | |
| --- | --- |
| Monday | 08:00 - 17:00 |
| Tuesday | 08:00 - 17:00 |
| Wednesday | 08:00 - 17:00 |
| Thursday | 08:00 - 17:00 |
| Friday | 08:00 - 17:00 |
| Saturday | 08:00 - 12:00 |
| Sunday | 08:00 - 12:00 |
keddy by Europcar

keddy by Europcar
Locations in Toowoomba
Terminal Building, Wellcamp Airport
61746709555
| | |
| --- | --- |
| Monday | 08:00 - 16:59 |
| Tuesday | 08:00 - 16:59 |
| Wednesday | 08:00 - 16:59 |
| Thursday | 08:00 - 16:59 |
| Friday | 08:00 - 16:59 |
| Saturday | |
| Sunday | |
Budget

Budget
Locations in Toowoomba
262 Ruthven St
+61 746 328 598
| | |
| --- | --- |
| Monday | 08:00 - 17:30 |
| Tuesday | 08:00 - 17:30 |
| Wednesday | 08:00 - 17:30 |
| Thursday | 08:00 - 17:30 |
| Friday | 08:00 - 17:30 |
| Saturday | 08:00 - 17:30 |
| Sunday | 08:00 - 17:00 |
Dollar

Dollar
Locations in Toowoomba
2-8 Water St
+61 746 329 711
| | |
| --- | --- |
| Monday | 07:30 - 17:00 |
| Tuesday | 07:30 - 17:00 |
| Wednesday | 07:30 - 17:00 |
| Thursday | 07:30 - 17:00 |
| Friday | 07:30 - 17:00 |
| Saturday | 07:30 - 11:00 |
| Sunday | 07:30 - 11:00 |
Sunnycars

Sunnycars
Locations in Toowoomba
Thrifty

Thrifty
Locations in Toowoomba
2-8 Water St
+61 746 329 711
| | |
| --- | --- |
| Monday | 07:30 - 17:00 |
| Tuesday | 07:30 - 17:00 |
| Wednesday | 07:30 - 17:00 |
| Thursday | 07:30 - 17:00 |
| Friday | 07:30 - 17:00 |
| Saturday | 07:30 - 11:00 |
| Sunday | 07:30 - 11:00 |
Car rental locations in or near Toowoomba
Good to know
| | |
| --- | --- |
| Most popular car type | Compact |
FAQs about renting a car in Toowoomba
What is the most popular rental car in Toowoomba?
Compact (Class Compact SUV or similar) is the most frequently booked rental car type in Toowoomba.
How can I find car rentals near me in Toowoomba?
Take a look at our extensive car rental location map to find the best rental cars near you.
How much does a Compact car rental cost in Toowoomba?
A Compact car rental in Toowoomba costs C$ 67 per day, on average.