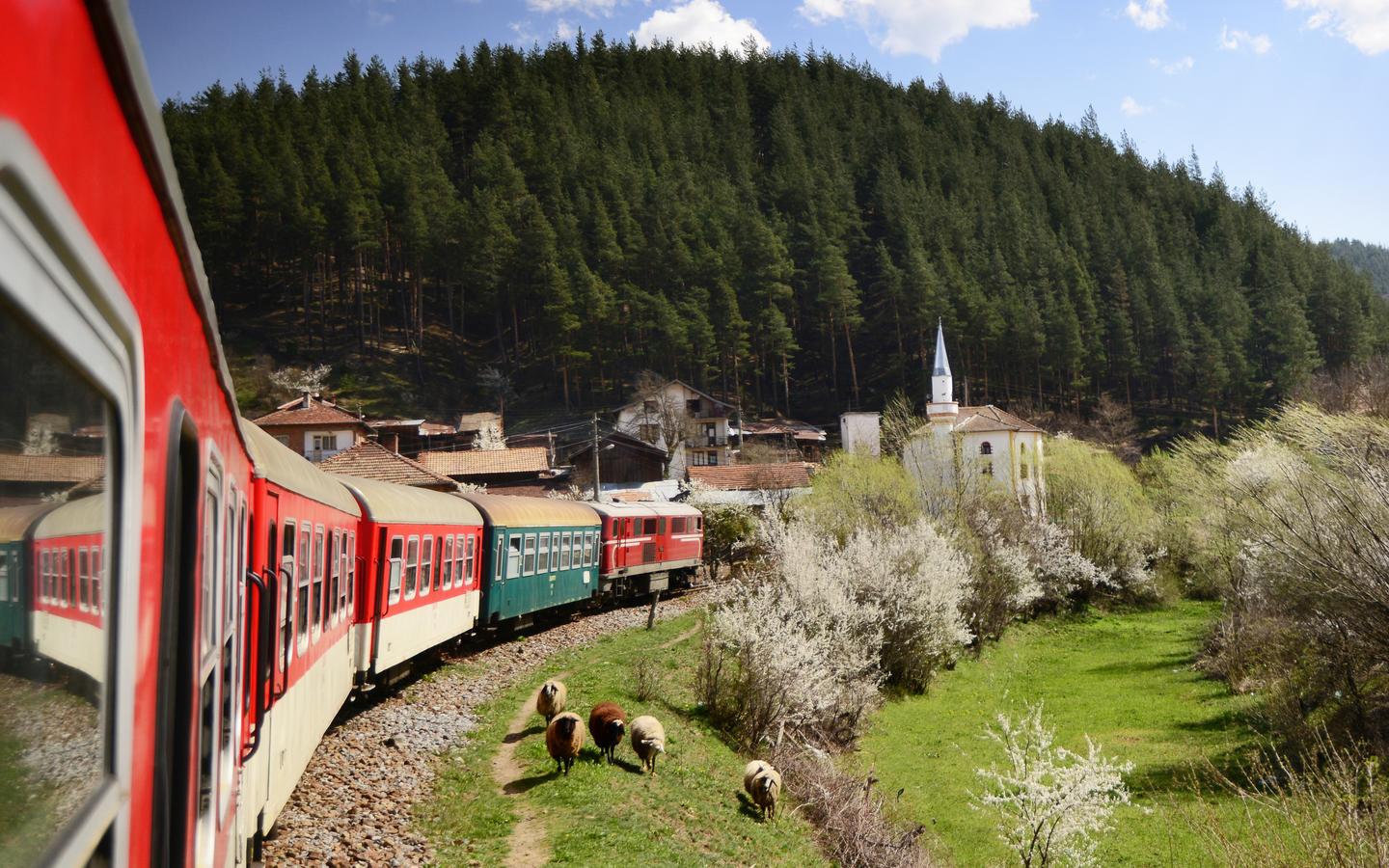 How much does a hotel in Karlovo cost?
Where to stay in Karlovo?
Our Heatmaps tool will help you find the perfect place to stay in Karlovo by showing you how close hotel options are to major activities
1
8.4 Excellent (207 reviews)
Set 40 metres from the centre of Karlovo, White Guest House features a small garden with seating facilities. The modern accommodation comes with air conditioning and flat-screen satellite TV. Amenities in the rooms of the guest house White also include wooden floors and a fridge in some units. The private bathroom is equipped with a shower and free toiletries. An electric kettle and ironing facilities can be provided upon request. Free Wi-Fi access is available throughout the property. Shuttle services to Plovdiv Airport and to the local points of interest are offered at a surcharge. The closest restaurant is 70 metres away, and a grocery store is just outside the premises.
7.1 Good
Pros: They allowed me to bring my staff earlier and pick it up a bit later after check out.
Cons: Could here my neighbors talking and the street noise. No ventilation in the bathroom.
6.7 Good
Pros: Location
Cons: They don't provide double beds as stated on their information. They offer single beds that they put together. Information is not correct, they should change this. In one of the room wasn't a fridge. For the price we paid we didn't get shampoo or soap as many other places in Bulgaria did with cheaper prices. Host should smile, won't hurt.
10.0 Excellent
Pros: The place was nice and clean.
10.0 Excellent
Pros: Wonderful Guest House. Clean, simple, comfortable and centrally located. I recommend!
Cons: No Complaints!
9.2 Excellent
Pros: New, clean, spacious bathrooms, at the center of the town. The reception lad pick us up from the wrong location. There are two white houses.
Cons: The shower was mounted at 1.2 hihgt. Very uncomfortable when you are two meters.
8.3 Excellent
Pros: Easy to find and good location. Clean and comfortable. Easy check in and checkout. Nice landlord.
Cons: Very noisy so we couldn't sleep very well. We stayed in both houses - noise from other guests is a bit of an issue as rooms not well isolated. Worth putting up signs to keep noise down. A cat and two dogs prevented us from using the balcony as allergic.
7.1 Good
Pros: Although the facilities were quite basic, the room was clean and comfortable and represented good value for money.
Cons: The property was not attended on arrival although the proprietor arrived quickly.
9.2 Excellent
Pros: very clean, a lot of light, extra covers
Cons: transparent curtains
5.8 Okay
Pros: Central location
Cons: No free-parking, 2 stars maximum
8.8 Excellent
Pros: The room was clean and convenient, with hangers and reading light. I slept very well. The location is good, just next to the centre, and only 15-20 minutes walk from bus- and train stations.
Cons: The shower was over the sink so the floor got wet. After I had used the shower I had to take my socks of every time I needed to go into the bathroom. Maybe it could be good to have a pair of plastic slippers in the room for guests to use.
2
8.4 Excellent (134 reviews)
Hotel Deloni is located on the main road through Karlovo, close to all the town sights. It offers air-conditioned rooms with cable TV. Free private parking is provided on site. A desk and a private bathroom with shower and free toiletries are featured in each accommodation unit. Some rooms have free Wi-Fi, while others have free wired internet. Vasil Levski National Museum is just 50 metres away. The historic part of Karlovo can be reached in a 5-minute walk. The small town of Sopot is 5 km from the hotel. Plovdiv Airport is 56 km away. Deloni front desk offers airport shuttle service at an extra charge and upon request.
7.1 Good
Pros: Decent family-run hotel, just a little hard to find (the name sign has been removed at the street, the entrance is right of the building in the photo. )
Cons: Check-out was a little hard, as I couldn't find anyone at first. Karlovo is a little sleepy town, not exceptionally beautiful nor is there much to do.
10.0 Excellent
Pros: We have been all over Bulgaria and these were the most comfortable beds and pillows out of every hotel!!
Cons: Could hear a bit of traffic.
6.7 Good
Pros: Basic but clean, overall okay.
Cons: Noisy and some disgusting odour all over the place. Strange guests. No reception in a classic way you"d think.
6.3 Good
Cons: No running water most of the time we've been there and the stuff was not honest about it
7.9 Good
Pros: Location, bathroom is good
Cons: Small room , no table
9.6 Excellent
Pros: location
Cons: lack of lift
3
Offering an indoor and an outdoor pool and a large garden, Yaev Hotel is set a 5-minute drive from the centre of Karlovo. The on-site spa and wellness area features a sauna, steam bath, hot tub and different massages. All of the elegant air-conditioned rooms at Hotel Yaev come with flat-screen TV and a private bathroom. Some units have a balcony. You can sample Bulgarian, Mediterranean and Arabic cuisine in the restaurant, which also has a summer terrace. Buffet-style breakfast is served every morning. The children's centre is situated next to the restaurant. Free Wi-Fi access and free private parking are provided on the premises. Sopot and Kalofer can be reached within a 10 minute drive from the property.
5.4 Okay
Pros: The garden is amazing and the staff were very friendly.
Cons: The bathroom was far from clean and the toilet seat was broken.
5.0 Okay
Pros: The restaurant and food are good. The garden is beautiful. The WiFi is ok.
Cons: The room was'n clean. The bathroom was dark, due to poor light. The indoor pool is very small and doesn't look like the one in the pictures. The outdoor pool was full with durty water and frogs. The hotel is noisy nightime, due to the heating system.
6.7 Good
Pros: The delicious breakfast and helpful, smiling staff. The location is awesome
Cons: Every noise from outside the room can be heard. So probably the room isolation could be better. Our door could not be locked from the inside. Our bed was too short. The water in the bath was changing from cold to too hot and vise versa while taking a shower
3.8 Mediocre
Pros: I very like the air outside and the park
Cons: WHEN WE ARRIVE WE UNDERSTOOD THAT THE HOTEL ORGANIZE PRIVATE PARTY, AN THEY CHANGED OUR ROOM TO ONE SMALL, NOT GOOD CLEANED AND WITH BROKEN FURNITURES! IT WAS IN CASE THST THEY KNEW VERY WELL THAT WE ARE WITH 3 YEARS OLD BABY!
7.9 Good
Pros: The staff is very helpful and polite.The garden is very beautiful.The food was delicious.
Cons: The breakfast is so basic.I expected much more variety of food.The children club should be more clean and tide,most of the toys were broken,which should be even dangerous for kids.
10.0 Excellent
Pros: The property and the way the hotel is managed is excellent. From the gardener to the staff in the restaurant to the reception everyone was very professional, kind and helpful. The view of our room and the lush garden that surrounds the hotel were perfection. It is a perfect place for family with small children. Thank you !
8.3 Excellent
Pros: Friendly staff. Enjoyed the Bulgarian folk dance evening which occurred when we happened to be there. Very family friendly. Excellent food at night.
Cons: Spa facilities were a bit chilly.
10.0 Excellent
Pros: The hotel is on an estate and is made into a little paradise. The food was really good.
Cons: Nothing.
7.5 Good
Pros: the mountain view the garden room is big bad is comfrtable good breakfast
Cons: when opening the air condition a strong cigarette small set in the room pool is neglacted green water and floating debris