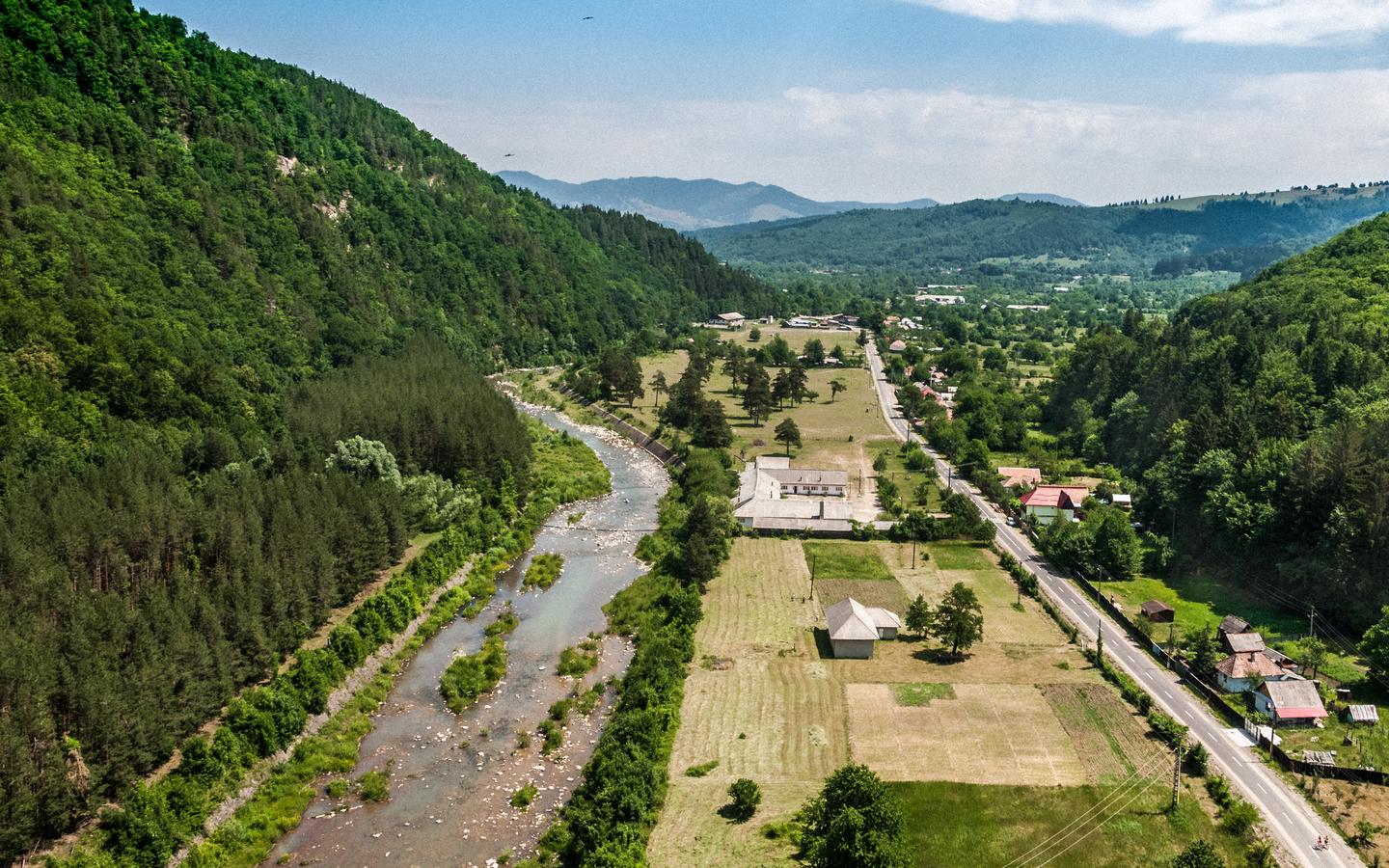 How much does a hotel in Slanic Moldova cost?
Where to stay in Slanic Moldova?
Our Heatmaps tool will help you find the perfect place to stay in Slanic Moldova by showing you how close hotel options are to major activities
This hotel provides a great place for travelers to relax after a busy day. After a long day of sightseeing, guests can retire to the comfort of the hotel. Airport pickup can be arranged by the hotel upon request. There's never a dull moment at this hotel, our guests indicate that the facilities are excellent.
2
8.1 Excellent (169 reviews)
With a stay at Coroana Moldovei Hotel in Slanic-Moldova, you'll be within a 5-minute walk of Nemira and Central Park. Featured amenities include dry cleaning/laundry services, luggage storage, and a safe deposit box at the front desk. A roundtrip airport shuttle is provided for a surcharge (available 24 hours), and free self parking is available onsite.
7.5 Good
Pros: Location is very nice .
Cons: The breakfast can be improved ; at least two type of bread should be ; more sorts of hot breakfast should be ; cakes . The mattress must be changed , it is old.
6.7 Good
Pros: The building is fully renovated and clean.
Cons: The investment in renovating the building was done without much thought. It looks fancy but very impractical. Fancy sculpted armchairs, but no table between them. Large bathroom, but the glass wall are see through especially at night. Not even a holder for toilet paper. Not even a hook to hang a towel. Vintage bathroom fitti gs that have leakage issues. Not even basic features of a 3 star hotel, like parking, elevator or full time receptionist. The breakfast buffet was poor for the price and set up in a corner where even two customers were too much. Loud hip hop music at breakfast. Loud music outside during the day.
8.8 Excellent
Pros: I Absolutely loved my apartment and the restaurant , it is beautifully decorated .
Cons: Breakfast needs improvement .
5.0 Okay
Cons: I don't like this hotel. It is a kitch hotel , with a lot of dolls and very old and furniture. I will never chose again.
9.2 Excellent
Pros: Location, very close to the main facilities. Pleasant room ambiance.
Cons: For me the music in the restaurant was a little inappropriate and too loud for a calm and pleasant stay.
6.3 Good
Pros: Good location, walking distance to the central square and hiking trails. Nice view of the mountains. Soaking tub in the room was a pleasant surprise.
Cons: Restaurant staff did not speak any English and it was hard to find the one front desk person who did speak English at check in or when needed. Loud music in the restaurant could be heard in the room. No public spa in town, that we could find... Definitely not what we expected.
8.3 Excellent
Cons: I didn' understood the utility of an washbasin without an water tap and the table lamps without the light bulbs
3
Unwind completely in the impressive Pension Casa Alba, which is only a 30-minute walk from the Slanic Moldova resort near Bacau, boasting peaceful surroundings and high-quality mineral waters. The Slanic Valley and Nemira Mountains have a pleasant climate and the natural mineral springs help to cure diseases of the digestive tract. The underground sanatorium, which is located in a salt mine, helps to cure respiratory illnesses. Savour Romanian as well as international cuisine in the dining room of the Pension Casa Alba. The rustic interior with wooden and stone elements creates a homely and intimate atmosphere.
9.6 Excellent
Pros: Meals were not provided
Cons: The duvet cover was a bit small, could have been another 1/2 metre wider and would then have covered both of us.
9.6 Excellent
Pros: The green around. The fresh mountain air. The kind owner.
Cons: No restaurant on premisses. There is a well equipped kitchen for self service.
9.2 Excellent
Pros: Even if we had a very short staying, we had a good time. The property is comfortable and intimate. The owner of the property is a very nice person with a very fresh way of thinking and very open personality. The property has a big terrace where you can enjoy spending time if you travel with larger group.
8.8 Excellent
Pros: The view from the balcony is pretty lovely. And the villa has an oldschool look and lots of flowers. The host is very friendly and helpful.
Cons: It is pretty far away from the center of the town and the toilet wasn't running ok.
3.7 Mediocre
Pros: location, and that's about it.
Cons: the restaurant was a joke, they did not have/could not make almost nothing from the menu. the price of the room was very inflated compared to the conditions.
8.0 Excellent
Pros: Very nice n polite owner......n wish he found the key
Cons: Shampoo at the shower
All hotels in Slanic Moldova