You're Going to Love Varanasi
From its over-the-top festivals celebrating Hindu gods and deities to its religious ceremonial ghats to its incredible food, there is nothing subtle about Varanasi. The city is sure to engulf and overwhelm you with its sights and sounds. Visit during the festival of Durga Puja to see the city truly go wild.
Top 5 Reasons to Visit Varanasi
1. Visit the Ghats
The ghats are temples that are home to many ashrams and holy saints, sadhus performing rituals and families consulting priests to lay their loved ones to rest. Architecturally speaking, they are a sight worth beholding.
2. Sample the Local Delicacies
No visit to Varanasi is complete without a spot of bhang (spiked milk), some famous paan, traditional thalis and spicy and sweet Benarasi Dum Aloo, which is a potato dish.
3. Explore the Winding Alleyways
It's easy to disconnect and get lost in the infinitely winding streets and alleyways of the city. You'll find out how the city is truly interconnected and discover some hidden gems for food and clothing.
4. Take a Boat Around the Ganges
The famed Ganges runs through India, but its most interesting point is certainly in Varanasi. As your boatman sails forward, you'll have the unique vantage of witnessing religious rituals from the waters.
5. Go On a Guided Spiritual Walk
Varanasi is where the physical meets the spiritual, where human life meets its esoteric end in death. Take a guided spiritual tour around the mysteries of the city.
A popular activity in Vārānasi
3-Hour Varanasi Morning Sunrise Boat Tour
Find activities
Top activities in Vārānasi
3-Day Varanasi Exclusive Tour
Duration: 3d
2-Day Private Tour: Spiritual Varanasi with Sarnath
Duration: 2d
Private Full-Day Tour of Varanasi including the Kashi Darshan
Duration: 12h
2 Days Varanasi tour package for first timers
Duration: 2d
Half-Day Sarnath Tour from Varanasi
Duration: 3h
Private 3-Hour Night Tour With Ganga Aarti Boat Cruise and Dinner in Varanasi
Duration: 4h
When to Visit Varanasi
The best time to visit is the winter, as temperatures are cooler at just 41°F. From June to September is the monsoon season, while summer temperatures are hot and sticky at around 115°F.
How to Get to Varanasi
Plane
Travelers will arrive at Lal Bahadur Shastri Airport, 15.5 miles from the city center. Upon arrival, grab a taxi for ₹750 or a rickshaw for ₹500.
Train
There are many services like Rajdhani Express or Vibhuti Express from Delhi or Kolkata. Fares start at ₹425 for basic class.
Car
Routes vary based on where you're coming from. Use the NH9 and NH19 if you're traveling from Delhi.
Bus
Use Yatra.com to book bus tickets from cities like Delhi to Varanasi online, which arrive at the main bus station that's east of the Varanasi Junction train station. Fares start at ₹900.
Airlines serving Vārānasi
Show more
Where to Stay in Varanasi
As always, the Taj chain provides luxury accommodations in Varanasi at The Gateway. Economical but comfy stays are best found at Diamond Hotel. Budget travelers will enjoy Stops Hostel.
Popular Neighborhoods in Varanasi
Central Market DLW - This neighborhood is the hub of Varanasi's commerce and entertainment, with lots of shopping outlets, banks and even the DLW Cinema Hall.
Hyderabad Colony - This neighborhood is the central location for the city's university Banaras Hindu University. It has many small eateries and shops along its streets.
Ghats of Varanasi - The Ghats of Varanasi are a collection of temples or "ghats" that make up the banks of the Ganges River. Many holy ashrams and sadhus live along these spots.
Where to stay in popular areas of Vārānasi
Most booked hotels in Vārānasi
How to Get Around Varanasi
Public Transportation
Buses would be impractical in such a tight-knit city, so travelers rely on cycle-rickshaw or auto-rickshaw transport for between ₹50 and ₹200.
Taxi
It can be hard getting around in the sheer crowds of people but fares for taxis start at ₹50 with a rate of ₹19/mile thereafter.
Car
Car rentals start at a day rate of ₹1,200 for 8 hours.
The Cost of Living in Varanasi
Shopping Streets
Local arts, crafts and textiles like handwoven "Benarasi" saris are what Varanasi is famous for. Pick up goodies across the city at spots like Wow India on Assi Ghat Road or Mehrotra Silk Factory on Lal Ghat.
Groceries and Other
A quart of milk costs ₹45 and a dozen eggs will run you around ₹62.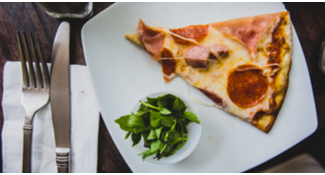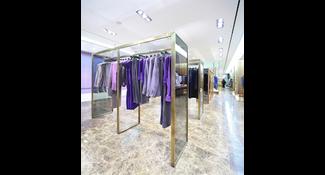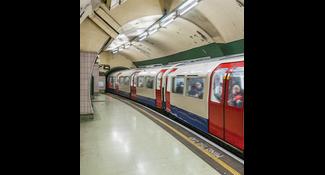 Single public transport ticket
C$ 0.36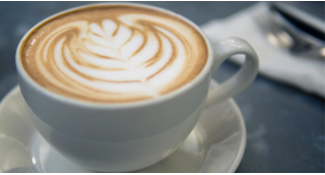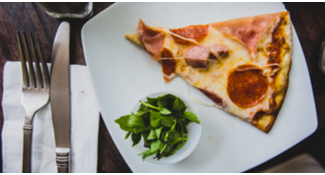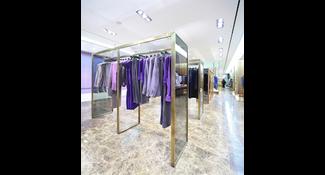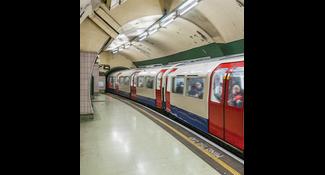 Single public transport ticket
C$ 0.36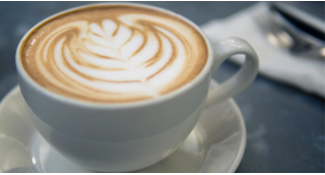 Where to Eat in Varanasi
Varanasi is home to many 'Benarasi' or local delicacies that you won't find elsewhere. Don't miss refreshing lassi or 'Chaat', which are spicy and sweet snacks, or a thali from Mona Lisa Cafe for just ₹20.