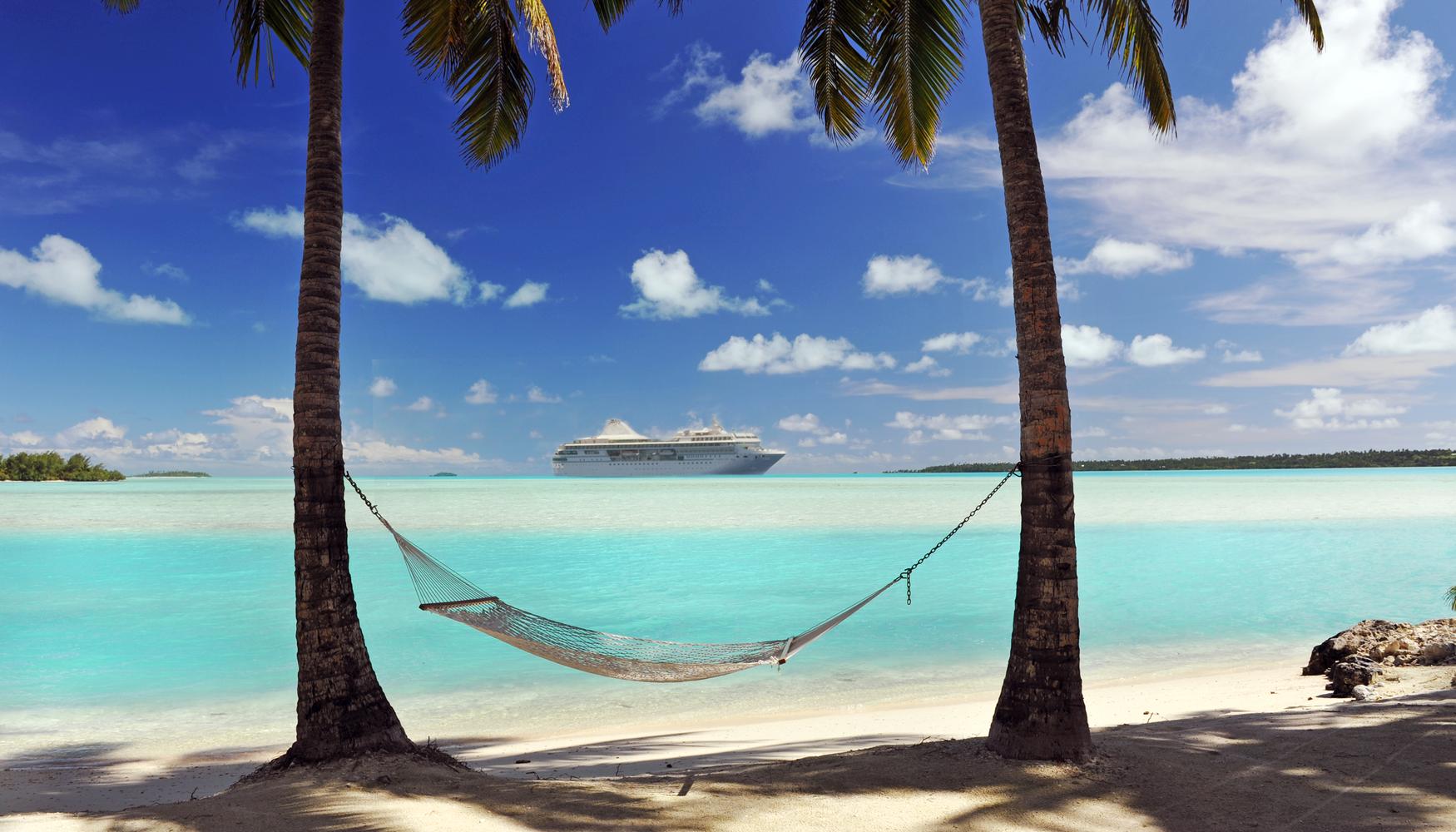 You're Going to Love Savusavu
Regarded by many as Fiji's "undiscovered paradise", Savusavu is a place to escape from stress and worry, as well as one of the finest diving and snorkeling centers in the Pacific (which is saying something).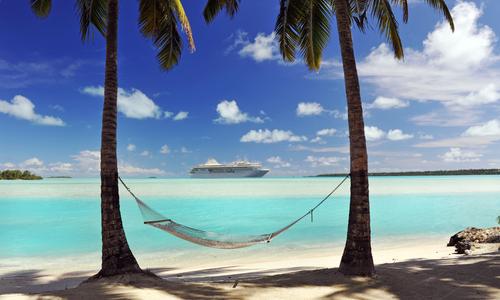 Located on Fiji's second largest island, Vanua Levu, the resort is tucked away from international flight routes and doesn't attract hordes of tourists - just those in the know who appreciate its understated, idyllic charms.
Top 5 Reasons to Visit Savusavu
1. It Could Hardly Be More Laid-back
Savusavu is definitely not the kind of place to hunt down all-night parties or where visitors roar around in 4x4s. Instead, it's characterized by yoga schools, blissed-out beaches, and spa lodges, where time creeps by and the cares of the world disappear.
2. Thermal Delights
The resort grew up around a famous set of volcanic springs. Many hotels incorporate these thermal wonders into their layout, offering specially prepared mineral baths to soothe tense muscles and help guests unwind.
3. Underwater Exploration
Scuba diving is a big deal in Savusavu (there's even a hotel named after diving pioneer Jacques Cousteau's son). If you've ever wanted to explore colorful reefs that buzz with life, it's the place to do so.
4. Sailing Opportunities
Savusavu's marinas make it one of the major yachting centers in Fiji, and hire companies can easily hook visitors up with craft to cruise the bay and the coast of Vanua Levu. And if you're there in March or April, high-level sailing competitions fill the bay as well.
5. The Fijian Climate is Sublime
Outside cyclone season, the weather in Savusavu is simply irresistible, averaging around 75 to 80 degrees and providing perfect sunbathing conditions.
What to do in Savusavu
1. Pamper Yourself at a Spa Resort
Outside the main tourist drag, Savusavu is home to a clutch of high-end (but not too expensive) spa hotels like the Namale or the Koro Sun Resort. Soak up nutrients in hydrotherapy pools, rejuvenate your skin with a banana skin wrap, or just let masseurs do their thing.
2. Satisfy Your Scuba Addiction
Take the plunge at Savusavu to uncover a whole new world of underwater life. From hammerhead sharks to leisurely groupers, elegant rays, and spiky lionfish, dive sites like Lepa's Wall or Purple Garden repay anyone's time, and PADI-qualified staff are available for divers of all skill levels.
3. Paddle Your Way to Paradise
If diving is a step too far, why not hire kayaks and explore the coast? Most hotels have kayaks for hire, and there are some enticing destinations across the lagoon, such as the easily accessible caves on Lotu Island.
4. Enjoy Some Thermal Fun
Everyone who visits Savusavu should experience the healing power of its volcanic pools. At the main resorts, you can relax for hours in specially controlled pools, while just outside town you'll find mud pools where the mud acts as a natural remedy, unblocking pores and refreshing your skin.
5. Be Flexible on Your Vacation with Yoga Classes
There's a strong spiritual side to Savusavu, and yoga is a popular part of many vacations. Places like the Daku Resort specialize in extended yoga retreats, where you can get in touch with your inner being and tone up your limbs, with a tropical paradise as the backdrop.
When to Visit Savusavu
The only time to really avoid is cyclone season, which runs from November to late March. Any time from April through to July should ensure fine weather, though the resort will be at its busiest (which still doesn't feel too hectic).
How to Get to Savusavu
Plane
If you're flying into Fiji, you will need to transfer to Savusavu Airport via the international hub at Nadi. Fiji Airways and Northern Air provide connections, which take around 1 hour and cost around F$600. There may also be flights into Labasa Airport, and buses take about 4 hours to get from there to Savusavu.
Boat
You can also catch the delightfully named Lomaiviti Princess from Suva, which is run by Goundar Shipping, costs F$70, and takes around 3 hours in total.
Car
If you hire a vehicle at the airport, getting into Savusavu couldn't be easier. Just follow the Hibiscus Highway north towards the resort.
Bus
If you find yourself in Labasa, there are four daily buses southwards to Savusavu, which cost F$20 and take around 4 hours.
Airlines serving Savusavu
Excellent (3,877 reviews)
Show more
Where to Stay in Savusavu
Excellent spa resorts abound in the Savusavu area, so you can take your pick from numerous options. Favorites include the Savusavu Hot Springs Hotel (a great place for a good mineral soak), Gecko Lodge, and the Daku Resort. The Copra Shed Marina also has on-site lodgings for people who arrive by boat, while Naveria Heights Lodge is an out-of-town option that focuses on relaxation and wellness. The center of Savusavu, home to a plethora of shops and eateries, and Lesiaceva Port Road, which lies west of the center and hosts both of the resort's marinas, are good spots to base yourself in during your stay.
Where to stay in popular areas of Savusavu
Most booked hotels in Savusavu
How to Get Around Savusavu
Public Transportation
While the resort has a bus station at the center of town, don't count on using buses to get around its environs. Public transport is all about traveling further afield and isn't much help for exploring Savusavu itself.
Taxis
Taxis are another matter. You can book taxis from companies like Blue Lagoon or Michael's Taxi, or just head to the taxi rank next to the resort's main market. Expect a flag drop of around F$1.50, then F$1.60 per mile - or accept fixed prices to destinations like the airport. They shouldn't be expensive.
Car
Major hire companies like Budget or Avis operate in Savusavu as well as local options like James Rentals. To give an indication of costs, a family-sized SUV should be available for around F$100-150 per day.
The Cost of Living in Savusavu
Shopping
If you're hunting for distinctive jewelry, Savusavu is a wonderful place to be, because J. Hunter Pearls create masterpieces from locally harvested black pearls. And handicraft bargains should also be easy to come by at Savusavu Farmer's Market, where craft sellers offer masi cloth and handwoven baskets on a daily basis. Look out for handicrafts sellers outside the Copra Shed Marina as well.
Supermarkets and Food Stores
The market is often a great place to purchase fresh seafood, but for most essentials, supermarkets like MH Paradise will have everything you need. Expect slightly higher prices than in Suva or Nadi but nothing too excessive. 12 eggs should come to around F$5, while large bottles of water will cost about F$2.50.
Where to Eat in Savusavu
Savusavu isn't a world-famous dining destination, but it's a place where you can easily eat well. Some of the best seafood in Fiji is served up at Surf and Turf, which is a wonderful place to munch on lobster from the lagoon, with the Pacific Ocean lapping a few yards away. Spicier delicacies are available at Taste of Hidden Paradise Restaurant (which is actually really easy to find), while Savusavu Wok is an accomplished Chinese eatery. Prices aren't high at between F$20-40 per head.