You're Going to Love Nagpur
Situated roughly at the center of India, Nagpur is a city of exotic temples and enticing aromas - a place where you can enjoy safari excursions, fine food and shop at markets that fizz with energy.
Top 5 Reasons to Visit Nagpur
1. Safari Excursions are Easy to Arrange
On Nagpur's doorstep, you'll find the Tadoba-Andhari Tiger Reserve, where you can see tigers, cheetahs, leopards, pangolins and even flying squirrels. Then there's Pench National Park: a beautiful hilly reserve which inspired Kipling's "Jungle Book."
2. Beautiful Temples
Nagpur has some gorgeous religious sights, including the hillside shrine of Tekdi Ganesh and the spectacular Swaminarayan temple, which is illuminated at night.
3. Serene Gardens and Family Fun at the Zoo
The center of Nagpur is a great place to unwind, with the peacefulness of Ambazari Lake, the animal attractions of Maharajbagh zoo and the more energetic appeal of Krazy Castle Aqua Park all there to enjoy.
4. Learn About India's Railway History
Few museums in India are as enjoyable for train fans as the Narrow Gauge Rail Museum, where kids can ride toy trains and adults can see engines and cars dating back to the 1850s.
5. Delicious Cuisine
Nagpur is very much a foodie destination. Enjoy traditional biryanis, breakfasts like Tarri Poha, vegetarian daal cooked over a charcoal fire or world-class samosas from street food stalls.
When to Visit Nagpur
Generally, the weather in Nagpur is most pleasant between October and February, when temperatures hover around 70°F.
How to Get to Nagpur
Plane
Nagpur airport has links to major Indian cities like Mumbai and Delhi. The best route into town from the airport is to take the MSRTC bus. Alternatively, a taxi will cost around RS150.
Train
Trains run from all major Indian cities. Expect to pay around RS700 from Mumbai (12 hours) or about RS500 from Delhi (10 hours).
Car
From Mumbai, take Highway 61 to Nirmal, then Highway 44 straight into Nagpur. AH46 also runs directly from Kolkata.
Bus
Nagpur has excellent bus connections with the rest of India (being at the center of the country). Expect buses from Mumbai to cost around RS800-1000.
Airports near Nagpur
Airlines serving Nagpur
Show more
Where to Stay in Nagpur
Some of the most luxurious accommodation options in Nagpur include the Radisson Blu, Tuli International, Le Méridien Nagpur and the Pride Hotel.
Popular Neighborhoods in Nagpur
Sitabuldi - Overlooked by an early 19th century fort, Sitabuldi is Nagpur's main market. The place to go for vibrant saris and other fabrics.
Dharampeth - Another big shopping area, Dharampeth is known for its cluster of artisan jewelers, who keep up Nagpur's thousand-year-old goldworking traditions.
Ramdaspeth - Just south of the city center, Ramdaspeth is crammed with restaurant options like Khichadiwala and Sankalp, as well as some great hotels.
Where to stay in popular areas of Nagpur
Most booked hotels in Nagpur
How to Get Around Nagpur
Public Transportation
Buses in the city are operated by MSRTC and single tickets start at RS6.30 (rising with the distance you need to travel). Autorickshaws are probably more popular among locals, though, and tend to offer lower prices.
Taxi
Taxis in Nagpur will charge around RS80 for the meter drop, then around RS30 per mile after that.
Car
You can rent a car in Nagpur from companies like U Drive, Krishna and Kumar Travels, and rates can be as low as RS400 per day.
The Cost of Living in Nagpur
Shopping Streets
Street markets are the place to shop in Nagpur, and popular spots include Sitabuldi, Itwari, Dharampeth and Sadar. Look out for cotton fabrics - a local specialty.
Groceries and Other
Supermarkets in town include Apna Bhandar and Reliance Fresh, where you can expect to pay around RS60 for 12 eggs.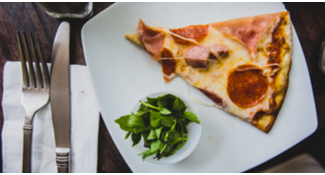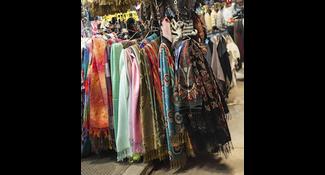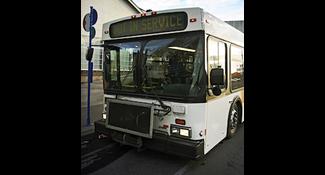 Single public transport ticket
C$ 0.31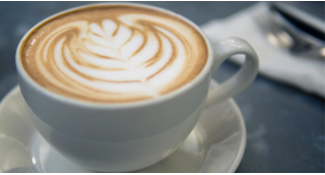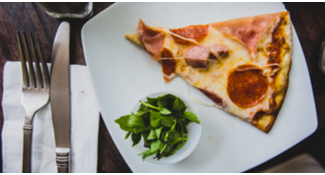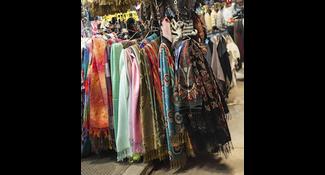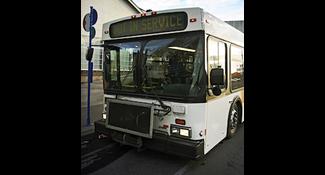 Single public transport ticket
C$ 0.31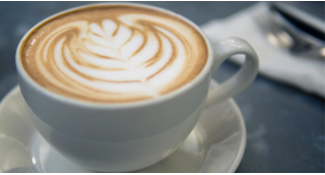 Where to Eat in Nagpur
Nagpur cuisine is up there with any Indian city. Some of the highlights of the local dining scene include Creative Kitchen at the Radisson Hotel, Barbeque, which has a northern Indian slant, Thaat Baat, which caters for vegetarians and Veeraswami, where dosas are a delight. Meals should come to around RS300-400.