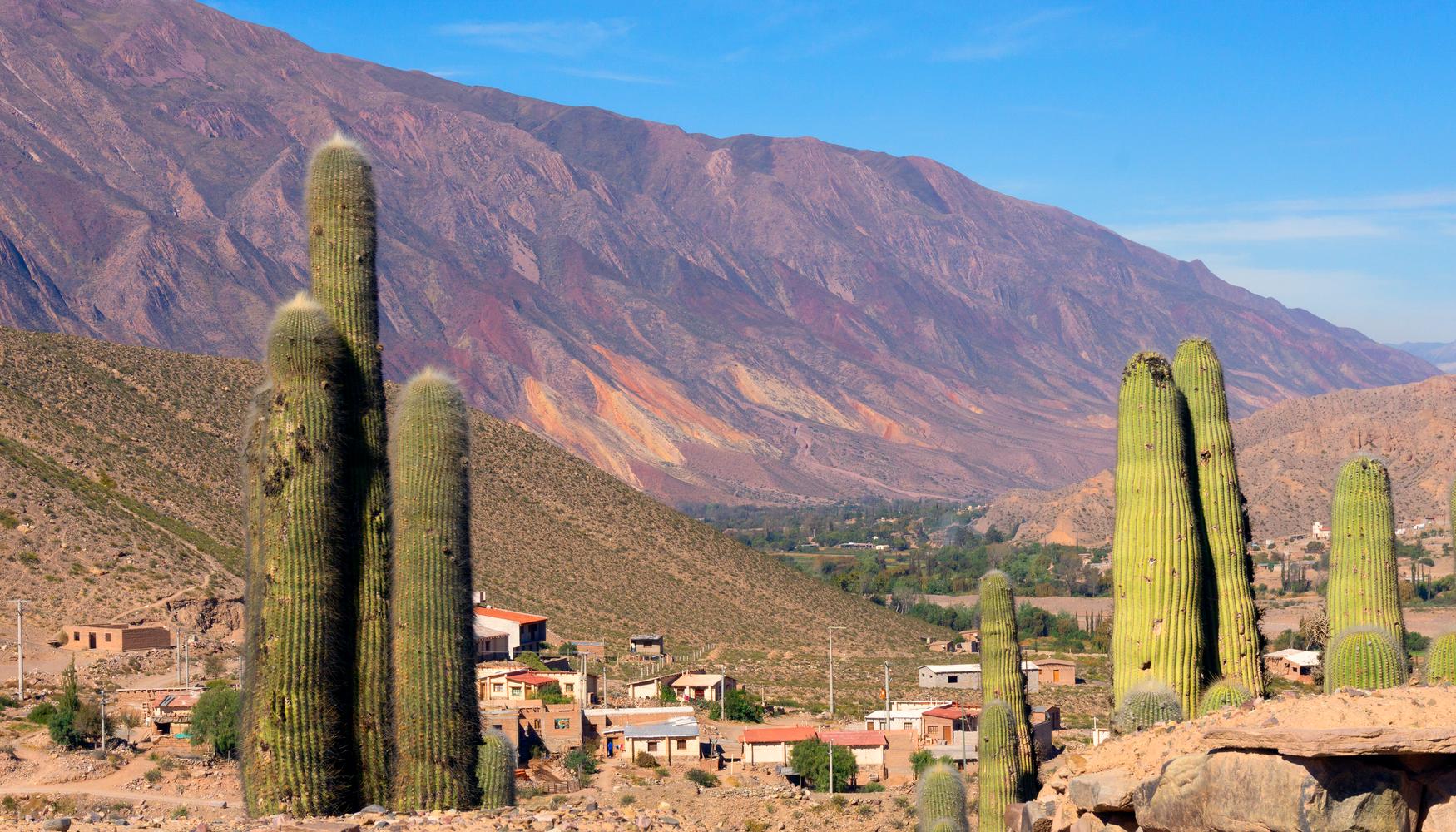 You're Going to Love Tilcara
Whether you're coming for Carnaval, a day trip, or a longer stop, Tilcara will send you zooming back in time - far back, to when the land was untouched by Europeans. This UNESCO World Heritage Site draws many travelers for its perfect preservation of indigenous art and culture as well as archaeological finds.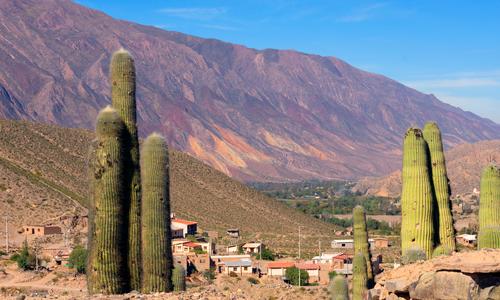 Top 5 Reasons to Visit Tilcara
1. Visit La Isla
A beautiful pre-Columbian archaeological site, La Isla draws travelers from far and wide for its perfectly preserved history.
2. Check Out the Food and Textile Markets
As you're walking around town, you'll find plenty of local and informal food and textile kiosks that will grab your attention (and your wallet!).
3. Enter into the Botanic Garden of Heights
The gorgeous Garden of Heights miraculously features vegetation at an altitude of 8,202 feet above sea level!
4. Head to Pucara
Sitting at the top of a cliff is Pucara, the famous Omaguaca city, where you can also visit the local Archaeological Museum.
5. Take In Local History at the Museo Irureta
If you want to know more about the beautiful region you're visiting, why not survey local art to get a sense of the customs? This museum features art pieces by indigenous locals.
When to Visit Tilcara
Argentina, and Tilcara in particular, is beautiful year-round. Since Tilcara is in the north, plan to go during June to August, when average temperatures are usually 68.
How to Get to Tilcara
Plane
Travelers will land at the Jujuy International Airport (JUJ) in Tilcara. From here, use a bus or prepaid shared taxi to get to Tilcara. The journey is around 71 miles.
Car
To get from Humahuaca to Tilcara, use the RN9 and head south. It's a straight route.
Bus
Bus service gets into Tilcara from neighboring towns like Salta and Tumbaya. There are 10-12 services that run each day and fares start at $2.
Airports near Tilcara
Airlines serving Tilcara
Show more
Where to Stay in Tilcara
The main Tilcara Hostel is a great place to rest your feet after the day. Hotel De Turismo provides great service at economical prices. Budget travelers will love the accommodations at Hosteria La Morada.
Popular Neighborhoods in Tilcara
Belgrano - this is a lively street where you can find hotels, hostels, restaurants, and the José A. Terry Museum packed with paintings of local life.
Pucará de Tilcara - a pre-Hispanic hilltop fortification, this area lies just outside of town but is well worth a visit.
The Devil's Throat - watch out because this steep gorge calls for nerves of steel! Known locally as the La Garganta del Diablo, the sharp drops and tricky hikes reward you with scenic views.
Where to stay in popular areas of Tilcara
Most booked hotels in Tilcara
How to Get Around Tilcara
Public Transportation
Tilcara is small and everything in town is in close proximity so you can get by on foot.
Taxi
It's not easy to get a taxi in Tilcara, though you can certainly book a shared taxi to get to the city. Taxis in general cost AR$23.05 and it's AR$8.68 per mile thereafter.
Car
You can book cars from major companies like Hertz online or pick up any available rental at Jujuy International Airport when you arrive. Rentals start at AR$1,589 for a standard, compact 4-door car.
The Cost of Living in Tilcara
Shopping Streets
Besides more informal shops and markets set up in Tilcara, you can also shop at Mercado Municipal de Tilcara and Instituto de desarrollo indigena Tilcara.
Groceries and Other
A quart of milk costs AR$19.43 and a dozen eggs costs AR$30.15.
Where to Eat in Tilcara
There is no better place than El Nuevo Progreso 1917 for incredible local delicacies like lamb, goat cheese, pancakes with dulce de leche, and quinoa crepe. Expect to pay around AR$105 - AR$160.