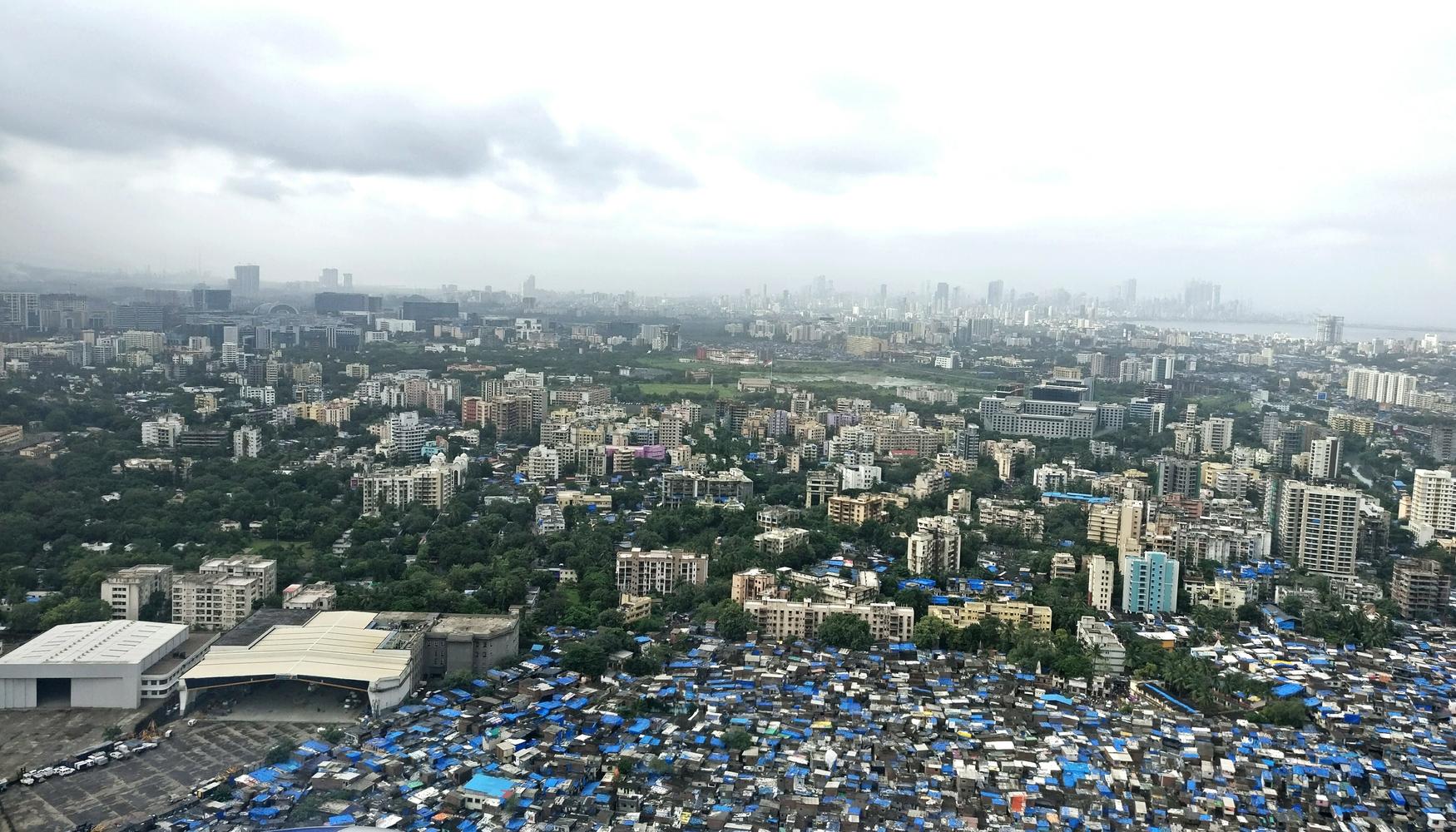 You're Going to Love Chandigarh
When a place is called "The City Beautiful" or "The Happiest City in India", then you know it's got that certain something. Chandigarh, independent India's first planned city, is the capital of the Punjab and Haryana states. To get city building off to a good start, Le Corbusier was asked to oversee Chandigarh's design.
You can still see the iconic work of Le Corbusier in the modernist buildings that make up the Capitol Complex, a collection of buildings that was awarded UNESCO World Heritage status in 2016. Despite its many sectors and its contemporary architecture, the garden city of Chandigarh has managed to retain a friendly village vibe, one that attracts visitors from around the globe.
Shimmering jewels on colorful saris and a large portrait of Gandhi, positioned so the first rays of the morning sun fall at his feet, are reminders that, while this city is an icon of modernity it is still firmly rooted in the country's traditions.
Top 5 Reasons to Visit Chandigarh
1. The World of Le Corbusier
Whether you're an enthusiast of modern architecture or just want to get a flavor of modern India, visiting the city's iconic Le Corbusier buildings is a must. Start with a tour of the Capitol Complex.
2. Chandigarh Festivals
Visiting local festivals is a great way to really capture local color and culture. See the life of Rama re-enacted at Navratri, while the Mango Festival is also a lively and popular occasion.
3. Delicious Punjabi Food
From upmarket eateries such as the Swagath Restaurant to a huge variety of dhabas or street food stalls, you'll never go short of flavor-filled food in Chandigarh.
4. Tranquil Gardens
From the quirky Rock and Cactus gardens to the tranquility of the Garden of Fragrance, Chandigarh is full of areas that provide a green contrast to its architecture.
5. Chandigarh Hospitality
One thing you can be sure of in Chandigarh is the warm and friendly welcome you'll receive. A welcome that truly brings the city alive.
What to do in Chandigarh
1. The Open Hand Monument
A drive past the Open Hand Monument is the perfect introduction to Le Corbusier's Chandigarh. This monument was created to promote peace and prosperity.
2. The Rock Garden
Originally started as a hobby by government official Nek Chand, this unusual garden is now a city icon. 2,000 or more sculptures have been crafted out of everything from rocks to rubbish.
3. Shop at the Elante Mall
Representing modern India is the vast Elante Mall. Indulge in a spot of high-end shopping or pick up some vacation souvenirs in India's largest shopping center.
4. Take a Ride on Sukhna Lake
Escape the city bustle with a luxurious cruise around Sukhna Lake or, if you're feeling more energetic, take to the water on a colorful pedalo.
5. Mansa Devi Mandir
Take a short trip out of the city to visit the spectacular architecture and cultural heritage of this Hindu temple.
When to Visit Chandigarh
Spring (February to early April) and fall (mid-September to November) are the best seasons for visiting. These are pleasant periods when the temperatures are neither too cold nor too hot. The monsoon period runs from mid-July to mid-September. The Navratri Festival (dates vary) and the Rose Festival (in February) are also worth visiting for.
How to Get to Chandigarh
Plane
Chandigarh Airport receives national flights from major Indian cities as well as flights from Bangkok and Dubai. Its new terminal is located in the village of Jhiurheri, which is around 9 miles from the city center. Regular bus services and taxis connect the airport to the city.
Train
There are frequent services into Chandigarh Junction from New Delhi and Mumbai. There are also one to two services a week linking Chandigarh with Chennai, Lucknow, Jaipur, and Bandra.
Car
Chandigarh lies approximately 4.5 hours drive from New Delhi on the fairly modern NH1 road. Visitors have a choice of reserving a hire car for their journey or booking a taxi. The advantage of a taxi is that the scenic route can be fully enjoyed. When planning a journey, it's worth remembering that early morning fog is common.
Bus
Chandigarh has two bus terminals. The Interstate Terminus in Sector 43 links the city to neighboring states such as Himachal Pradesh and Uttaranchal, while the Interstate Terminus in Sector 17 provides a frequent link with New Delhi. Several companies operate bus routes, including Chandigarh Transport Undertaking and Volvo A/C buses. Chandigarh Transport Undertaking also provides a regular link between the two bus terminals.
Airlines serving Chandigarh
Show more
Where to Stay in Chandigarh
As a prosperous city, accommodation in Chandigarh for international visitors tends to focus on upmarket luxury. With peaceful rural views, The Lalit Chandigarh is a sleek hotel with a design inspired by Le Corbusier. The Hotel Taj Chandigarh in the Capitol Complex District is perfect if you prefer being in the heart of the city. Its 5-star amenities include a rooftop swimming pool, a shopping arcade, and a lobby enhanced with contemporary sculptures. In terms of areas to stay in, Sector 17 and the Capitol Complex District are good bets. The former is the bustling heart of the city, home to its university as well as a good choice of shopping malls and the comfortable James Hotels Limited.
Where to stay in popular areas of Chandigarh
Most booked hotels in Chandigarh
How to Get Around Chandigarh
Public Transportation
Local buses cover the entire city between the hours of 6 a.m. and 10 p.m. This economical service costs just Rs. 10 regardless of the distance covered. The back of all bus tickets is conveniently printed with a useful route map. A hop-on-hop-off tourist bus provides a perfect overview of the city for new arrivals.
Taxis
Taxis are widely available throughout the city operated by a mix of city-run and private companies, including Uber and Ola. Rates are usually within the region of Rs. 15 per 0.6 miles. Auto-rickshaws and cycle-rickshaws provide an alternative to taxis for sightseeing.
Car
Although the reasonable price of taxis and public transport means a hire car isn't essential in Chandigarh, having your own vehicle gives you the freedom to get out of the city and into the Shivalik Hills or further afield. There is a good choice of hire car options with prices ranging from around Rs. 1,000 to Rs. 6,000 a day.
The Cost of Living in Chandigarh
Shopping
There are no shortage of shopping opportunities in Chandigarh. The Elante Mall caters to all tastes and budgets, while everything from high-end boutiques to souvenir shops can be found in Sector 17. Bargain hunters should head to the Azad Hind and Rehri markets in Sector 22.
Supermarkets and Food Stores
Supermarkets are gradually taking over from smaller independent stores in Chandigarh. These give a good choice of food at reasonable prices for either the self-catering traveler or those looking to pack a picnic. Best known are the MG Super Market and the Empire Store. As a guide, a quart of milk will cost around Rs. 50.
Where to Eat in Chandigarh
All types of cuisine from local Punjabi dishes to international food can be enjoyed in the city. Just about every international fast-food chain is represented, catering for those on a budget, while high-end dining can be enjoyed around the clock in the Taj Chandigarh hotel's Café 17. Two people can dine here for around Rs. 1,500. Trendy nightlife and cocktails are a feature of Peddlers Bar in Sector 35, but for a true flavor of the Punjab, sample the delights of the many dhabas that line the city streets; expect to pay between Rs. 50 and Rs. 100 for a serving.