You're Going to Love Chennai
Chennai is a vibrant blend of coastal and urban scenery. The city formerly known as Madras was settled by the British just 400 years ago, but today it has spread to incorporate villages that are 1,000 years old.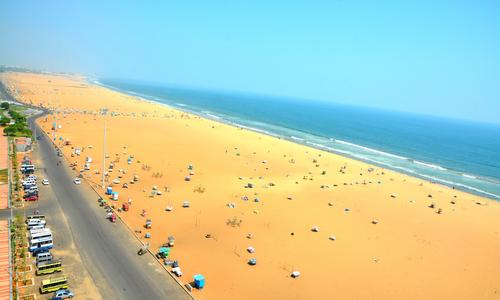 Chennai is the capital of the state of Tamil Nadu and the so-called gateway to southern India. Although most of its residents are Tamil, you'll see traces of its British, Portuguese, Dutch, and French colonists all over the city.
A superb location on the Coromandel Coast on the Bay of Bengal, a thriving art and local culture scene, and friendly locals - what's not to love about Chennai?
Top 5 Reasons to Visit Chennai
1. Its Cultural Heritage
Chennai is the cultural capital of southern India and the birthplace of Carnatic music. Visit in December for the Chennai Music Season, a month-long celebration of classical music and dance, or catch events all year round at the Music Academy and Kalakshetra Foundation.
2. The Beaches
At 7.5 miles, Marina Beach is the second longest stretch of municipal beachfront in the world, and it's a wonderful place to enjoy a sunset or sunrise. Edward Elliot's Beach is just south of Marina and has a party atmosphere by night, while quieter Breezy Beach is popular with families and tourists.
3. Chennai's Churches
Colonial settlers built their own churches in Chennai, such as St. Mary's Church, which was Asia's first Anglican church and all that remains of the Fort St. George. Many of the city's oldest churches were built by the Portuguese, including the 16th-century Basilica of the National Shrine of St. Thomas - one of just three churches in the world to be erected on the site of a prophet's tomb. Other noteworthy churches are St. Thomas Mount, St. Matthias Church, and the 107-year-old Tamil Baptist Church in Kilpauk.
4. Nature and Wildlife
Guindy National Park is the smallest national park in the country and the only one that's in the center of a city. See Indian antelope, elephant, pangolin, and many other species in their natural habitat, or pop next door to Guindy Snake Park to see King cobra, vipers, and Indian rock python.
5. The Shopping
Whether you prefer local markets or glitzy malls, specialty shops or stores that sell the finest silks and saris, you can find them in Chennai. Try Egmore for upscale clothing stores or visit the Burma Bazaar in George Town for the pure mulberry silk of Tamil Nadu.
When to Visit Chennai
Chennai can be incredibly hot with temperatures soaring to 113 degrees Fahrenheit in the middle of summer (March to October). However, thanks to its high rainfall and proximity to the coast, the city is pleasant and enjoyable for most of the year. That said, November to February is widely considered to be the best time for a vacation in Chennai. Temperatures are a little lower and you can catch events like the traditional Chennai Music Season and the Pongal Harvest Festival.
How to Get to Chennai
Plane
All international flights arrive at Anna Terminal in Chennai International Airport (MAA). The airport is five miles from the city center and travelers can take the suburban train service to Chennai Park or Egmore for ₹5. Alternatively, take the subway (blue line) from outside the terminal to Little Mount and then change at Alandur for St. Thomas Mount or the CMBT bus terminus (green line) - tickets cost ₹40. Pre-paid taxis are also available and the trip costs ₹300.
Train
There are two long-distance rail stations in the city: Chennai Central and Chennai Egmore, both fairly central. Trains from the Tamil Nadu region terminate at Egmore, while daily trains from other destinations like Mumbai and Delhi arrive at Chennai Central. You can find pre-paid taxis and auto-rickshaws outside both stations.
Car
Chennai is within reach of several major routes. If you're driving from Bangalore take the Grand Southern Trunk Road (National Highway 45) to connect with Anna Salai, the main road through south and central Chennai. Those coming from the direction of Tirupati can take National Highway 4, while drivers heading in from Pondicherry can follow the East Coast Road.
Bus
The Chennai Mofussil Bus Terminus is one of the largest in Asia. It is served by seven state-owned bus corporations so you can always find easy connections to Chennai from cities such as Bangalore and Hyderabad. Local buses can be taken to any part of the city and there are also taxis and auto-rickshaws to rent near Koyambedu.
Airlines serving Chennai
Show more
Where to Stay in Chennai
From the affordable to the opulent, you'll find hotels in Chennai for every occasion. Hotels such as the Lemon Tree Hotel, Ramada Chennai Egmore, or the Comfort Inn Marina Towers are great for family vacations while Le Royal Meridien, Courtyard Chennai, and the Accord Metropolitan are good luxury options.
Popular Neighborhoods in Chennai
Anna Nagar - as well as being a popular shopping district, Anna Nagar is one of the city's prime residential areas. Notable landmarks include the Anna Nagar Tower, which was built for the World Trade Fair in 1968.
George Town - one of the city's oldest neighborhoods, George Town is in the north of Chennai. The historical area is close to Fort St. George, and is also known as Parry's Corner and Muthialpet.
Egmore - this a central district that is known for its hotels and tourist attractions like the Government Museum Chennai. It lies to the north of the Coovum River and is the city's transportation hub.
Where to stay in popular areas of Chennai
Most booked hotels in Chennai
How to Get Around Chennai
Public Transportation
The city has an extensive public transportation system of buses, overland trains, and a new subway. Buses, operated by Metropolitan Transport Corporation, can be crowded at busy times but they're a cheap and convenient way to get around the city. They cover over 622 routes each day and tourists can purchase daily or weekly passes for ₹50 or ₹300.
Taxi
Pre-paid taxis and minicabs can be found near all major tourist attractions and a five-mile journey typically costs ₹157 during the week. Auto-rickshaws are a cheaper alternative but be sure to check that the meter is working before you board. Fares start at ₹24 for the first 1.1 miles and then ₹12 for each additional 0.62 miles.
Car
Driving in Chennai can be difficult for visitors who don't understand the complex rules for using the city's busy roads. If you would like to rent a car, you can do so at the airport or in the city (companies include Spice Car Rental and Chennai car Travels) for ₹499 per day, but it's well worth considering a local driver. Rates are ₹250 for a four-hour shift.
The Cost of Living in Chennai
Shopping Streets
There are lots of malls to choose from in Chennai. Visit Express Avenue in Royapettah High Road for brands like Hamley's, Global Desi, the Body Shop, and Esprit, or pick up the latest in menswear at Chennai Citi Center in Radhakrishnan Salai. If you prefer a more authentic approach try Pondy Bazaar in Thyagaraya Nagar (T-Nagar) for leather accessories, footwear, and cotton clothing or Ranganathan Street and South Usman Road in Panagal Park for jewelry and fine silk saris.
Groceries and Other
More Supermarket, Grace Supermarket, and Amma Nanna Supermarket Chennai are ideal for food and basics. You'll pay ₹63 for a dozen large eggs and ₹46 for a quart of whole milk.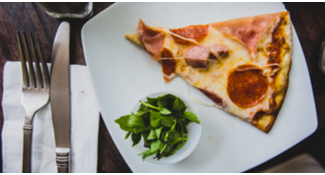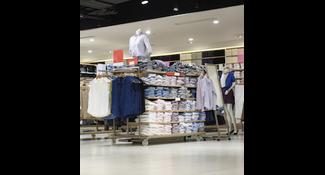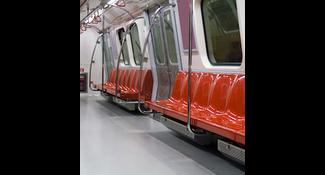 Single public transport ticket
C$ 0.32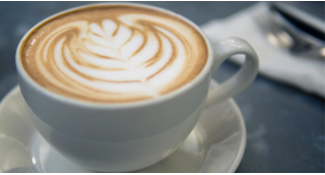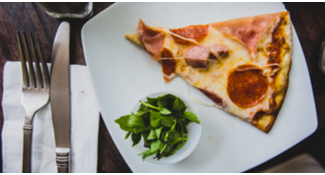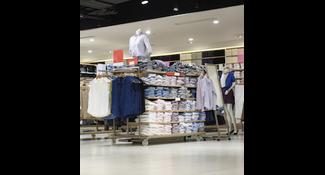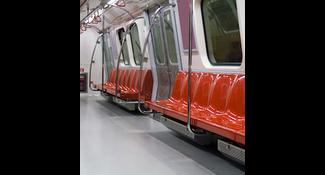 Single public transport ticket
C$ 0.32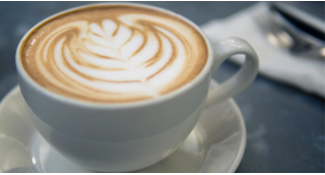 Where to Eat in Chennai
Street food is popular and you'll find vendors selling traditional dosa, a light crepe made from rice flour, with sambar (lentil and tamarind stew) or muttai dosai, a variant made with black lentils, all over the city. For something more filling, try Southern Indian Andhra food including biryani dishes, pickles, and chutney at Amaravathi in Cathedral Road, or visit Southern Spice at the Taj Coromandel Hotel for an upscale version. Be sure to try traditional Indian deserts like kulfis and faloodas - DOJO Kulfis (Mundaga Kanni Amman Koil St) is a Chennai institution! A meal in a mid-range restaurant costs ₹500.
Other popular cities in Tamil Nadu