You're Going to Love Hualien
The most attractive city in eastern Taiwan, Hualien is the kind of place where you can dine on local delicacies at seafront night markets, stroll in riverside parks, and reflect in tranquil temples. With the Taroko Gorge on its doorstep, there are plenty of reasons to love Hualien.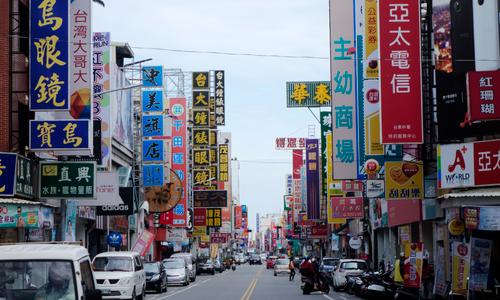 Top 5 Reasons to Visit Hualien
1. It's a Great Jumping-Off Point to Visit the Taroko Gorge
Around 15 miles long, Taroko Gorge is absolutely breathtaking. Hike past scenic waterfalls, through cloud forests and rocky outcrops, cross dramatic rope bridges, and visit impressive religious shrines. It's a must-see attraction.
2. There's Plenty to Eat and Drink
From gooey muaji sweets to delicately prepared wonton soup, the cuisine of Hualien should suit everyone's palate, and venues like the Dongdaemun Night Market are the perfect place to enjoy it.
3. It's Easy to Chill Out
With serene Buddhist shrines like the Abode of Still Thoughts and elegantly manicured parks like Meilunshan, Hualien offers an endless array of places to zone out and simply relax.
4. It's an Artistic Hotbed
Hualien has a thriving arts scene. For instance, Fogstand is one of Taiwan's premier contemporary art spaces; the Art Zone fuses high-quality accommodation with regular art exhibits; while the Cultural Creative Industries Park is a great place to pick up artistic souvenirs.
5. Hualien Farglory Ocean Park
Families will fall in love with the Ocean Park, a huge amusement complex complete with cable cars and Ferris wheels as well as exhibits on the wildlife of eastern Taiwan.
A popular activity in Hualien City
Taroko Gorge Classic Day Tour from Hualien City (Small-Group)
Find activities
Top activities in Hualien City
Zhuilu Old Trail One Day Adventure (Small Group)
Duration: 8h
Full-Day Private Taroko National Park Tour from Hualien City
Duration: 8h
Taroko National Park Classic Full-Day Tour
Duration: 8h
Private Hualien East Coast Full-Day Tour
Duration: 8h
3-Day Hiking Tour in Taroko Gorge
Duration: 3d
Hehuan Mountain 2-Day Hiking Tour
Duration: 2d
When to Visit Hualien
Between late June and September, Hualien is hot - averaging almost 90 degrees. However, the shoulder seasons (March to June and October to November) can be mild and ideal for hiking through the gorge.
How to Get to Hualien
Plane
Hualien Airport (HUN) offers connections to Taipei and, by extension, the rest of the world. From there, take bus 1123 to the city center.
Train
Trains run into Hualien from Taipei and are a great way to travel. Journey times vary from two to four hours and cost around NT$350.
Car
From Taipei, simply follow Highway 9 along the eastern coast of Taiwan.
Bus
Buses run into Hualien from Taipei, Tainan, and Taichung. It's around four hours from the capital to Hualien.
Airports near Hualien City
Airlines serving Hualien City
Show more
Where to Stay in Hualien
High-class accommodation options in downtown Hualien include the Fullon Hotel, with its rooftop pool, and the Lakeshore Hotel, which offers excellent views.
Popular Neighborhoods in Hualien
Zhongshan Road - the best place to hunt down gourmet eateries, Zhongshan Road cuts through the heart of town, and also hosts most of the city's major stores.
Dongdaemun - located near the sea, Dongdaemun was set up as a tourist market, showcasing local foods and world cuisine, and it's been a fantastic success. There's no better place to shop for picnic items or hot meals to enjoy by the shore.
Meilun - Meilun is hard to miss in Hualien: this hill rises above the city center and offers hiking trails, temples, playgrounds, and wonderful views.
Where to stay in popular areas of Hualien City
Most booked hotels in Hualien City
How to Get Around Hualien
Public Transportation
Hualien's local transportation network isn't extensive, although there are bus routes into and out of the center. Local buses also head out to Taroko Gorge, and you can catch them at Hualien Train Station.
Taxi
Taxis in the city generally need to be booked ahead, and should charge around NT$200 for short journeys in the downtown area.
Car
Car rental companies in Hualien include IWS and Formosa Car Rental, and prices will be around NT$2,500 per day.
The Cost of Living in Hualien
Shopping Streets
Zhongshan Road is the place to go to snap up locally made fabrics and designer apparel. Dick's Workshop on Hai'an Rd is another excellent place to find gifts, in this case artworks and accessories carved from driftwood.
Groceries and Other
Supermarkets include Pxmart and TK Mart. To get a feel for prices, 12 eggs will cost about NT$65.
Where to Eat in Hualien
For top quality Taiwanese cuisine, head to Yuelu Restaurant (around four miles out of town, but it's worth the trip). More central options include Dou Sang and the Irrawaddy Myanmar Restaurant - a superb curry house. Prices vary, but expect to pay NT$200-300 for a good meal.