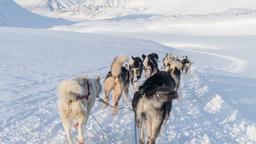 Hotels near Longyearbyen Svalbard airport
Search hundreds of travel sites at once for Longyearbyen Svalbard airport hotels
Best hotels near Longyearbyen Svalbard airport
Based on 345 reviews
Cleanliness
9.3
Comfort
8.9
Location
9.7
Services
8.9
Staff
9.3
---
Pros:
The vibe of the place was really cool, it made feel like I was living in a lodge or cabin!
Pros:
The hotel is amazing. Staff is very kind and supportive. Position is perfect to visit Longyearbyen and start tours. A restaurant is accessible directly from the hotel. A place to visit.
Cons:
Nothing really bad. The hotel is unique. Just to provide some suggestions: Some more cooked food for breakfast would have been nice to have. The daily cleaning of the room can be improved.
Pros:
Comfy hotel with friendly staffs
Pros:
The staff was exceedingly helpful and friendly, especially Frida This who helped me with a special request. Nice atmosphere and central to shops and cafes.
Cons:
I liked it, but the room decor can be described as bunk/cabin. Functional and comfortable but small and not a place to hang out. I wish the breakfast has more variety as it is the same items every day.
Pros:
This is wonderful hotel in Longyearbyen which is based on the characteristics of a traditional trapper lodge. The styling is really creative and makes for a nice place to just "be" - especially up in the loft where one can read, or work, or just relax. The staff are very helpful and enjoyable to talk to, and there is a nice little pub located beside the hotel that is equally "trapper" oriented, giving a lot of impressions of the lifestyle on Longyearbyen many years ago.
Cons:
The beds/mattresses ok but not a world of comfort. That combined with the bunkbed style we had (one of us had to crawl over the other) makes the bed situation fine, but not ideal. As well, the rooms located right beside the reception area feel very near the reception area. It is not noisy, but you do notice being near the reception if you are trying to rest in the afternoon.
Pros:
The atmosphere. Authenticity.
Cons:
We would have like a double bed. We weren't told before that wasn't possible.
Pros:
This is a fantastic hotel, with unique atmosphere and helpful, friendly staff. The room was very clean and warm, with enough space, especially for one person. A really nice touch were good quality organic cosmetics in the bathroom. Breakfast was delicious, always with fresh bread and other natural products. It was a wonderful, unforgettable stay. I hope to come back there someday :-).
Pros:
Very attentive and knowledgeable staff, unique atmosphere, great expeditions, plenty of cool places to read, hangout, play games, watch the sky, etc. Centrally located in downtown Longyearbyen
Cons:
Room was a bit difficult if I'd had a partner come with me as they were very small (yet comfortable) bunk-beds, also, you have to remove your shoes every time you come in, and it would've been nice if the hotel would provide "indoor" shoes to all the guests, as I was okay with removing my shoes, but didnt like walking around in my socks everywhere I went in the hotel.
Pros:
The rooms were spacious and comfortable. Each room is unique in design and decorated/constructed using driftwood and timber. Good sized bathroom with in-floor heating. Be forewarned that rooms do not have TV, telephone, fridge, minibar or wardrobes. I did not consider this to be a negative point, though some people may.Loved the glass-ceiling attic (cognac room)!
Pros:
Friendly staff. Interior in wonderful woodbuild; feels really authentic.
Pros:
nice and clean hotell whit good staff and god location
Cons:
could be a better variation of the breakfast meny
Based on 1,166 reviews
All reviews
Couples
Solo
Families
Bar
10.0
Location
9.7
WiFi
9.7
Breakfast
9.1
Service
8.4
Location
9.7
Breakfast
8.8
Service
8.6
Comfort
8.2
Cleanliness
7.4
Location
9.7
Breakfast
9.3
Service
8.0
Room
7.1
Breakfast
8.8
Service
8.6
Room
6.8
---
Pros:
Friendly staff, good breakfast choice and perfect location.
Cons:
Since my last trip the adjoining pub has had a makeover and unfortunately it has no atmosphere or feeling. Previous pub had large bar, unbelievable choices on spirits. That has all disappeared I believe for the worse. Bring it back to how it was.
Pros:
Excellent breakfast and location
Pros:
Centrally situated . Close to town , the airport and for tours
Cons:
Maybe it could have had a gym seeing as you spend a lot of time indoors
Pros:
Svalbard is an amazing experience in itself and having a cosy hotel with everything you need on site really enhanced it. We would like to give a special shoutout to the bartender Jiri that made our trip even better :)
Pros:
usual Radisson staff ... food
Pros:
Great hotel, friendly and helpful staff
Cons:
Breakfast could be improved, but it's not bad.
Cons:
Better light in the restaurant. Better pillows in bed. More space for general rest, not having to be in a restaurant
Based on 576 reviews
Cleanliness
8.6
Comfort
8.0
Location
7.2
Services
7.9
Staff
8.8
---
Pros:
Great place for Svalbard experience. Accomodation consist of couple of building, each has its own kitchen (great if you want to save some money on food - you can buy everything for cooking at the big grocery shop in the city). There is a restaurant with amazing food and local draft beer. Staff is very friendly and can help you with everything (booking trips, hiking tips...). There is direct bus from and to the airport that has a stop in front of reception. It´s not located in the centre but at least you can watch arctic foxes playing outside your room :D It is also a great place if you want to hike on your own, because it is closer to the glaciers and most of the peaks around the city.
Cons:
Located about 1.5km or 1 mile further away from the center of town. But very walkable and refreshing to do so
Pros:
great place to stay. loved Svalbard. Great staff, very friendly and very helpful. you feel welcome right off ! thank you for the great stay we had. The bathrooms were super clean and the room comfortable.
Cons:
a bit more ventilation in the rooms would have been a little plus but overall all was fine.
Pros:
The breakfast was glorious. The shared bathrooms were large and clean and the staff was friendly.
Cons:
The twin beds was not what was expected. We had expected a queen bed as we are a couple. We chose this place for the reasonable rate which is what we got but being farther away from town was somewhat inconvenient.
Pros:
Guesthouse was good,surrounding and everything,only problem is the distance from the main town
Cons:
The distance from the main shopping and eating place
Pros:
the property is located in Longyerbaen south end, in 2 km from city centre (if it is possible to say so). Taking in attention the latitude of Svalbard, you would never expect such a level of comfort that Coal Miners provides. Everything is in order as it should be, strating to WC and ending up with breakfast. Nice staff, cozy lobby, great people around.
Pros:
The staff were excellent in every respect. They could not have been more helpful. The layout of the accommodation was to be expected, bedrooms along corridors with shared bathrooms. There is a communal kitchen and dining area in each block, which means you can buy and cook your own food. There is also a lounge with a dining table in the block we were in. Some people are messy, though, and leave their boots scattered in the entrance area, whereas, once they had left, everything was neat and tidy. Everywhere is well heated and very comfortable. The walk to the main part of the town is only about 30 minutes and a real pleasure. There is a taxi for those who do not feel well enough for a 2 km stroll.
Cons:
It would have been nice to have a basin in the bedroom for teeth brushing and a morning wash. The curtains are not heavy enough so the light comes in from outside. At the time we were there, it was not daylight when we wanted to sleep but there was a nearby street light that illuminated the room even with the curtains closed.
Pros:
A little slice of longyearbyn history. Coal miners accommodation upgraded to a hotel. Restaurant on site - good burgers. Would have liked a hairdryer in the room but everything else as expected
Pros:
We had a lovely stay in Longyearbyen. Staff was very kind and breakfast amazing (everything was sooo fresh and tasty. Its location is less than 30minutes of walking from the city center but definitely worth it. Rooms, common kitchen and bathrooms are well equiped, beds are very comfortable and the best is the view from the window. It is like a TV, every day we could watch wild animals living in the area how they are eating or playing.
Where to stay in Longyearbyen?
Our Heatmaps tool will help you find the perfect place to stay in Longyearbyen by showing you how close hotel options are to major activities