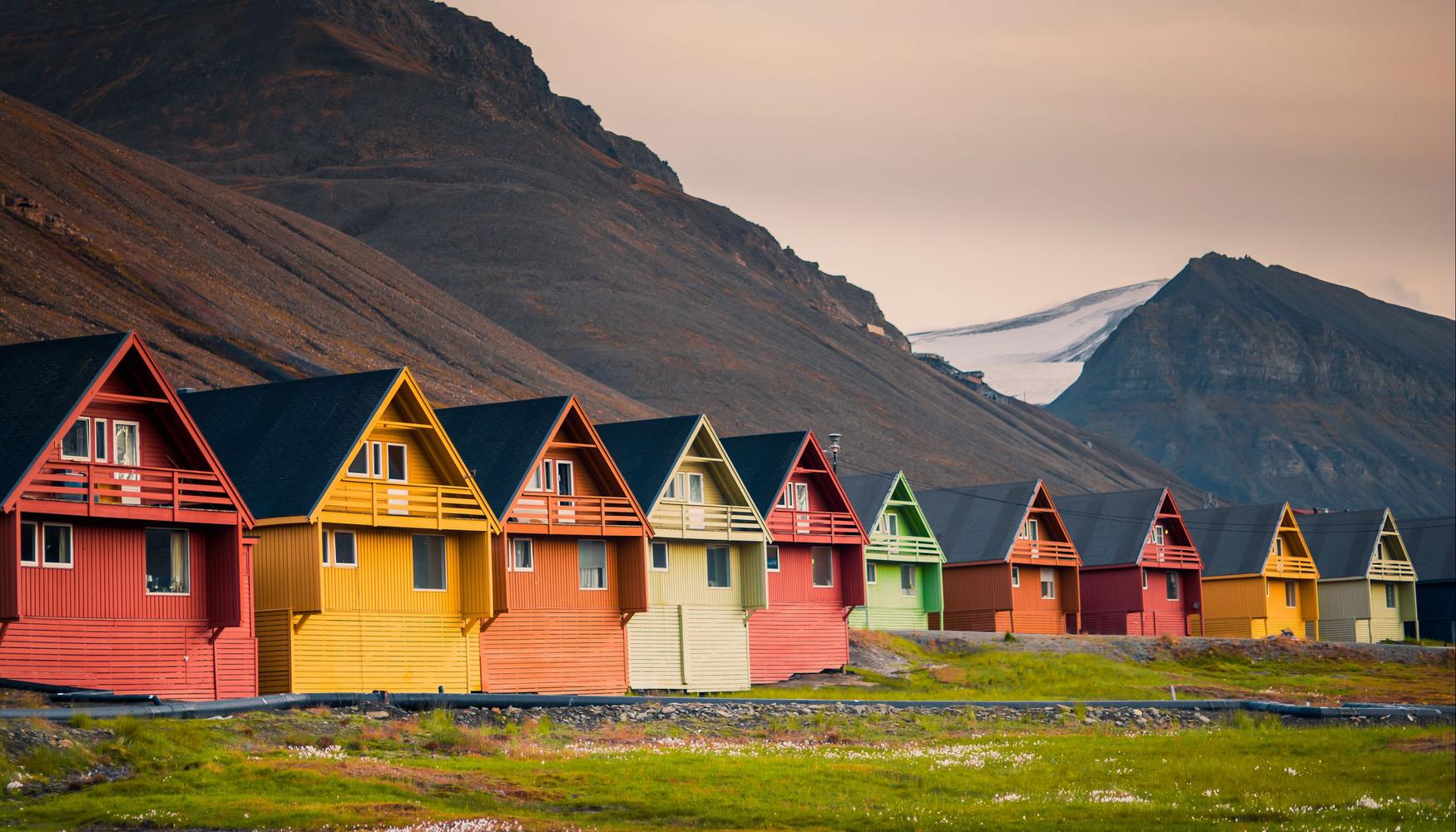 You're Going to Love Longyearbyen
The edges of our world produce the most interesting destinations and spirited cities; such is true of Longyearbyen, a city of around 2000 people that's part of a larger group of islands that make up Svalbard. Longyearbyen's beauty lies in its warm residents, unique wildlife, Arctic phenomena and the theater of snow-capped mountains that protects the thriving city. Embark on an Arctic adventure of your own!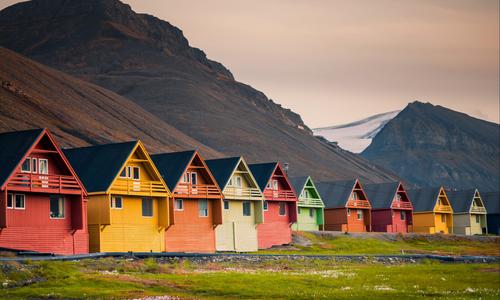 Top 5 Reasons to Visit Longyearbyen
1. Witness the Polar Phenomena
Because of its proximity to the North Pole, residents of Longyearbyen are used to the odd natural phenomena. Enjoy "midnight sun" from April to August, 'polar night' from November to January and winter viewings of the Northern Lights.
2. Day Trips to Surrounding Islands
Because of its proximity to Oslo and Tromsø, it's surprisingly easy to make Longyearbyen your travel base. Of peculiar interest are: Pyramiden, an abandoned Soviet mining town, and Ny-ålesund, a research-only town of 15 to 35 people.
3. Take Up Dog-Sledding
There are plenty of local expeditioners like Spitsbergen Travel as well as Svalbard Wildlife Service that offer dog-sledding on the snow or on wheels in the summer.
4. Come For the Lively Jazz Fests
The Arctic circle celebrates every opportunity it gets. Every year, in late October and early February, Longyearbyen hosts international jazz festivals that also mark the turn of the season.
5. Book an Arctic Safari
If you're in the Arctic, you might consider booking a tour or safari that take you to the Esmarkbreen Glacier, on open boat trips to view wildlife - like polar bears and reindeer as well as rare sea birds - or let you engage in activities like snowmobiling and ice-caving.
When to Visit Longyearbyen
How much you love winter will determine the best time to travel for you. Summer is from around June to August and temperatures are 39°F to 43°F. Winters begin from September and last until May, with the temperature dropping to 10°F to 3°F
How to Get to Longyearbyen
Plane
Travelers land at Svalbard Airport Longyear. To get to the city center, use a airport shuttle bus SAS Flybussen for 60kr or a taxi for 75kr.
Train
Because of its isolated location and position as an island, there are no trains going into Longyearbyen.
Car
Though travelers can get around via car once in the city, there are no roads to get in.
Bus
Boats stand in place of buses coming into Longyearbyen. However, even these travel only in the summer, once the pack ice has melted. Ferries come in from neighboring islands and Barentsburg.
Airports near Longyearbyen
Where to Stay in Longyearbyen
Those who like to stay in style will enjoy the Radisson BLU Polar Hotel Spitsbergen. There is also the charming B&B Spitsbergen Guesthouse in Nyben. Budget travelers will like Longyearbyen Camping sites.
Popular Neighborhoods in Longyearbyen
Lompensenteret - The main district in Svalbard that houses its major shopping center, many eateries, a grocery store and hotels.
Nybyen - This district makes up a small part of the city and is home to the Galleri Svalbard and multiple guesthouse-style accommodations.
Basecamp Spitsbergen - Another main part of the city that has major amenities like hotels, tour operators, cafes and restaurants.
Where to stay in popular areas of Longyearbyen
Most booked hotels in Longyearbyen
How to Get Around Longyearbyen
Public Transportation
To get around, bikes can be rented from 150kr and 300kr from Poli Arctici or Basecamp Spitsbergen.
Taxi
The two companies, Svalbard Maxi Taxi and Longyearbyen Taxi charge around 100kr to 150kr to get to the airport.
Car
Rent a car at the airport from Arctic Autorent or in the city from Svalbard Auto. Book ahead, as stock is limited. Fares start at 890kr/day.
The Cost of Living in Longyearbyen
Shopping Streets
Everything you need in one location - that's how shoppers like it in Longyearbyen. The Lompensenteret is the city's shopping mall, and opposite is the sole supermarket Svalbardbutikken.
Groceries and Other
A quart of milk is 28kr and a dozen eggs cost 48kr.
Where to Eat in Longyearbyen
If the Arctic adventures have whet your appetite, stop by Kroa at Basecamp Spitsbergen. Meals range from 95kr for a small soup to between 119kr-260kr for generously portioned mains.