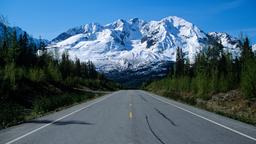 Hotels near Valdez airport
Search hundreds of travel sites at once for Valdez airport hotels
Best hotels near Valdez airport
Based on 60 reviews
Vibe
10.0
Service
9.6
Room
9.4
Cleanliness
9.3
Comfort
9.2
Service
9.6
Room
9.3
Comfort
9.3
Breakfast
9.1
---
Pros:
The hosts were very helpful in pointing us towards things to do in town. The house was great for an easy, comfortable place to stay and the breakfast was very convenient.
Pros:
Beautiful home in beautiful Valdez Alaska - a friendly and helpful family are the hosts.
Pros:
Very good location in Valdez; room with enough space and comfort, very clean and furnished with all the comfort you need for a good stay. You get a lot of informations for activities. Breakfast is self-service, there are fruits, cereals, yoghurt, hazelnutcreme, bread ... so uncomplicated to start the day. I would book again this location in the future for a stay in Valdez.
Pros:
Very clean & organized kitchen with all kinds of goodies for a continental breakfast.
Pros:
Comfortable room, good wifi, generally clean.
Cons:
Suburban location far from restaurants. We were charged the night we arrived even though we stayed 2 nights. Guests are expected to make their own breakfast, including the coffee, and to wash their own dishes. Bedroom had a shaggy rug that was not well vacuumed which mattered because you weren't allowed to wear shoes in the house. Everything is expensive in Alaska but we felt the value for money was the lowest of the 8 hotels we stayed in.
Pros:
The house was lovely, beautifully decorated yet gave you a sense of comfort. The owners were very pleasant and hospitable. There was a common area where you could visit with the other guests and Beverages were available any time you wanted. The kitchen area had a kitchen and you were welcome to utilize the refrigerator with you own snacks or food. Really enjoyed staying here as it gave you a sense of hominess!
Cons:
Nothing to not like.
Pros:
Very nice common area. Excellent breakfast selection and time. Host was very helpful in getting us warm.
Cons:
We found 70 degrees too cool for us. Host provided us with a space heater.
Cons:
when we compare the price of accommodation and the quality obtained, too expensive (eg. insufficient choice of food for breakfast, if you didn't come by car, too far from downtown), they should make sure that someone is present during check-in, not that guests are waiting outside and looking for the person in charge (we waited in front of the house for more than half an hour)
Pros:
A beautiful bed. Great breakfast selection. A wonderful host.
Cons:
There was nothing to not like
Based on 146 reviews
Pool
10.0
WiFi
10.0
Location
9.4
Vibe
8.7
Amenities
8.7
Cleanliness
8.2
Comfort
8.1
Room
7.8
---
Pros:
The beds were very comfortable. Lot's of TV channels! The breakfeast was really good.
Cons:
Price could have been $50 to $100 less.
Pros:
Housekeeping was disrespectful. The room was filthy and smelling and worn. The room was very dark. I will never stay here again
Cons:
The breakfast was good
Based on 270 reviews
Location
9.9
Bar
9.2
Food
9.0
Breakfast
8.5
Service
8.5
---
Cons:
Having air conditioning, pictures that are updated & actually look like the place. It looked nothing like the pictures. Price for what we had was very poor
Pros:
Staff were very courteous and friendly. Food was great.
Pros:
The breakfast was a good spread and the staff were very friendly. The location was in easy walking distance of everywhere we we wanted to visit in town.
Pros:
Location, location, location
Cons:
Wished the weather had been better...it's a great view! Staff was friendly, and the restaurant was good. Great place on a rainy night.
Pros:
Very nice view on marina- close to restaurants and shops.
Cons:
Breakfast was very poor, the smell in the room was also not nice. Bathroom needs renovation.
Pros:
The building. The restaurant was awesome.
Cons:
Paid extra for a view that was not that visible.
Pros:
I liked the location, delicious breakfast variety, the beds were comfy and clean, and the staff was pleasant.
Cons:
Everything was to my expectations.
Cons:
Very, very thin walls and ceilings. I can hear people next to and above my room talking and walking around. Loud hallways and creaky floors. Can hear toilets flushing and water running in rooms next to and above me.
Pros:
Breakfast was great. The hotel was mostly quiet. The staff was accommodating. The restaurant in the hotel had good food at a reasonable price. The view and location could not be better.
Cons:
The room smelled fine but the back of the hotel smelled like smoke. Some of the staff smoked just outside the doors but everyone in town seemed to smoke. Also, there was a Coast Guard boat docked near the hotel that has early hours on a loud speaker.
Pros:
Clean, friendly staff, good breakfast, good location for harbour.
Cons:
Room very hot there was a fan but that was noisy.
FAQs when booking a hotel near Valdez airport
How much is a cheap hotel near Valdez airport?
How much is a cheap hotel near Valdez airport for tonight?
How can I find hotels near Valdez airport?
Where to stay in Valdez?
Our Heatmaps tool will help you find the perfect place to stay in Valdez by showing you how close hotel options are to major activities