You're Going to Love Bismarck
The capital of North Dakota may be unassuming and underrated, but make no mistake - this friendly, creative city will leave its mark on you.
If it isn't the city's beautiful location on a bend in the Missouri, it could be the thriving arts scene clustered around Main Street, the museums near the Capitol, or family attractions like the State Zoo. Failing that, it could be the eateries and bars of Downtown Bismarck, regularly rated as one of the country's most liveable neighborhoods. Or it could be the outdoor activities available like hiking, golf, or water sports. What's certain is that Bismarck will find a way into your heart.
If you are looking for a safe, walkable city with shopping opportunities, galleries, and museums aplenty, look no further: Bismarck is the place for you.
Top 5 Reasons to Visit Bismarck
1. Excellent Museums and Historical Sights
Bismarck has a host of museums to keep sightseers busy, including the State Historical Society of North Dakota and the North Dakota Heritage Center right next door to the State Capitol, and the Gateway to Science Center, not far away. Whether you are a North Dakotan or visiting from out of state, there's plenty to learn.
2. A Vibrant Arts Scene
One of the things that makes Bismarck a great place to live is its thriving arts community. In Downtown Bismarck, you can't move for galleries, with highlights including the Downtown Artist Cooperative and Art Gallerie on Main.
3. Family Attractions to Keep Everybody Entertained
Another thing that makes the city so liveable is the range of things to do with kids. From the State Zoo (where the residents include monkeys, snow leopards, and lemurs) to the Super Slide Amusement Park, the city has plenty to keep youngsters happy.
4. Outdoor Activities for All Tastes
The city has a high concentration of golf courses, the local countryside offers great hunting opportunities, and there are innumerable gorgeous hiking trails in the Theodore Roosevelt National Park.
5. The Fun to Be Had on the Missouri River
You can take cruises on paddle boat steamers - Huckleberry Finn style - or walk along the scenic river banks of the Missouri and even enjoy the sunshine at 'the Desert', a huge area of sandbanks that functions as Bismarck's city beach. Water-skiing, tubing, boating - every kind of water sport is on offer in a destination where people love to cool off beside the river.
When to Visit Bismarck
North Dakota is a great summer destination. Between June and September, you can expect warm (and sometimes extremely hot weather), which should be fine for sightseeing. Winters are usually bitterly cold, but the shoulder seasons (May to early June and October) are good times to find accommodation bargains.
How to Get to Bismarck
Plane
Bismarck Municipal Airport (BIS) lies three miles southeast of the city and has connections to major cities like Denver, Minneapolis, Dallas, and Phoenix, so it's a handy way to reach the city. When you've touched down, the cheapest route into town is via taxi (there aren't currently any public buses), which should cost around $40.
Train
If you'd like to get to Bismarck with Amtrak, the closest station is in Minot, ND, around 100 miles away. From there, you can take Jefferson Lines services straight to Bismarck. However, buses and trains are infrequent, so check the schedules. It may be necessary to include a night's accommodation in Minot in your travel plans.
Car
If you are arriving in Bismarck by car from the east or west, I-94 is the road to take, which links the city to the northwest and Minneapolis. If you are coming from the south, take I-29 and change onto I-94 at Fargo.
Bus
Bismarck is on the Trailways bus network, which connects the city to major regional cities like Fargo, Minneapolis, and Boise. If you need to travel from distant cities like New York, catch a Greyhound to Minneapolis and change to Jefferson Lines for the leg to Bismarck. The bus stop is on E Rosser Ave, on the eastern edge of town, so a taxi may be needed to reach Downtown Bismarck.
Airlines serving Bismarck
Show more
Where to Stay in Bismarck
Bismarck's city center has some exceptional high-end accommodation options. Highlights include the Radisson and the Best Western Plus Ramkota, both of which have very central locations. The La Quinta Inn and Suites is handy for the State Capitol, while the Super 8 Bismarck North is a popular, affordable suburban option.
Popular Neighborhoods in Bismarck
Downtown Bismarck - Downtown is the major retail and creative center of Bismarck, and it's a great place to while away some time. Check out Main Street galleries like 522 or Art Gallerie on Main, independent stores like Eco Chic Boutique, as well as fine dining options like Pirogue Grille - all are within a few steps of each other in the heart of the city.
The Missouri Riverfront - the majestic Missouri River snakes its way through Bismarck and dominates the town. Down by the river, you'll also find some of the best family attractions, including the Dakota Zoo and, just across the river, the excitement of Raging Rivers WaterPark.
North Bismarck - home to the State Capitol and the North Dakota Heritage Center, the northern half of central Bismarck is North Dakota's political nexus. With so many museums and great places to eat like La Tejana Mexican Market, it's a must-see area for visitors.
Where to stay in popular areas of Bismarck
Most booked hotels in Bismarck
How to Get Around Bismarck
Public Transportation
Capital Area Transit provides quite limited bus services in the Bismarck area, although they do cover all parts of the city. Fares are $1.50, day passes cost $6, and passengers need to pay the driver when they enter the bus.
Taxi
As the bus network tends to be fairly infrequent and shuts down early in the evening, taxis are a useful option to have in reserve when getting around Bismarck. There's no Uber service in the city as yet, but local companies like Taxi 9000 do a great job instead. Rates will be around $4.50 for the flag drop, then $2 per mile and a $0.50 per minute waiting charge.
Car
Having your own car is a massive plus in Bismarck, with attractions in the Missouri Valley and plenty to see in the surrounding area. It's also easy to find parking in the city center, and traffic isn't regarded as a major issue. Rental branches in the city include Avis and Enterprise, and you can find deals for as little as $20 a day.
The Cost of Living in Bismarck
Shopping Streets
Bismarck's shopping scene is very lively for a city of its size and is centered around the Downtown area. It's a great place for window shopping, with independent stores like Lillian's Boutique and Eco Chic Boutique, along with regular street fairs and German Days throughout the year. Just to the south of the city center, Kirkwood Mall is also a good place to look, hosting chains and brand name stores.
Groceries and Other
There's no shortage of grocery stores in Bismarck thanks to the presence of supermarkets like Dan's (the city's major supermarket) and smaller stores like Bisman Community Food Co-op. Prices are around average for the USA, at about $4 for a gallon of milk and $1.25 for a pound of apples.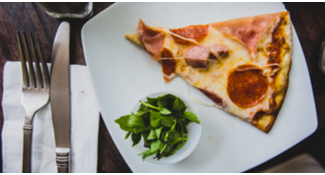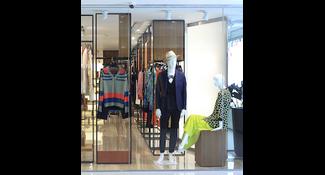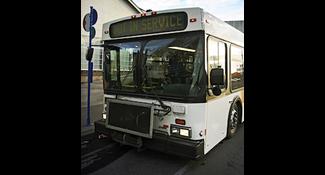 Single public transport ticket
C$ 2.13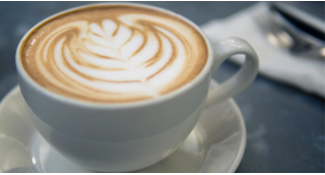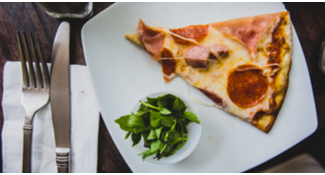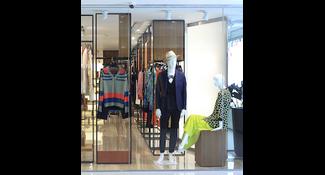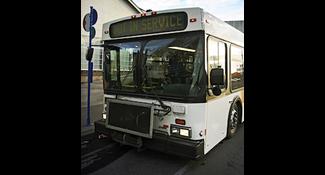 Single public transport ticket
C$ 2.13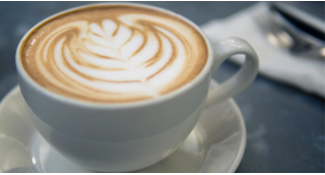 Where to Eat in Bismarck
Bismarck is North Dakota's premier gastronomic destination, with foods on offer from all over the world. Some of the city's most highly regarded restaurants include the cosmopolitan Toasted Frog, Fireflour Pizza, and the Pirogue Grille, which always features seasonal ingredients. The Blarney Stone does excellent pub food, while the Texas Roadhouse is exactly what its name suggests: a superb place to find BBQ food. Prices vary by establishment, but expect to pay around $20-25 for entrees at the finest local eateries.