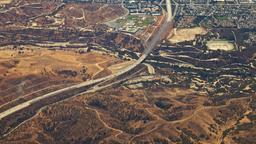 Fullerton car rentals
Search hundreds of travel sites at once for car rental deals in Fullerton
Fullerton, CA, United States
Fullerton car rental Information
| | |
| --- | --- |
| Pick-up location | Fullerton |
| Rental locations | 7 |
Fullerton car rental reviews and directory
Avis

8.5 Excellent (3 reviews)
╳
Avis reviews
Car rental locations
Avis
Locations in Fullerton
1105 North Harbor Boulevard
+1 714 525 4654
| | |
| --- | --- |
| Monday | 08:00 - 18:00 |
| Tuesday | 08:00 - 18:00 |
| Wednesday | 08:00 - 18:00 |
| Thursday | 08:00 - 18:00 |
| Friday | 08:00 - 18:00 |
| Saturday | 08:00 - 14:00 |
| Sunday | 08:00 - 13:00 |
1900 East Orangethorpe Avenue
+1 714 526 3630
| | |
| --- | --- |
| Monday | 07:00 - 18:00 |
| Tuesday | 07:00 - 18:00 |
| Wednesday | 07:00 - 18:00 |
| Thursday | 07:00 - 18:00 |
| Friday | 07:00 - 18:00 |
| Saturday | 07:00 - 14:00 |
| Sunday | 08:00 - 13:00 |
10.0 Excellent
25 Nov. 2016
Cons:
Nothing all was perfect
Pros:
There was no mileage limit and they had the car I wanted. Customers service was very good
Cons:
I waited 20 minutes to be help no one was in the office to greet me. The car could have been cleaned better
9.6 Excellent
2 Oct. 2016
Pros:
Free upgrade bfor my honeymoon. Informative and helpful customer service reps. Pretty good value for the money.
Cons:
The vehicle we used was a jeep grand cherocke, we drove the car a little more than 1000 miles. So a car with better gas milage would havr been nice. But i think the jerp we used averaged apptoximately 21.5 mpg, so i cant complain too much.
Enterprise

8.1 Excellent (6 reviews)
╳
Enterprise reviews
Car rental locations
Enterprise
Locations in Fullerton
729 W Commonwealth Ave
+1 714 525 7172
| | |
| --- | --- |
| Monday | 07:30 - 18:00 |
| Tuesday | 07:30 - 18:00 |
| Wednesday | 07:30 - 18:00 |
| Thursday | 07:30 - 18:00 |
| Friday | 07:30 - 18:00 |
| Saturday | 08:00 - 14:00 |
| Sunday | 08:00 - 13:00 |
10.0 Excellent
5 Oct. 2016
Pros:
the accommodation, the service, effectiveness, kindness,
Pros:
It was the worst It was my first and last time to rent a car from Enterprise No recommendation
9.6 Excellent
28 Mar. 2017
Quick and Painless with a Bonus!
Pros:
Overall, the process was hassle-free. We showed up and the place was packed (said they had 40+ reservations and people were walking in asking for cars). We had reserved an economy car for the weekend and were still waiting for our car to go through the cleaning bay. After about 15 minutes the manager came over and said they had two convertible mustangs that were ready to go at no extra charge if we wanted one. It was a nice treat on our weekend getaway. Drop off was just as easy and took maybe 10 minutes.
Cons:
The car wasn't all that clean. It had been vacuumed out and wiped down but it really needed a detailing. The car had a lot of nooks and crannies that were dirty. After driving for a bit I realized the tire pressure was very low in one tire. I ended up stopping to fill the tire at a gas station; they should have checked the tires before we left. Both relatively minor issues and it's hard to complain when we got a free upgrade.
10.0 Excellent
7 Oct. 2018
Pros:
Good and Friendly service !!! Thank you!!
Rental for Thanksgiving road trip
Pros:
The vehicle was comfortable. We loved having a reverse camera and sirius radio.
Cons:
We originally reserved an economy car, but they were all out and we got a small truck instead (for no extra charge). We spent way more on fuel than we had planned for. We also drove through the snow and having a truck now meant that our luggage had to go in the bed of the truck. Our clothes were damp by the time we arrived. We dropped off after hours and the parking lot was completely full, all the way to the sidewalk. I ended up having to park on the street.
10.0 Excellent
9 Jul. 2019
Hertz

╳
Hertz reviews
Car rental locations
Hertz
Locations in Fullerton
1620 S Harbor Blvd
+1 714 879 3866
| | |
| --- | --- |
| Monday | 07:30 - 18:00 |
| Tuesday | 07:30 - 18:00 |
| Wednesday | 07:30 - 18:00 |
| Thursday | 07:30 - 18:00 |
| Friday | 07:30 - 18:00 |
| Saturday | 09:00 - 12:00 |
| Sunday | |
Pros:
The vehicle was a smooth ride with a few unexpected bells and whistles such as a backup camera, lane departure warning, collision warning and sport mode. Both the pick-up and drop-off were rather time efficient and the staff was friendly.
Cons:
Before driving the vehicle off the lot I noticed the Maintenance Service Soon warning indicator came on and was told not to worry about it. This was a bit annoying because I had to disregard the warning every time I started the vehicle. On the second day the Low Tire Pressure warning indicator came on. Upon contacting the rental place, I was notified that I could take the vehicle in to have it checked out. If it was determined that the tire could be repaired I would be charged $25. If it was not repairable I would be charged the replacement value. After asking the rental place if I could take care of it myself, I took it to America's Tire in case I did have a flat tire (they fix flats for free). It was determined that all four tires were between 9 to 11 psi below the recommended psi. These two concerns should have been taken care of prior to renting it out so that the customer can enjoy a stress free experience. The rental location was a bit tricky to find (used both Waze and Maps apps) and you can't make a left turn to the place. You have to make a left turn on a traffic light before, turn right into a parking lot and follow it around. Lastly, after returning the vehicle I noticed that the mileage on the receipt had an additional 5,000 of usage which I didn't think much of it since I had unlimited miles but maybe the staff member was going to use it for personal use since the mileage has already been accounted for.
co workers more important then cutomers
Cons:
employee didn't greet us when showing up wit pick up our reservation. was rude and didn't ask nicely for credit card or id. picked up cell phone call from co worker, talked to her for about 5 minutes. then hung up and proceeded to call someone else on the cell phone. waited 11 minutes for him to be done then proceeded with my reservation. i asked what car options i have with my reservation since i did see other cars in my class of rental. he then said you only get the versa and just got up and walked to the back door and disappeared. then came in the front door 3 minutes later with us just standing inside. came in said check your car see any damage and come back and let me know. rude. no thank you or have a great day, not even a bye. barely made eye contact also. did not feel important or valued as a customer and will never rent from hertz or kayak again.
Horrible
Pros:
Don't ever rent from this location!!!!! Unprofessional, lazy, unresponsive.....these guys are schmucks! Overweight potheads
Cons:
I will never rent a car from hertz again!
Cons:
It showed that drop off would be in Zermatt. But Zermatt doesn't allow cars at all. The drop off was at Tasch and than you take a train into Zermatt. So I had to drop off the car a day early and didn't get a refund for the one day. Also there was a drop off charge, but the office was open.
10.0 Excellent
17 Feb. 2018
Pros:
Quick. Convenient. Friendly..Good value - even for fuel.
Cons:
Prices fluctuate so much, you can't count on a deal. You have to find it.
10.0 Excellent
6 Aug. 2018
Great
Pros:
Great car and excellent service in Zermatt
2.0 Mediocre
12 Dec. 2018
Did not honor the price.
Cons:
After making my reservation with Hertz, they told me they do not have any cars for that price. I would need to upgrade to a SUV for triple the price if I wanted a car that day.
10.0 Excellent
10 Feb. 2019
Pros:
Very friendly and helpful staff especially at pick up but also at drop-off. Upgraded the car without any difficulty and were very glad to have a larger car (Camry) for a long trip. Plenty of trunk room-fit two large suitcases and a smaller one as well as a couple of backpacks.
Cons:
I was originally told I could be picked up as long as the pick up point was within 2 miles of the rental place (Fullerton) so I arranged to be picked up but the morning of the pickup when I called to change the pick up time, they had no record of agreeing to pick me up at all!
10.0 Excellent
24 Jul. 2019
Budget

╳
Budget reviews
Car rental locations
Budget
Locations in Fullerton
1105 North Harbor Boulevard
+1 714 526 0947
| | |
| --- | --- |
| Monday | 08:00 - 18:00 |
| Tuesday | 08:00 - 18:00 |
| Wednesday | 08:00 - 18:00 |
| Thursday | 08:00 - 18:00 |
| Friday | 08:00 - 18:00 |
| Saturday | 08:00 - 14:00 |
| Sunday | 08:00 - 13:00 |
1900 East Orangethorpe Avenue
+1 714 792 3971
| | |
| --- | --- |
| Monday | 07:00 - 18:00 |
| Tuesday | 07:00 - 18:00 |
| Wednesday | 07:00 - 18:00 |
| Thursday | 07:00 - 18:00 |
| Friday | 07:00 - 18:00 |
| Saturday | 07:00 - 14:00 |
| Sunday | 08:00 - 13:00 |
2.0 Mediocre
19 Aug. 2016
No cars available so I had to xancel
Pros:
The price was fair, too bad they didn't have any cars for me.
Cons:
Didn't like that they advertised with Kayak only to not have any cars for me available after I reserved the car
2.0 Mediocre
20 Aug. 2019
Pros:
The staff did not notify me that they had no cars eventhough Kayak.com allowed me to book online. But, i was notified 2 hours before I was suppose to pickup the car to drive to my flight.
Cons:
Kayak and Budget need to figure out the rental inventory before allowing customers to book. And the system should also allow ample time for the potential customer to resolve the inventory booking error.
Rent-4-Less

Rent-4-Less
Locations in Fullerton
824 E Commonwealth Avenue
(714) 626-0673
20 travellers who rented a car in Fullerton gave the car agency they used an average rating of 7.0
Car rental locations in or near Fullerton
When to book a rental car in Fullerton
Average daily price per month
Rental car prices as pick-up date approaches
Top tips for renting a car in Fullerton
Book your rental car in Fullerton at least 1 day before your trip in order to get a below-average price
FAQs about renting a car in Fullerton