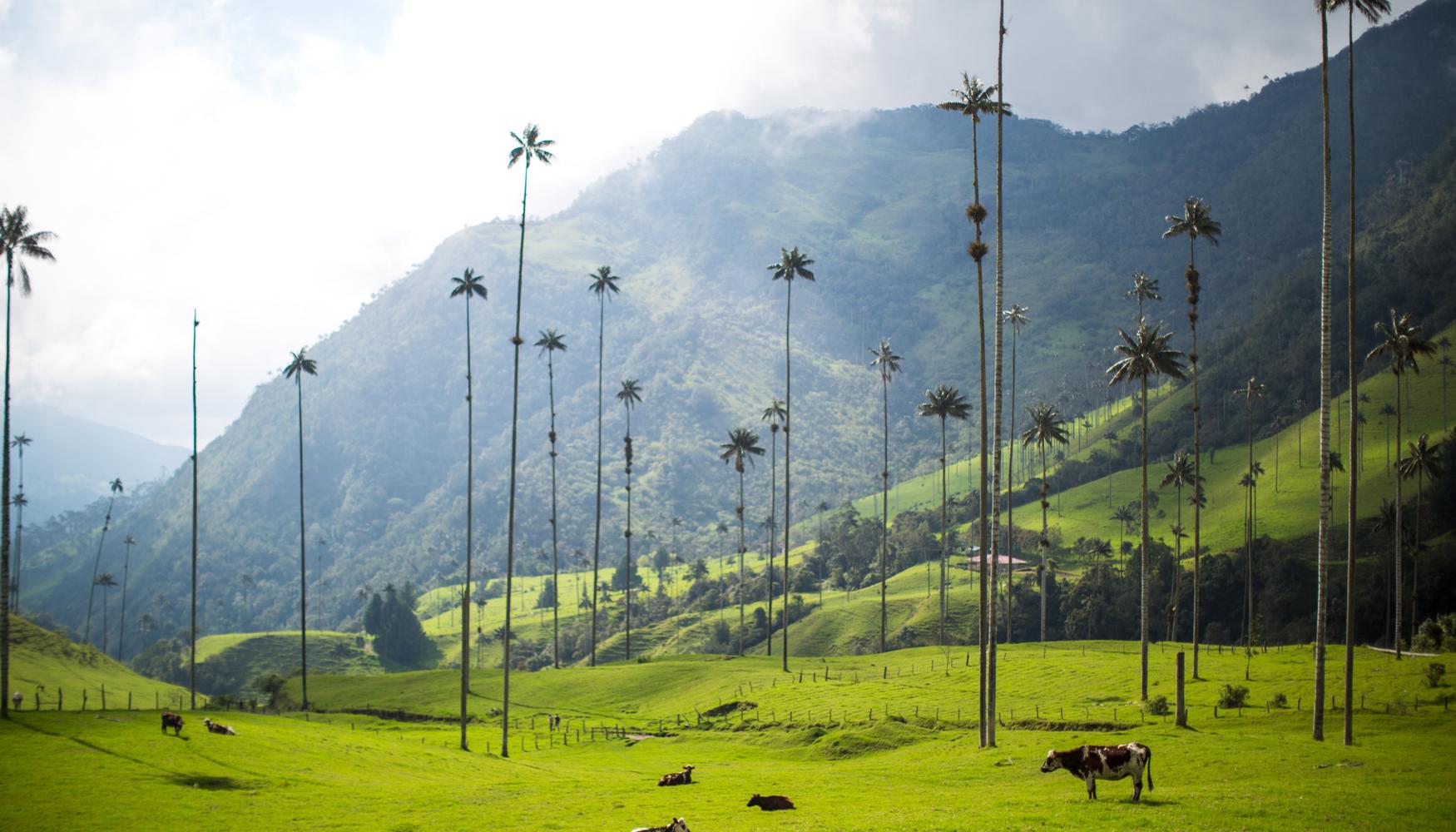 You're Going to Love Salento
Salento in the Cocora Valley lies at the entrance of the Los Nevados National Natural Park. Renowned for its lush vegetation and extensive coffee plantations, the town, founded in 1850, still preserves much of its paisa architecture.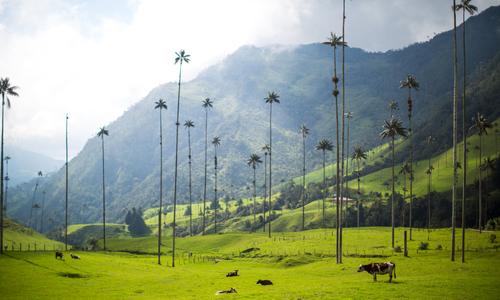 Salento draws hikers eager to explore the meadows and forests of the valley and witness the colorful birdlife that populates the majestic wax palms.
Top 5 Reasons to Visit Salento
1. Coffee Lovers
Salento is home to numerous coffee plantations, including Finca El Ocaso, Don Elias, and the Plantation House. It is the ideal place to indulge your love of java and learn about the complex coffee-making process.
2. Hikers Heaven
A six-hour trek through the Cocora Valley and its hundreds of 60-foot-tall wax palm trees includes a hike up to Acaime to the breathtaking hummingbird sanctuary.
3. Trout Tasting
Fresh trout is a delicacy in Salento. From trout al ajillo at La Fonda de los Arrieros to the fried trout at El rincon de Lucy, Salento is the place for delectable fish dishes.
4. Bird Watching
Colombia is home to more avian species than any other country in the world. Andean Motmots, Emerald Toucanets, and Torrent Ducks are just a few of the colorful birds that make Salento their home.
5. Artisan Village
At Aldea de los Artesanos, you can observe local artisans work at their craft or participate in one of the many art workshops.
When to Visit Salento
The best time to visit Salento is from December to March, the summer months, which are ideal for hiking and seeing the landscape at its lushest.
How to Get to Salento
Plane
El Edén International Airport in Armenia (AXM) is 60 minutes from Salento. There are daily flights from Medellin and Bogota, and weekly flights from Fort Lauderdale. A taxi to downtown Salento is COL$85,000.
Car
It's a 3.5 hour drive from Cali to Salento along Carretera 1 to Route 25.
Bus
There is daily bus service from Cali to Salento via Armenia, which takes between 5.5 and 7 hours. Fares range from COL$17,000 - COL$26,000.
Airlines serving Salento
Show more
Where to Stay in Salento
The Salento Real, a casual yet colorful hotel, offers comfortable rooms, suites, as well as a restaurant and courtyard. El Mirador del Cocora, a quaint lodge, overlooks the mountains and valley.
Popular Neighborhoods in Salento
Calle Real - the Calle Real area preserves much of its paisa architecture, known as bahareque, made from clay reinforced with canes.
Alto de la Cruz - the Alto de la Cruz lookout oversees Salento. The steps leading to the top are numbered and symbolize the Stations of the Cross.
Navarco - Navarco is a nature reserve with copious flora and fauna that can be explored on horseback.
Where to stay in popular areas of Salento
Most booked hotels in Salento
How to Get Around Salento
Taxi
A mototaxi, similar to a rickshaw, accommodates three adults. Fares start at COL$4,541 with COL$300 for each additional mile.
Car
Car rentals in Salento start at COL$129,755 per day.
The Cost of Living in Salento
Shopping Streets
Salento has over 200 artisan shops on Calle Real.
Groceries and Other
Supercocora carries staples as well as fruits, baked goods, and beverages. Salento is relatively inexpensive. A gallon of milk averages COL$8,216 and a dozen eggs is COL$3,850.
Where to Eat in Salento
Brunch de Salento serves pancakes, waffles, omelets, hamburgers, veggie burgers, and curry dishes. Entrees average COL$20,000. Café Bernabé Gourmet specializes in pastas and beef dishes. Entrees average COL$25,000.