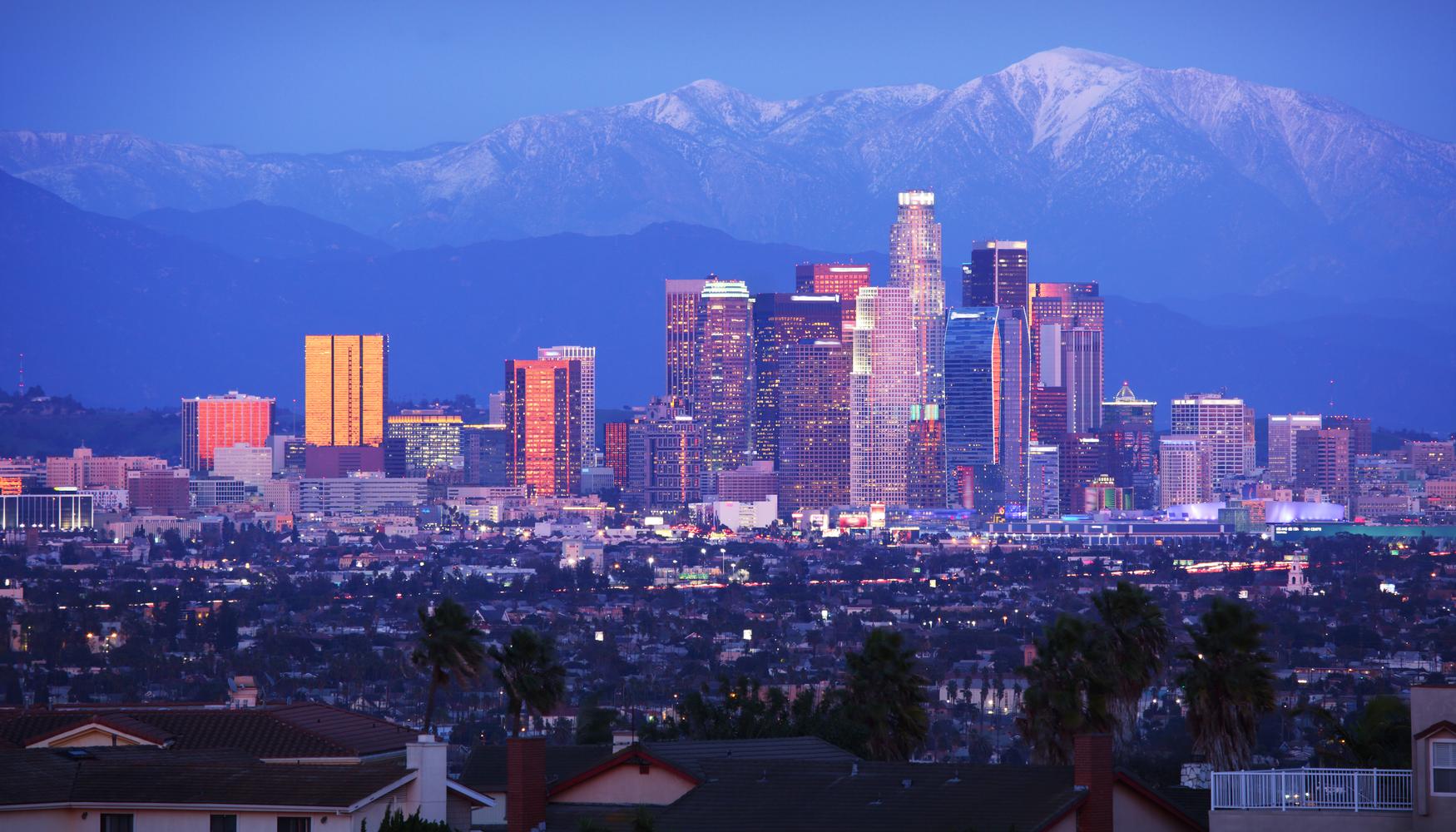 Los Angeles vacation information
| | |
| --- | --- |
| Top vacation (Flight+Hotel) | C$ 870 |
| Family vacation (Flight+Hotel) | C$ 855 |
| Romantic vacation (Flight+Hotel) | C$ 1,106 |
| Luxury vacation (Flight+Hotel) | C$ 1,166 |
| Budget vacation (Flight+Hotel) | C$ 578 |
Why should you book a holiday package to Los Angeles?
The sheer amount of options for food, lodging, and fun in Los Angeles can be overwhelming. Book your Los Angeles holiday package to save time and focus your efforts not on the quantity of your activities but the quality of your Californian getaway. Between the white sandy beaches, whimsical theme parks, glamorous nightlife, and laid-back culture, there has never been a better time to visit Los Angeles.
People often underestimate LA's vast city sprawl. Some of the popular locations include Hollywood, Santa Monica, and Anaheim, with locals flocking to coastal haunts like Long Beach and Huntington Beach. As a rule of thumb, the closer you are to the ocean, the higher the cost and quality of your Los Angeles hotel.
When should you book a holiday package to Los Angeles?
Due to the year-round temperate weather, the best time to visit Los Angeles is generally in the spring and summer when cultural activities start picking up, including Pasadena's "Rose Festival Parade" and the popular "Coachella" music festival just outside of the city.
Where should you stay in Los Angeles during your holidays?
For any holiday type in Los Angeles:
The Millenium Biltmore in east Los Angeles offers timeless décor with easy access to downtown public transportation. Upon your arrival, you'll find a transfer via airport shuttle from Los Angeles International Airport.
The Georgian Hotel in Santa Monica will have you feeling like you've stepped into a Wes Anderson kaleidoscope just steps from the popular downtown pier. Consider taking a taxi, uber, or lyft from the nearby LAX airport to avoid having the stress of dealing with the notorious Los Angeles traffic.
For family holidays in Los Angeles:
The Sheraton Getaway Hotel seamlessly blends convenience and comfort with an outdoor pool, on-site restaurant, and conference rooms. Its convenient location on the grounds of LAX Airport makes it easy to take a complimentary shuttle to the terminal.
The Hilton Los Angeles in Universal City puts you right at the Universal Studios park entrance, with all the quality customer service you would expect from an internationally recognized hotel brand. Airport shuttles are available for visiting hotel guests and may also include free transfers to the nearby park.
For romantic holidays in Los Angeles:
The Queen Mary in Long Beach is an iconic landmark that offers elegant décor, gourmet dining, and evening shows. Convenient transfers from Long Beach Airport to the hotel via pre-arranged shuttle bus are available when you book your Los Angeles getaway online.
The Fairmont Miramar Hotel & Bungalows is perfectly situated next to the Santa Monica Pier and Venice Beach. Consider taking a taxi, uber, or lyft for the fastest travel times between this beachside hotel and Los Angeles International Airport just a few miles to the south.
For luxury holidays in Los Angeles:
The Langham Huntington in Pasadena provides a stately grandeur with sweeping grounds, luxury spa services, and the perfect backdrop of the San Gabriel mountains. Pasadena's upscale city planning makes renting a car the best choice for transferring between Langham Huntington and Los Angeles International Airport.
The Ritz Carlton in downtown Los Angeles puts you in the center of the action while also providing a great vantage point of the city from the rooftop pool. Easily transfer from LAX Airport to downtown via taxi or airport shuttle service.
For budget holidays in Los Angeles:
The Ayres Hotel Manhattan Beach offers European-style boutique accommodation conveniently located next to LAX International Airport. This convenient location makes it easy to grab a taxi, uber, or lyft for a quick transition to the Ayres Hotel in Hawthorne.
Hyatt House Cyprus Anaheim is perfectly situated near to several Los Angeles theme parks including Disneyland, California Adventure, and Knotts Berry Farm. A rental car is the easiest way to transfer between LAX Airport and other Southern California attractions.
Other popular destinations