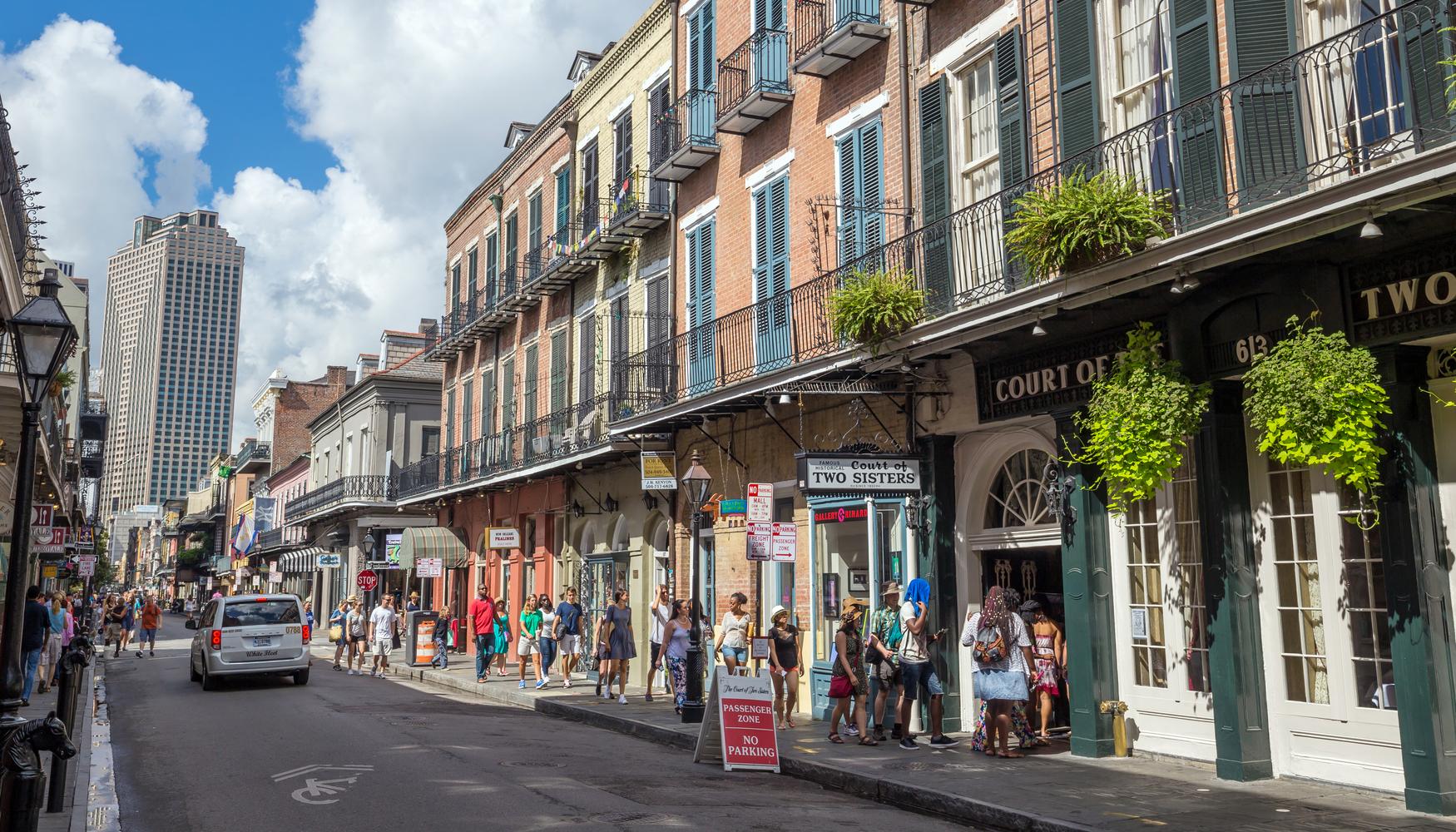 New Orleans vacation information
| | |
| --- | --- |
| Top vacation (Flight+Hotel) | C$ 665 |
| Family vacation (Flight+Hotel) | C$ 650 |
| Romantic vacation (Flight+Hotel) | C$ 659 |
| Luxury vacation (Flight+Hotel) | C$ 730 |
| Budget vacation (Flight+Hotel) | C$ 413 |
Why should you book a holiday package to New Orleans?
See the Big Easy the easy way, by bundling together your hotel, vehicle hire and flights. New Orleans holiday deals allow visitors to this intoxicating Louisiana city to get much more from their trip.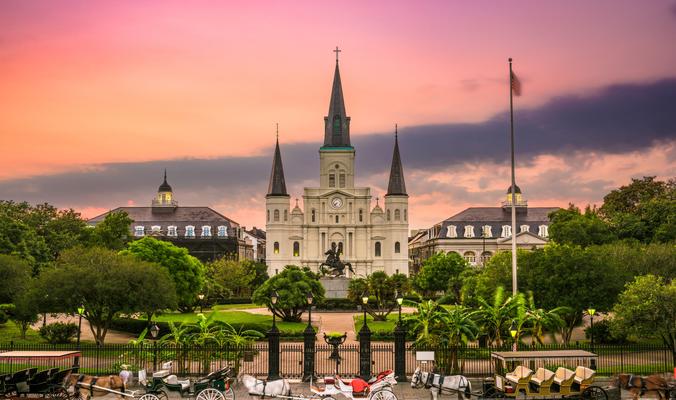 In a city like New Orleans, that could make all the difference. From adding another Cajun restaurant to your itinerary to adding more items to your bag at the boutiques in Canal Place, packages allow you to bring another level of luxury to New Orleans holidays.
When should you book a holiday package to New Orleans?
New Orleans' peak holiday season is probably spring, between February and May, but prices can rise as crowds arrive. Then again, Mardi Gras is not to be missed for some people. But if you don't need to join the celebrations, any time from October to January can be a fun time to visit.
Where should you stay in New Orleans during your holidays?
For any holiday type in New Orleans:
The Hilton New Orleans Riverside should suit all kinds of traveler, with fine food available at Drago's Seafood Restaurant, a huge fitness center and Harrah's Casino next door. Taxis from the airport will take you to the hotel door in 20-25 mins.
International House Hotel in the French Quarter is the kind of place which will delight business travelers, families and couples. Amenities like a 24-hour gym, and the voodoo-themed Loa bar add to the experience, as do luxuriously furnished rooms. Shuttles run from New Orleans Airport, and take 30 mins or so.
For family holidays in New Orleans:
Families can take it easy at the New Orleans Marriott. On the edge of the French Quarter, the hotel offers both a gourmet American restaurant and a European-style wine bar (as well as a Starbucks in the lobby). Taxis from the airport get there in 20-25 mins.
The Omni Royal Crescent Hotel is close to Audubon Zoo. Laundry services are available, as is a 24 hour room service, while the on-site restaurant caters well to younger diners. The 3840 bus from the airport takes 40 mins, while taxis will take 20-25 mins.
For romantic holidays in New Orleans:
The Bourbon Orleans Hotel dives deep into the city's past to create a romantic ambiance. Couples will be particularly excited by their fabulous balcony suites, which open up onto the street life of the French Quarter. Taxis from the airport take 25 mins.
Maison Dupuy is another French Quarter gem with romantic appeal. Close to Congo Square, it features huge bathrooms and room service at all times of day and is centered around a gorgeous courtyard. Expect airport taxis to take about 30 mins.
For luxury holidays in New Orleans:
Live it up in true NOLA style at the exceptional Sheraton New Orleans Hotel, where the Roux Bistro and Pelican Bar take care of your gastronomic needs and the suites command breathtaking views across the French Quarter. Taxis from the airport get there in 20 mins or less.
Everything is up to scratch at the premium Renaissance New Orleans Arts Warehouse District, from the Cajun cooking at Legacy Kitchen to the views from the rooftop pool and in the on-site art gallery. Located in the Arts District, it's 20 mins from the airport by taxi.
For budget holidays in New Orleans:
Enjoy southern hospitality without paying over the odds at Brent House Hotel. A short drive away from the city's core, it has a pool and bistro, along with spa tubs and a fitness center - and it's a great base for exploring the city. Airport transfers are quick, at 12-18 mins.
The Inn on St. Peter offers atmospheric French Quarter accommodation at affordable rates. Pine floors, marble bathrooms and walls studded with fine art make this a boutique bargain which balances quality and cost. Taxis from the airport get there in under 30 mins.