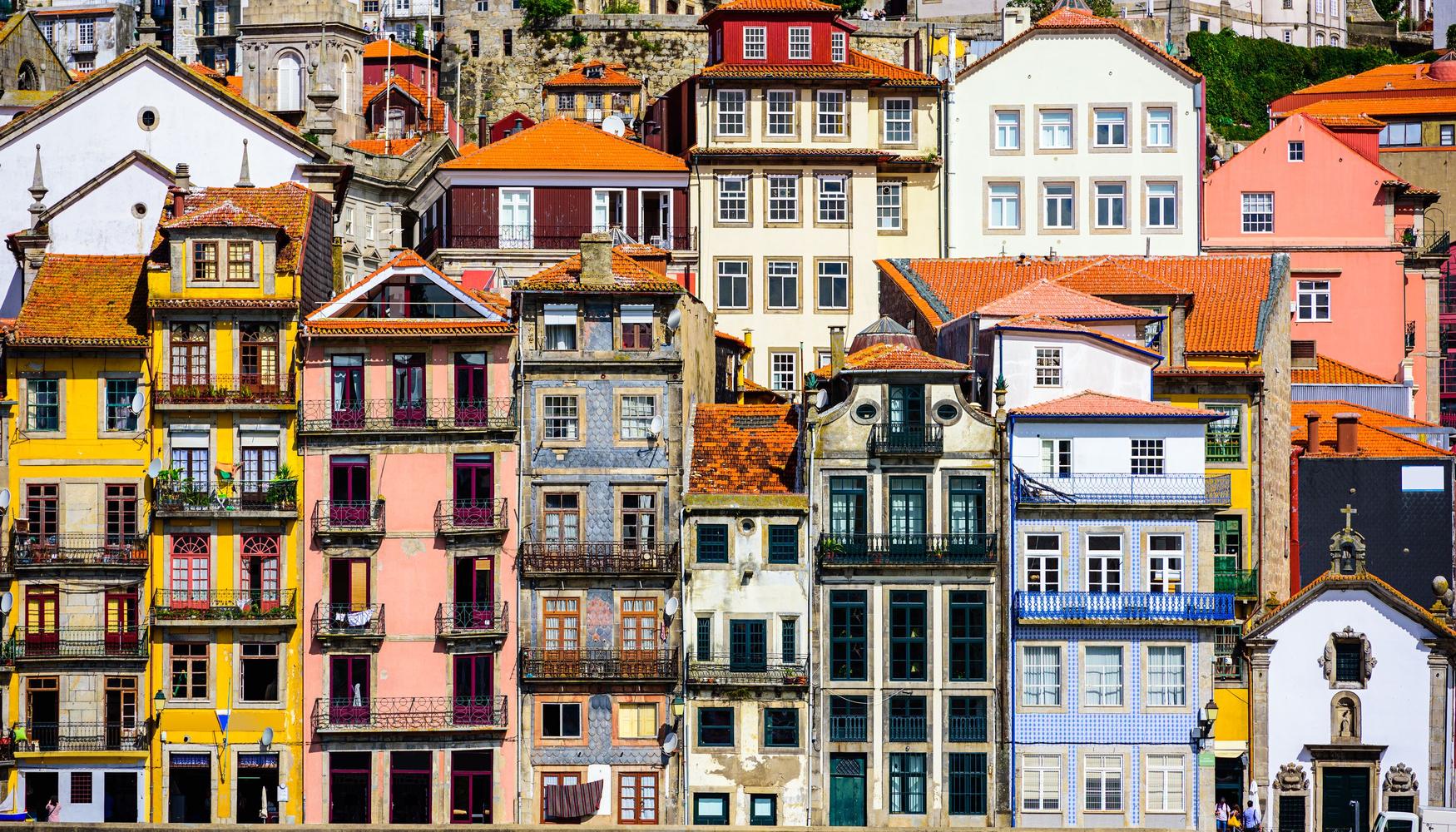 Portugal vacation information
| | |
| --- | --- |
| Top vacation (Flight+Hotel) | C$ 630 |
| Family vacation (Flight+Hotel) | C$ 541 |
| Romantic vacation (Flight+Hotel) | C$ 607 |
| Luxury vacation (Flight+Hotel) | C$ 553 |
| Budget vacation (Flight+Hotel) | C$ 485 |
Why should you book a holiday package to Portugal?
Portugal has long been considered the hidden jewel of Europe, with it's stunning beaches, distinct cuisine, and vibrant local culture. Start your Portuguese getaway off on the right foot when you book a flight and hotel travel package that saves you time to enjoy the journey as well as the destination.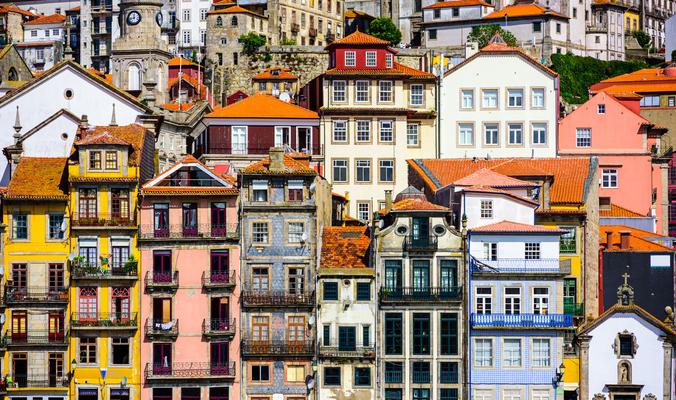 Portugal's main tourist areas include Lisbon, Porto, Madeira, and the Algarve, where you can balance a bustling city nightlife with relaxing beach days.
When should you book a holiday package to Portugal?
The warm, dry, coastal weather in late summer paired with the culture of hospitality and service of the locals makes it the perfect season to book your Portuguese getaway. This is also the festival season in southwestern Europe, with lots of activities to keep you entertained, including the Nos Primaveras Sound and Boom festivals.
Where should you stay in Portugal during your holidays?
For any holiday type in Portugal:
Quinta da Casa Branca is located within a dreamy botanical garden close to the Portuguese island of Madeira with it's sweeping views of the archipelago. Located 22km outside of the city center, the easiest way to reach Quinta da Casa Branca is by rental car.
The Altis Grand Hotel offers spacious modern accommodation and 19 business meeting rooms in the heart of downtown Lisbon within walking distance of the famous Liberty Avenue. The hotel's airport shuttles are available when you book your Portugal holiday package online for a streamlined travel experience.
For family holidays in Portugal:
Corinthia Hotel in Lisbon is a 5 star hotel that offers family rooms, a heated indoor swimming pool, serene gardens, and a comprehensive restaurant on-site. A rental car is the best transport option from Lisbon Portela Airport to satisfy your family's diverse needs.
Let your children roam free and explore paradise at the Pestana Village Garden Resort near Madeira which is embedded within 5,000 meters of perfectly manicured gardens and a series of outdoor swimming pools. This location will require a rental car which you can pick up from Cristiano Ronaldo Madeira International Airport.
For romantic holidays in Portugal:
Hotel Eva is a private 5 star hotel in the Algarve region of Portugal which offers spa services, a health club, and long nature walks to bring back the romance during your next visit. Faro International Airport is the closest transportation hub, with pre-arranged shuttles available for transfers from Hotel Eva.
Hotel Lisboa Plaza is the best boutique hotel in the capital city of Lisbon with easy access to the local train station for further travel within Portugal. holiday deals may include free airport shuttle transfer to Lisbon International Airport.
For luxury holidays in Portugal:
Ria Park Hotel and Spa located in Ria Formosa Natural Park is considered the best beach hotel in the Algarve region of Southern Portugal. Sunline airport transfers will take you from Faro International Airport to Ria Park Hotel in approximately 30 minutes.
Porto Palacio Congress Hotel & Spa is a 5 star hotel in northwestern Porto which features spa facilities, a fitness center, and an on-site bar with tasteful modern décor. Porto International Airport is just 15 kilometers away and easily accessible via hotel shuttle.
For budget holidays in Portugal:
Madeira Panoramico Hotel allows you to save money without sacrificing quality with outdoor pools, sweeping views of the Atlantic ocean, and comprehensive spa packages. It's located on the western slope of the amphitheater of Funchal. Spend your hotel savings and splurge on a rental car from Faro International Airport for the flexibility to change your itinerary when travelling around Madeira.
Hotel Turim Europa offers a free breakfast with your stay in downtown Lisbon and has access to the nearby Turim Lisboa Hotel facilities, including outdoor pools. For added savings, consider taking the metro from Lisbon International Airport to arrive at the Hotel Turim Europa at the "Parque" stop.
Locations in Portugal
Other popular destinations