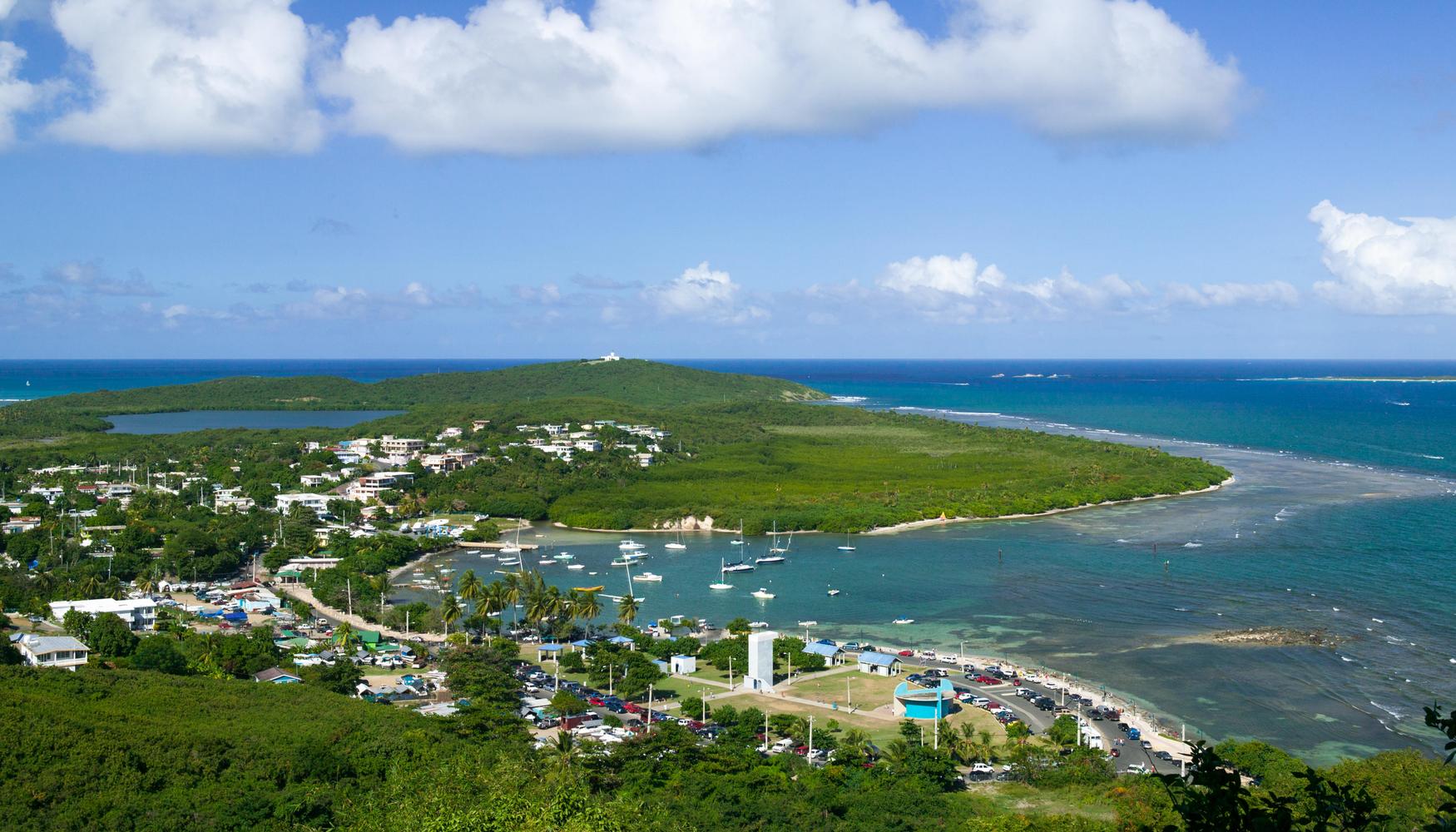 Puerto Rico vacation information
| | |
| --- | --- |
| Top vacation (Flight+Hotel) | C$ 735 |
| Family vacation (Flight+Hotel) | C$ 746 |
| Romantic vacation (Flight+Hotel) | C$ 763 |
| Luxury vacation (Flight+Hotel) | C$ 924 |
| Budget vacation (Flight+Hotel) | C$ 469 |
Why should you book a holiday package to Puerto Rico?
With its effervescent live music culture, unique culinary creations, blend of beaches and rainforest, and engaging colonial cities, Puerto Rico richly deserves its nickname "the Island of Enchantment". But what doesn't enchant visitors sometimes are the costs of visiting the island's resorts.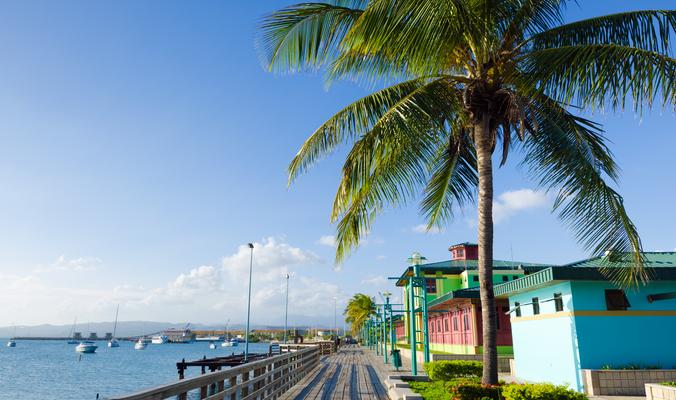 When you purchase Puerto Rico holiday deals, that won't be an issue. By blending flights, hotels and car rental in one package, travelers can save money and spend more during their trips, without balancing the books all the time.
When should you book a holiday package to Puerto Rico?
The time to avoid for Puerto Rico holidays is hurricane season, which lasts from June to November, though August is generally seen as the highest risk month. April to June (or even into July) are good times to find accommodation bargains.
Where should you stay in Puerto Rico during your holidays?
For any holiday type in Puerto Rico:
The Sheraton Old San Juan Hotel in the island's capital caters for all sorts of visitors, with a stately building, on-site casino and proximity to the cruise port, shopping neighborhoods and colonial sights. Taxis cover the 6 mile distance from the airport in around 20 mins.
Another all-round San Juan favorite, the Condado Vanderbilt Hotel is a larger than life upmarket choice, with no fewer than seven eating options, a fitness center, wellness spa and pools. Expect taxis to get there from San Juan Airport in 15 mins.
For family holidays in Puerto Rico:
The Wyndham Grand Rio Mar Beach Resort is situated on a sweeping bay near the stunning Carabali Rainforest. A pair of golf courses, numerous pools, free cribs and plenty of entertainment options make it ideal for families. Expect a taxi ride of 45 mins from the airport.
The Embassy Suites by Hilton Dorado are also set in a beautiful resort, this time 15 miles west of San Juan. There are often gourmet meal deals for kids and entertainment to take them off parents' hands, and it's only around 30 mins from the airport by taxi.
For romantic holidays in Puerto Rico:
If you're hunting for a dazzling boutique hotel, the San Juan Water and Beach Club is perfect. Just east of the capital, the hotel has an exclusive beach and complimentary towels and loungers - just what couples need to unwind. And it's also only two miles from the airport.
San Juan's Olive Boutique Hotel is another romantic gem, this time with a Mediterranean theme which runs from the delicious food to the elegant room furnishings. Transfers are available to and from the airport, which is just 2.5 miles away.
For luxury holidays in Puerto Rico:
Enjoy the best of everything at La Concha Renaissance San Juan. Instantly recognizable with its conch-like shape, La Concha is close to Old San Juan and the beach, boasts seven fine eateries along with an on-site casino. Taxis from the airport get there in around 25 mins.
Offering sublime accommodation on an idyllic beachfront, the Caribe Hilton gave birth to the Pina Colada - so it's a must visit for cocktail fans. Everyone can enjoy the multiple pools, the private beach and the well-stocked gym - as well as the convenient 15 minute transfer time to Luiz Marin Airport.
For budget holidays in Puerto Rico:
Modest on the outside but friendly and comfortable within, the Coral Princess is a great budget option in San Juan. The rooftop terrace is a great place to relax, as is the large pool, and the hotel is about 20 mins from the airport by taxi.
San Juan's Hotel Milano offers excellent low-cost accommodation with all the features you'd expect from an upscale alternative. Centrally located, it's at the heart of SOFO - Puerto Rico's gastronomic hub. So expect some dazzling meals. Expect fast transfers too, with the airport just 3.5 miles away.
Locations in Puerto Rico
Other popular destinations