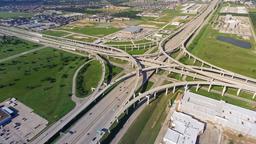 Katy car rentals
Search hundreds of travel sites at once for car rental deals in Katy
Katy car rental Information
| | |
| --- | --- |
| Pick-up location | Katy |
| Rental locations | 7 |
Katy car rental reviews and directory
╳
Enterprise reviews
Car rental locations
Enterprise
Locations in Katy
20777 Katy Fwy
+1 832 772 1714
| | |
| --- | --- |
| Monday | 07:30 - 18:00 |
| Tuesday | 07:30 - 18:00 |
| Wednesday | 07:30 - 18:00 |
| Thursday | 07:30 - 18:00 |
| Friday | 07:30 - 18:00 |
| Saturday | 00:00 - 00:00 |
| Sunday | 00:00 - 00:00 |
22103 Katy Freeway
+1 281 392 9222
| | |
| --- | --- |
| Monday | 07:30 - 18:00 |
| Tuesday | 07:30 - 18:00 |
| Wednesday | 07:30 - 18:00 |
| Thursday | 07:30 - 18:00 |
| Friday | 07:30 - 18:00 |
| Saturday | 09:00 - 14:00 |
| Sunday | 10:00 - 14:00 |
23021 Morton Ranch Rd
+1 281 574 0034
| | |
| --- | --- |
| Monday | 00:00 - 00:00 |
| Tuesday | 00:00 - 00:00 |
| Wednesday | 00:00 - 00:00 |
| Thursday | 00:00 - 00:00 |
| Friday | 00:00 - 00:00 |
| Saturday | 00:00 - 00:00 |
| Sunday | 00:00 - 00:00 |
25675 Nelson Way #120
+1 281 395 6552
| | |
| --- | --- |
| Monday | 07:30 - 18:00 |
| Tuesday | 07:30 - 18:00 |
| Wednesday | 07:30 - 18:00 |
| Thursday | 07:30 - 18:00 |
| Friday | 07:30 - 18:00 |
| Saturday | 08:00 - 12:00 |
| Sunday | 09:00 - 12:00 |
Arrogant employe & manager on phone did not rent
Cons:
arrogant people not helpfull at al. spend nearly 45min driving around area personell not giving instructions
Nice enough people but I never got my car, went with a competitor.
Cons:
I recieved two phone calls the day before our scheduled pick up to confirm and both times the person was told our flight did not land until 5:20 pm and we were traveling with two 89 year olds and extra bagage. Not once did either person state that the Enterprise location we were scheduled to pick up our care closed at 6 pm. When we were taken to a different Enterprise location by mistake, the counter person stated they could not honor a different location's reservation and that other location was closed, AND the one at which we were was out of cars and told us to come back the next morning.... I walked across the floor to the competitor and was in a car in 20 minutes.
10.0 Excellent
25 Jun. 2018
Free upgrade to an Infiniti
Pros:
I booked a full size car and I get a qx30 for free
Cons:
Insurance was added as a whole, I did not get to choose each option
Pros:
Helpful/friendly customer service
Cons:
Car was not ready on time like it was supposed to be. This is my second rental in two weeks and there was a problem the first time and now another problem. I will not be coming back after this time...you are costing me money by delaying me!!
Search Kayak first, then call for availability bef
Cons:
This is the second time I've rented and there wasn't a car available. It was different rental car companies. The first time I was told there was no availability after I had been dropped off to pick up a car. The second time the rental car company called me on the way. I'm not finding that renting cars through a third-party is reliable
10.0 Excellent
22 Sep. 2016
10.0 Excellent
10 Oct. 2016
excelent job
Pros:
Thanks a lot with your help with my contract extension
10.0 Excellent
30 Oct. 2016
Great service, great car.
Pros:
Enterprise got me a better car than I was expecting at a great price. Easy pickup, courteous counter help. Will be back.
10.0 Excellent
30 Oct. 2016
Excellent service.
Pros:
Nothing to complain about. Excellente service
8.4 Excellent
27 Nov. 2016
Comfy car rental
Pros:
Easy check.in and out. Good value for the car rental
Avis

╳
Avis reviews
Car rental locations
1450 Grand Parkway South
+1 281 574 5344
| | |
| --- | --- |
| Monday | 07:30 - 17:00 |
| Tuesday | 07:30 - 17:00 |
| Wednesday | 07:30 - 17:00 |
| Thursday | 07:30 - 17:00 |
| Friday | 07:30 - 17:00 |
| Saturday | |
| Sunday | 09:00 - 13:00 |
Never informed that it was limited millage
Pros:
The car was good and as expected. I rent avis cars when I travel for business so I am very familiar with their products
Cons:
This was the first time I rented via kayak. The piece was much better then going direct to avis so I did not rent direct and did the rental via avis. Now I know why. There was a millage limit. I was never told this. It was just written in light grey font in the confirmation email I got from kayak. The car ended up costing double.
9.6 Excellent
27 Nov. 2017
Ford flex
Pros:
Staff was helpful, made up for wait the day of pick up.
Cons:
Car was dirty. Should have cleaned it better not just rinsed.
╳
Budget reviews
Car rental locations
1450 Grand Parkway South
+1 281 574 4741
| | |
| --- | --- |
| Monday | 07:30 - 17:00 |
| Tuesday | 07:30 - 17:00 |
| Wednesday | 07:30 - 17:00 |
| Thursday | 07:30 - 17:00 |
| Friday | 07:30 - 17:00 |
| Saturday | 09:00 - 13:00 |
| Sunday | |
8.0 Excellent
7 Mar. 2018
Cons:
No instruction about toll device being available on the car
2.0 Mediocre
27 Feb. 2018
Vehicle not available
Cons:
I made an online reservation and when I arrived to pick up the vehicle I was told I needed to wait 40 minutes because it was in route to the location. After about an hour of waiting, I called and was told the vehicle was not available. I lost that time and it delayed my trip. I asked to cancel the reservation and after a few minutes I received a call back saying they had found a vehicle but I needed to wait another 40 minutes. I declined, overall very poor customer service and it ruined my trip with the family.
Vehicle not preoord for rental.
Pros:
I spent 1.5 hours cleaning the vehicle before our trip, it was filthy inside and out. Brake rotors were warped which caused heavy vibrations when braking, particularly in mountainous regions. This was unsafe. Wiper fluid was empty. USB ports did not work, BluTooth did not work: for a 2,000 mile journey my phone would not connect so only sketchy radio through west TX and NM. 1st world problems I get it but I paid for a premium rental. Upon drop off the Branch was understaffed. Mgt had 1 Rep working the counter during Spring Break.
Cons:
Counter service was great upon pickup. Vehicle was nice after I cleaned it.
Pros:
No mechanical trouble
Cons:
The car, a Chevy Malibu, was dirty when it was brought to us; smears on the front and sides glass, dirty outside and I found a used fork in the back seat. It smelled strongly of cigarette smoke and everyone that got in it over our weekend commented. We had to stop early on and buy a gas-station freshener and it still didn't cover it. It had 35K miles and showed it. But it got us there and back, and I guess that's what counts.
8.8 Excellent
7 Aug. 2019
Pros:
Staff was great and car was great!
Cons:
Budget Car Rental return location address was not updated on the reservation. It showed an address that they had moved from over a year ago. I had to call another Budget location and ask where I was supposed to turn it in at. Kind of stressful!
╳
Hertz reviews
Car rental locations
22147 Katy Freeway
+1 281 392 1020
| | |
| --- | --- |
| Monday | 08:00 - 16:00 |
| Tuesday | 08:00 - 16:00 |
| Wednesday | 08:00 - 16:00 |
| Thursday | 08:00 - 16:00 |
| Friday | 08:00 - 16:00 |
| Saturday | 09:00 - 12:00 |
| Sunday | |
Pros:
Customer service was much better at this return location of Hertz
Cons:
This Hertz location could read my credit card with their machine for final $470 payment for 5 hours of driving a rental car. Funny how Dallas Hertz location gave me such a problem because their machine couldn't read same card! Get it together Hertz!
Cons:
The car leaked fluids on my driveway The car had an exhaust leak and the car smelled of exhaust or gasoline whenever the car was idling Hertz uses an overseas call center for their 800 numbers. I have never experienced such poor English skills. Totally unintelligible When I brought this up to a Hertz employee, they told me "Dont feel alone. We cant understand them either." Never renting from Hertz again
Needs better customer service
Pros:
The car drove great and was good on gas.
Cons:
First, we had to wait 30 minutes after pickup time for our rental, and it wasn't washed or ready on time. second, It was a nice car, but the price for the size was a lot. Lastly, we turned the car in on time, but they charged us $25 ×2/ days. When we called the first 2 times they said they'd call back by certain times and never did. The 3rd time the lady told me we had a balance owed of $15 which was not told at time of purchase online or when we picked up car. Then proceeded to tell me she didn't have that they took the $25/2 in the system so I needed to call my bank. She was rude and talked to me like I was stupid. I hung up, and my husband called. It turned out that the lady that took the keys when we returned the car ON TIME never put in the system that we returned the car. So, that's why there was a "balance owed" and they were charging the $25 a day. Very bad service, and won't use that location again.
9.6 Excellent
4 Dec. 2018
Excellent Rental
Pros:
I had long drive and fhe truck was a low mileage 2018. As you would expect from a new vehicle, everything was in great shape. Really appreciated not having to worry about reliability. Also liked the SXM radio on the long drive.
Cons:
Everything was great, no complaints.
85 travellers who rented a car in Katy gave the car agency they used an average rating of 7.1
Car rental locations in or near Katy
Good to know
| | |
| --- | --- |
| Most popular car type | Intermediate |
When to book a rental car in Katy
Average daily price per month
Rental car prices as pick-up date approaches
Top tips for renting a car in Katy
Book your rental car in Katy at least 1 day before your trip in order to get a below-average price
Intermediate rental cars in Katy are around 14% cheaper than other car types, on average
FAQs about renting a car in Katy
What is the most popular rental car in Katy?
Which car rental companies are at the airport: George Bush Intcntl airport (IAH)?
Which car rental companies will pick you up at the airport: George Bush Intcntl airport (IAH)?
How can I find car rentals near me in Katy?
How much does a Intermediate car rental cost in Katy?
How much does a Compact car rental cost in Katy?