You're Going to Love Liverpool
A thriving port, a party city, and a cultural phenomenon, modern Liverpool buzzes with cultural energy and influences from all over the world.
Recent years have seen the city become England's second most important art hub, after the opening of the Tate Liverpool, while sporting attractions like the Grand National and Liverpool FC attract tens of thousands of fans.
Days in Liverpool can be filled with museums, galleries and, let's face it, Beatles tours, while in the evenings, the city center is a hive of parties, gigs, and shows.
Top 5 Reasons to Visit Liverpool
1. An Incredible Musical Heritage
Not many cities in the world gave rise to their own "sound", but Liverpool did, and in the 1960s it dominated global pop. The Beatles were the trailblazers, and you can tour their childhood homes, schools, and gig venues. You can also check out the ancestors of the Fab Four at great events like September's Liverpool Psych Fest.
2. World-Class Art Galleries
These days, Liverpool is as famous for its visual arts as its music. That's mainly thanks to the superb Tate Liverpool, which has been hosting world-famous artists since 1988. But don't miss the Walker Art Gallery, where the collection is just as impressive.
3. Beautiful Georgian and Modern Architecture
Liverpool was once one of the world's riches cities (partly due to its place in the international slave trade). That history is reflected in the exquisite Georgian Quarter. But that's just one of many architectural attractions, with highlights including the beautifully regenerated Albert Dock, and the striking Liverpool Metropolitan Cathedral.
4. Thrilling Sporting Attractions
Liverpool is synonymous with sport, at least for soccer fans. For decades, Liverpool FC dominated the European game, and they are on the rise again. Every couple of weeks, Anfield is full of the most passionate fans in England. But if that's not for you, Aintree Racecourse hosts the Grand National horse race every April, and the area around Liverpool regularly hosts golf's Open Championship.
5. Unbeatable Nightlife
Young people in northwest England flock to Liverpool at the weekend (and most weeknights) for one thing: it's huge range of bars, gig venues, and nightclubs. Clubs like Mansion pump out tunes all night long, while August's Creamfields Festival is the UK's premier open air dance music event.
When to Visit Liverpool
If you want to trace the lives of the Beatles or take a tour of the docks, summer is definitely the time to do so. Between early June and late August, Liverpool's weather should be fine for sightseeing, but take a raincoat just in case. Spring is often wet, but it's a good time to enjoy the museums and galleries without peak season crowds.
How to Get to Liverpool
Plane
Liverpool has its own airport (named after John Lennon) but most visitors from North America will touch down at Manchester instead. To get from there to central Liverpool, catch a Northern Rail service to Liverpool Lime Street, which takes less than 30 minutes. Expect taxis to cost around £50.
Train
Liverpool Lime Street is well connected to London and Manchester, with at least two trains every hour during the day. The journey from London can take as little as two hours, but times vary depending on which ticket you buy, so be careful if you are in a hurry. Lime Street is centrally located, within walking distance of the docks and downtown hotels.
Car
Those driving from London will need to take the M1 motorway to Rugby (Junction 19) and change to the M6, before leaving the M6 at Warrington (Junction 21A) and taking the M62 into town. The M62 runs straight from central Manchester, but if you are driving from Manchester Airport, take the M56 and then the M6 (Junction 9) towards Liverpool.
Bus
Liverpool is served by both Megabus and National Express buses, providing an affordable link to major cities like London, Birmingham, Leeds, Manchester, and Glasgow. Buses terminate at the Liverpool ONE Bus Station, which is directly opposite the Albert Dock.
Airlines serving Liverpool
Show more
Where to Stay in Liverpool
The best hotels for sightseers in Liverpool are probably near the docks, where good options include the Crowne Plaza and the Mercure. However, the Hard Days Night Hotel offers a quirky, Beatles-inspired accommodation experience and may be more fun, while the Embassie offers cheaper hostel-style rooms.
Popular Neighborhoods in Liverpool
The Docks and Central Liverpool - Liverpool has been a major port for centuries, and it's hard to imagine the city without its docks. These days, they have been reinvented as a cultural hub where you'll find the Tate Liverpool, the Beatles Experience, the Merseyside Maritime Museum, and the International Slavery Museum.
The Georgian Quarter - when Liverpool shipped goods around the world, much of the wealth ended up in the Georgian Quarter, a gorgeous neighborhood of elegant houses and churches. It's also a gourmet dining center due to eateries like the London Carriage Works, and the home of the Liverpool Philharmonic, the city's finest classical music venue.
Northern Liverpool - north of the docks and the city center you'll find both of Liverpool's football clubs, Everton and Liverpool FC, as well as cultural gems like the stunning statues by Antony Gormley on Waterloo beach.
Where to stay in popular areas of Liverpool
Most booked hotels in Liverpool
How to Get Around Liverpool
Public Transportation
Liverpool has a reliable subway and overground rail network called Merseyrail, which serves the suburbs fairly well. Just head to Liverpool Central station and you'll find your way to outlying destinations (unlimited day tickets cost £5.10). However, the city center is easy to walk around and parking is fairly easy to find, so tourists don't need to rely on public transportation.
Taxi
Taxis are a handy way to get around Merseyside. For most of the day, standard rates of £2.20 for the meter drop, then around £1.40 per mile should apply. Uber offers an even cheaper service, charging a meter drop of £1 then £1.10 per mile for the UberX vehicles.
Car
Car rental branches in Liverpool city center include Thrifty, Sixt, and Europcar and rates can be as little as £10 a day. If you have access to hotel parking space, having your own car will make it much easier to get around, and see day-trip destinations like Manchester or Chester, so it's well worth the expense.
The Cost of Living in Liverpool
Shopping Streets
Liverpool has no shortage of mall-style shopping opportunities. St John's Shopping Center at the heart of town is the place to go for chain stores and boutiques. Liverpool ONE is another great city center place to shop, as is Metquarter, which specializes in upmarket brands like Jo Malone and Armani.
Groceries and Other
You'll find supermarkets all over Liverpool, along with reasonable grocery prices. Some of the best options include Sainsbury's, Lidl, Tesco, and Marks & Spencer, where you can expect a gallon of milk to cost around £3.45 and 12 eggs about £1.90.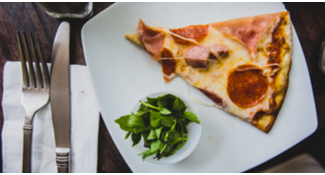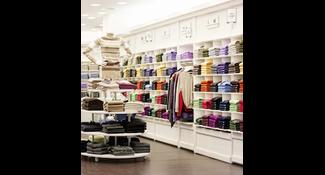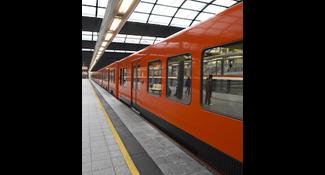 Single public transport ticket
C$ 3.65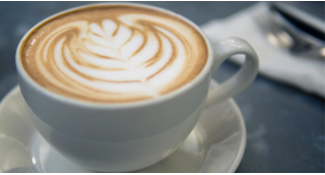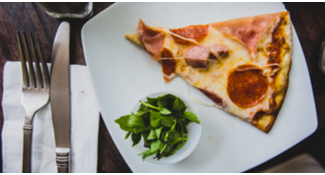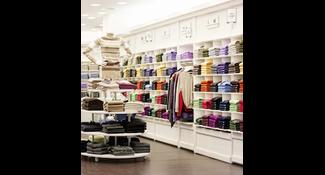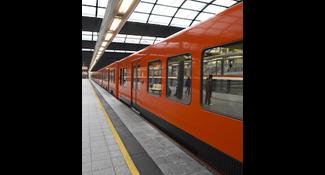 Single public transport ticket
C$ 3.65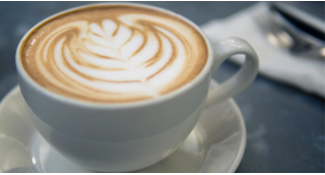 Where to Eat in Liverpool
Liverpool's dining scene has blossomed in line with its cultural attractions, and there aren't many better places to eat in northwest England. If you want gourmet French or traditional British food, try the superb Art School Restaurant, and the confusingly named London Carriage Works. The best restaurant near the docks is Miller & Carter, while the city's finest curries can be found at Rumi by Bukhara, which mixes wholesome Indian dishes and homemade ice cream. Prices vary. Expect a curry to come to around £15 per head, or a gourmet meal in the Georgian Quarter to cost upwards of £30 per person.
Other popular cities in England