You're Going to Love Trenton
Trenton is the capital of New Jersey and the only capital that borders another state. When you plan your vacation, include a boat ride on the Delaware River and explore the roots of Trenton's history. Trenton lies between New York City and Philadelphia, and both states have attributed immensely to the growth of the city's local culture.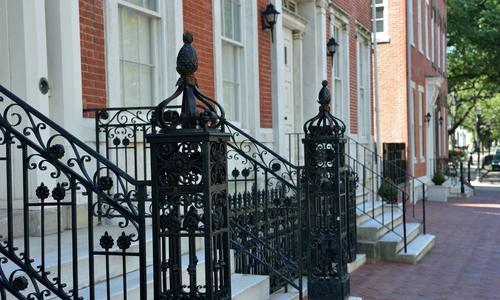 Top 5 Reasons to Visit Trenton
1. Arm & Hammer Park
The Arm & Hammer Park is home to the stadium of the Trenton Thunder, a double-A minor league baseball team affiliated with the New York Yankees.
2. Old Barracks Museum
A National Historic Landmark listed on the National Register of Historic Places, the Old Barracks is a landmark from the Revolutionary War. It documents the Christmas Day that George Washington attacked Hessian troops after crossing the Delaware River.
3. Farmers Market
Trenton's Farmers Market offers a variety of fresh, farm-grown fruits, organic veggies, and meats. You can also find Amish and Eastern European vendors.
4. William Trent House
Home of the late William Trent, this house was once the residence for three governors. Because it has not been renovated much, its foundation has maintained its original appearance and it's easy to see why it is the oldest house in Trenton.
5. The Planetarium
Located inside the New Jersey State Museum, the planetarium has 150 seats where you can sit down and watch laser shows and exhibits of the solar system.
When to Visit Trenton
Tourists tend to stay away from Trenton during the fall and winter, making these the best times to travel. July and August are too hot and humid to go sightseeing but make for great days to go to the beach.
How to Get to Trenton
Plane
Most folks arrive at the Trenton-Mercer Airport (TTN) in Ewing. You can also land in Newark (EWR) or Philadelphia (PHL) where you can then take a car or train for approximately $18 into Trenton.
Train
If you travel by train, Amtrak, New Jersey Transit, and SEPTA all stop at the Trenton Amtrak Station. The Northeast Corridor rail line accesses most of the major cities in the Northeast. The NJ Transit or SEPTA are both cheaper than Amtrak if you travel from New York City or Philadelphia.
Car
Highway 1 is the major highway that runs through the city. You can take the 1-95 or NJ Route 129 to connect to Highway 1. NJ Route 129 also connects to the New Jersey Turnpike, I-295, and I-195.
Bus
Greyhound Bus has several city connections such as Newark and Camden that connect to Trenton.
Airlines serving Trenton
Show more
Where to Stay in Trenton
The Lafayette Park Hotel & Suites is the best recommended hotel in Trenton, offering amenities such as WiFi and a downtown location in the vicinity of Trenton's museums and major landmarks. The Residence Inn Marriott is located in Hamilton and it's only a few minutes away from Trenton and Princeton.
Popular Neighborhoods in Trenton
Princeton – the famous university is located a few miles north of Trenton.
Downtown Trenton – as Mercer County's most visited metropolitan area, Downtown is comprised of many exciting businesses and districts. Artworks, Trenton's visual arts center, is located here and connects the community with art students, professional artists, and Trenton's inner-city and suburban residents.
Marine Terminal Park – located south of Arm & Hammer Park, the land has a public boat ramp that allows people to go fishing in the Delaware River.
Where to stay in popular areas of Trenton
Most booked hotels in Trenton
How to Get Around Trenton
Public Transportation
Trenton's surrounding communities all connect to various bus lines that take you to the New Jersey Transit. NJT one-way tickets range from $1.60 - $12.55 depending on what zone you are in. Local buses cost $2.10 for a one-way ticket.
Taxi
Yellow Cab and United Cab Company are two major taxi companies servicing Trenton. Tariffs start at $5.00 plus $2.30 per mile. Some folks prefer to take Uber and Lyft.
Car
Enterprise is the most popular car rental in Trenton. The average car rental cost in Trenton is $25 per day.
The Cost of Living in Trenton
Shopping Streets
Downtown Trenton is the center for shopping, entertainment, and nightlife. You'll also find several stores at the Quaker Bridge Mall in Lawrence Township and at the Capitol Plaza Shopping Mall in Ewing Township.
Groceries and Other
Food Bazaar Supermarket is known for its Latin American, South American, and Caribbean products. Selecto Supermarket has products such as coffee, meats, toiletries, and house products. The average cost of milk is $3.44 per gallon and a dozen eggs are $2.50.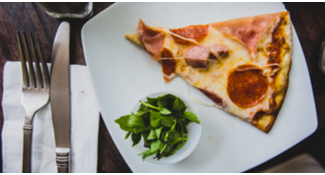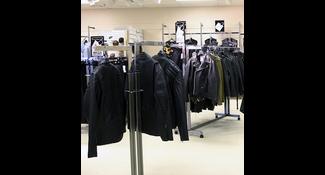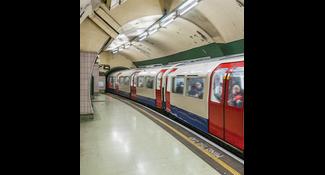 Single public transport ticket
C$ 2.76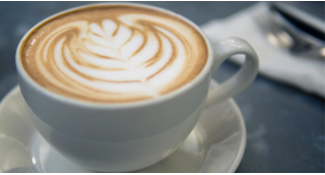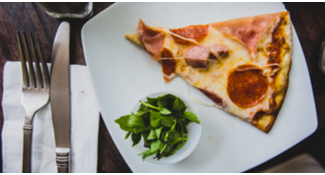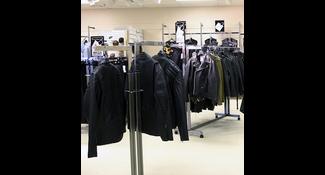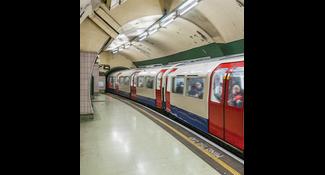 Single public transport ticket
C$ 2.76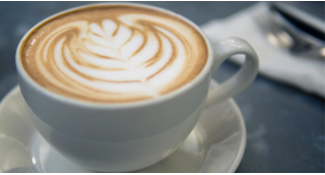 Where to Eat in Trenton
Trenton is known for its mixture of Italian-American, Mexican, and Central American communities. Chencha y Chole restaurant is renowned for its Mexican Mole de Pollo. For soul food and live music, have lunch at Thomasena's Restaurant. Or for a spicy dish, visit the 1911 SmokeHouse Bar-B-Que.
Other popular cities in New Jersey