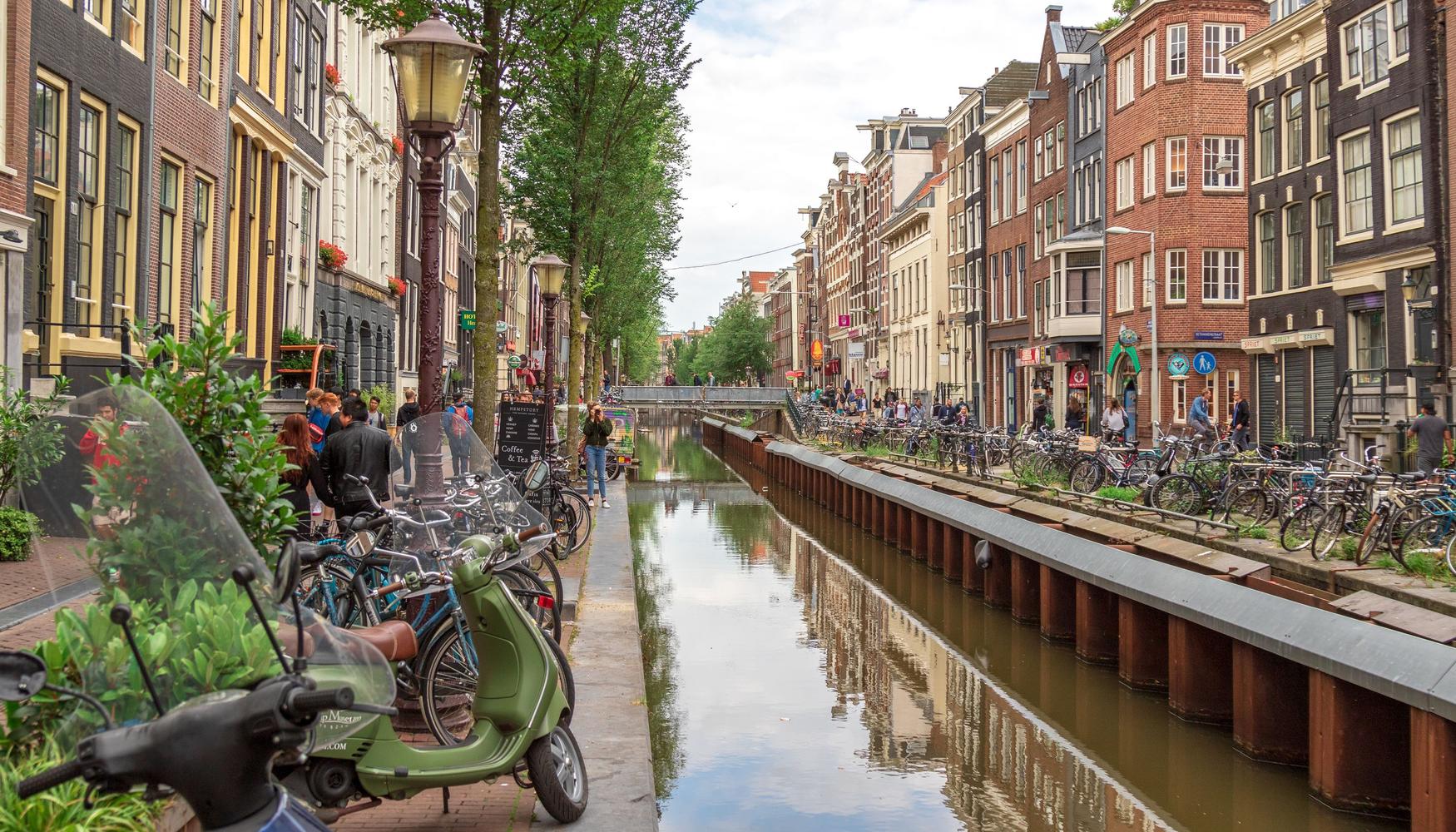 Amsterdam vacation information
| | |
| --- | --- |
| Top vacation (Flight+Hotel) | C$ 677 |
| Family vacation (Flight+Hotel) | C$ 555 |
| Romantic vacation (Flight+Hotel) | C$ 690 |
| Luxury vacation (Flight+Hotel) | C$ 836 |
| Budget vacation (Flight+Hotel) | C$ 532 |
Why should you book a holiday package to Amsterdam?
Amsterdam, the Dutch capital, has an enticing artistic heritage. Its museum quarter is home to some of the world's greatest art treasures, including works by Vermeer and Rembrandt at the Rijksmuseum. The city's core dates back to the 17th century and boasts an elaborate canal system where families can take boat rides along beautiful historic waterways.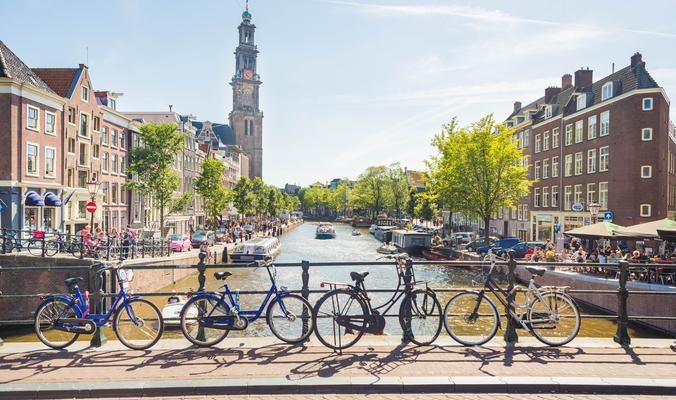 A holiday package is the best way to enjoy your holiday in Amsterdam. It guarantees good accommodation and it saves money which you can then splash out on car hire or various family activities.
When should you book a holiday package to Amsterdam?
Amsterdam generally has favorable weather all year round, with no extremes. You can visit during the autumn, an ideal period for sightseeing, and in January if you prefer shopping. However, the best time to be in Amsterdam is from mid-June to late September.
Where should you stay in Amsterdam during your holidays?
For any holiday type in Amsterdam:
One of the city's finest hotels, the De L'Europe Amsterdam is located next to a Dutch Masters golf course and has a wide view of the Amstel River. It has an airport transfer service with Amsterdam Airport Schipol just a 10 mile drive away on the A10 route.
If you want value for money, then the 3-star Hotel Luxer is a viable option. The rooms are spacious, accommodating up to 4 people, and children under 7 years can stay with their parents free of charge. The hotel can easily be reached via the A10 from Amsterdam Airport.
For family holidays in Amsterdam:
One of the finest family hotels in Amsterdam is the ClinkNOORD. It has bunk beds which increase the capacity of the spacious single rooms. The shortest route to the hotel from Amsterdam Airport is via the A4, at 15.6 miles.
Another family-friendly hotel is the Flying Pig Uptown. With double-deck beds in a dorm setting plus reasonable accommodation rates, it's ideal for large families or groups of 4 to 14 guests. It's a 15 minute drive from Amsterdam Airport on route S106.
For romantic holidays in Amsterdam:
Swissôtel Amsterdam is a perfect fit for a romantic holiday. It has a restaurant that serves fine food plus an exquisite wine selection. The hotel is a 15.9 mile drive from the airport on route s114.
The Hotel V Fizeaustraat has a romantic ambiance that is simply perfect for holidaying couples. In the evenings, a chic restaurant with a retro vibe serves fine food as you sit by a terrace with sunset views. The concierge can organize an airport pickup that takes just 18 minutes on route A9.
For luxury holidays in Amsterdam:
The Hotel Seven one Seven is a luxurious waterfront establishment offering spacious and superbly furnished rooms. There are exercise and fitness facilities to help keep guests in trim and the bar offers a wide range of choice. Airport pickups are quick, with the hotel being only 8.5 miles away on route S106.
Another hotel with a reputation for luxury is the Hilton Amsterdam. There is a remarkable view of the canal from the exquisite suites, especially those with balconies. Upgraded rooms have lounges where you can sit back and sip whisky or the complimentary champagne. An airport pickup is available and only a 10 min (7.2 mile) drive on route A4.
For budget holidays in Amsterdam:
If you are looking to explore the urban night scene in the city, then the easyHotel Amsterdam is a viable option. It's located near a tram stop with a route that takes in most of the important nightclubs and is only 8.4 miles from the airport.
The Hotel Plantage is located in a 17th-century building in close proximity to the Rijksmuseum and the Natura Artis Magistra zoo. The airport is only 12.3 miles away on the A10 route.
Other popular destinations