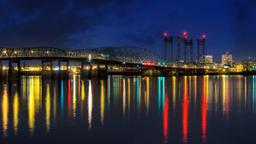 Vancouver car rentals
Search hundreds of travel sites at once for car rental deals in Vancouver
Vancouver, WA, United States
Vancouver car rental Information
| | |
| --- | --- |
| Pick-up location | Vancouver |
| Rental locations | 8 |
Vancouver car rental reviews and directory
Enterprise

8.7 Excellent (12 reviews)
╳
Enterprise reviews
Car rental locations
Enterprise
Locations in Vancouver
11516 Ne 66th St
+1 360 553 3258
| | |
| --- | --- |
| Monday | 07:30 - 17:30 |
| Tuesday | 07:30 - 17:30 |
| Wednesday | 07:30 - 17:30 |
| Thursday | 07:30 - 17:30 |
| Friday | 07:30 - 17:30 |
| Saturday | 00:00 - 00:00 |
| Sunday | 00:00 - 00:00 |
7503 E Mill Plain Blvd
+1 360 750 1111
| | |
| --- | --- |
| Monday | 07:30 - 18:00 |
| Tuesday | 07:30 - 18:00 |
| Wednesday | 07:30 - 18:00 |
| Thursday | 07:30 - 18:00 |
| Friday | 07:30 - 18:00 |
| Saturday | 09:00 - 12:00 |
| Sunday | 00:00 - 00:00 |
8008 Ne Fourth Plain Blvd
+1 360 254 1111
| | |
| --- | --- |
| Monday | 07:30 - 18:00 |
| Tuesday | 07:30 - 18:00 |
| Wednesday | 07:30 - 18:00 |
| Thursday | 07:30 - 18:00 |
| Friday | 07:30 - 18:00 |
| Saturday | 08:00 - 16:00 |
| Sunday | 08:00 - 16:00 |
9319 Ne Highway 99
+1 360 576 9999
| | |
| --- | --- |
| Monday | 07:30 - 18:00 |
| Tuesday | 07:30 - 18:00 |
| Wednesday | 07:30 - 18:00 |
| Thursday | 07:30 - 18:00 |
| Friday | 07:30 - 18:00 |
| Saturday | 08:00 - 12:00 |
| Sunday | 00:00 - 00:00 |
10.0 Excellent
28 Aug. 2016
Awesome
Pros:
The vehicle and the outstanding service
10.0 Excellent
19 Nov. 2016
ride to lacey
Pros:
the customer service was awsome loved the ride
Cons:
cant think of a thing
8.8 Excellent
4 Dec. 2016
Quick and easy
Pros:
I liked I was able to pick my rental from 2 choices and not just handed a key.
Cons:
I didn't like not being greeted as soon as I walked in the door or even being acknowledge. I was ignored until it was my turn. Then when it became my turn I was treated courteously and transaction went smoothly.
8.0 Excellent
7 Jan. 2017
Pros:
I really like that you pick the customer up and take them to the car. Such a great convenience.
Cons:
The car wasn't clean inside
10.0 Excellent
25 Feb. 2017
9.6 Excellent
27 Jun. 2019
Pros:
After hours drop off available and easy. Pickup was quick.
9.6 Excellent
11 Aug. 2019
Pros:
Staff were great. It was busy but they were efficient at taking care of everyone.
10.0 Excellent
21 Feb. 2017
Excellent Customer Service
Pros:
In the middle of a family medical emergency I needed to get to Idaho fast, the airlines wanted $500 each way, but Enterprise came through with the price, the perfect car and flexible return dates.
9.2 Excellent
19 Apr. 2017
Rented from Vancouver, WA
Pros:
We reserved an economy car, but when that wasn't available they upgraded us for free without any attempt to upcharge. They also gave us a little break on the fuel cost since the replacement vehicle (Expedition) wouldn't get as good of gas mileage as we planned for our trip. The staff was very helpful and polite.
8.0 Excellent
20 May 2017
Pros:
Friendly service, nice clean car.
Budget

╳
Budget reviews
Car rental locations
Budget
Locations in Vancouver
14605 Ne Fourth Plain Blvd
+1 360 896 3076
| | |
| --- | --- |
| Monday | 08:00 - 17:00 |
| Tuesday | 08:00 - 17:00 |
| Wednesday | 08:00 - 17:00 |
| Thursday | 08:00 - 17:00 |
| Friday | 08:00 - 17:00 |
| Saturday | 08:00 - 13:00 |
| Sunday | 09:00 - 13:00 |
8.0 Excellent
12 Jul. 2016
Cons:
Check engine light was on
It was just ok
Pros:
Plenty of room in the car, easy pick up
Cons:
No after hours returns but no one told me when I picked it up. I had to clean the interior myself, lots of dust, food wrappers etc
8.0 Excellent
7 Aug. 2019
Pros:
Yes the staff was friendly and helpful!
Hertz

╳
Hertz reviews
Car rental locations
Hertz
Locations in Vancouver
2700 Ne Andresen Rd Ste A1
+1 360 993 2184
| | |
| --- | --- |
| Monday | 07:30 - 18:00 |
| Tuesday | 07:30 - 18:00 |
| Wednesday | 07:30 - 18:00 |
| Thursday | 07:30 - 18:00 |
| Friday | 07:30 - 18:00 |
| Saturday | 09:00 - 12:00 |
| Sunday | |
2.0 Mediocre
14 Sep. 2018
We made a reservation but they didn't have a car for us
Cons:
They didn't have a car for us so we had to book with another rental agency last minute and pay a higher fee for same day rental.
2.0 Mediocre
20 Jun. 2019
Pros:
Nothing positive- I took a taxi to the location after booking and there were zero vehicles. I had booked an SUV, but they said they hadn't had one returned in days.
Cons:
A vehicle onsite, an apology, or an attempt at a solution. The staff weren't helpful in the least. Never renting from Hertz again :(
8.4 Excellent
27 Sep. 2016
Great Service, but I'm SO Glad I Don't Own One
Pros:
The price. The Kayak price was less than half the Hertz direct price.
Cons:
The upsell. I had to pay an extra $15 for a "premium" van (Town and Country) that is exactly the same platform as what I signed up for ("Grand Caravan or similar") because they wanted to put me in a Nissan Sentra, which is smaller. The "we'll sell you LDW but it's for two days not one" on the Kayak site. Hinky. I bought it direct from Hertz for more per day but less overall. The van. Oh. My. God. I'm so glad I don't own one of these. The driver's seat is among the worst I've encountered.
8.0 Excellent
5 Oct. 2016
Pros:
drop off was a breeze and charges were exactly as quoted.
Cons:
pick up was a bit slow since the agency only had one employee who was responsible for pickup/dropoff and cleaning of vehicles.
Was rejected
Cons:
They needed a $200 deposit and I had $192 available Label on my card. Denied. I still need to get my prepayment back, which seems virtually impossible. I've called and never been directed to the right party.
2.0 Mediocre
24 Aug. 2017
Hertz cancelled my car
Pros:
There was not one thing I liked.
Cons:
A few weeks after I made my reservation I got a call from Hertz to inform me that they were cancelling my reservation. Apparently there was a glitch in the system and it allowed me to rent a car but no cars were available. This put me in a tough spot because there were no cars cars available on n the Poryland area because of the eclipse. My trip consisted of attending my daughters wedding in Portland, driving to see the eclipse with my family in Arco, ID, and then driving home to Denver. All arrangements for the trip were made well in advance and now I was without a car. I ended up having to re-book my flight to Portland to go to Seattle to rent a car. Not a god d experience at all!
2.8 Mediocre
27 Sep. 2017
Cons:
The rental car company closed at 12 NOON on Saturday, the exact time of our car rental! We arrived shortly after and they were closed! Spent 45 minutes on the phone and they tried to charge me MORE to pick up on Monday (closed on Sunday, too)! Finally after talking to supervisor they only gave me a $13 credit. OK...8 day rental instead of 10 day rental...I only get $13 off?? Are they insane?? They said the dealer would give me a discount when I picked up the car. Guess what? The dealer tried to charge me EXTRA for even an upgrade (!!) and would not give me a break on the price either! They blamed Kayak for the price!! This was my first time renting a car with my family (we have a 6 month old child) and we will never rent with Hertz again!
They Changed the Price at the Register
Pros:
They tried adding $130 for a 2 week rental for my Wife to also be a listed driver. It didn't go well after that. Went somewhere else and rented. Not sure if this was Kayak's problem or Hertz's but there's a few steps that need adjustment. Won't be using Kayak again - or Hertz until they get their stuff together.
10.0 Excellent
26 Aug. 2018
Misunderstanding multiple contracts
Pros:
The service that the local office of Hertz provided us was outstanding, and the car was better than promised.
Cons:
We had three contracts in this transaction: One with Kayak, one with a car-rental website that I had never heard of, and finally, one with Hertz. We wanted to change the contract with Hertz so that my wife could also drive the rental car, so they cancelled their contract and proceeded to write a new one to include my wife. Unfortunately, that cancellation cost us $350 because it only cancelled one of the three contracts, and the other two were non-cancellable. We needed for the agent at Hertz to think through the process and realize that, with Kayak and the other agency involved, we wouldn't be able to alter the contract in any way without creating a new (additional) billing. The process cost us more than twice as much as expected.
Avis

╳
Avis reviews
Car rental locations
Avis
Locations in Vancouver
14605 Northeast Fourth Plain Boulevard
+1 360 896 8475
| | |
| --- | --- |
| Monday | 08:00 - 17:00 |
| Tuesday | 08:00 - 17:00 |
| Wednesday | 08:00 - 17:00 |
| Thursday | 08:00 - 17:00 |
| Friday | 08:00 - 17:00 |
| Saturday | 08:00 - 13:00 |
| Sunday | 09:00 - 13:00 |
8800 Northeast Vancouver Mall Drive
+1 360 254 5991
2.0 Mediocre
26 Feb. 2016
Make sure you have a steller credit report
Pros:
Absolutely nothing good to say about avis other then I will never take my business there, and so should you.
Cons:
Getting the run around with what card i can use and cant, on top of that you have to have a perfect credit score in order for them to even rent a car. Thats just wrong and creates gentrification of class. So if you have lots of money and a perfect credit score, then by all means rent from here. If you are an average American who works hard and doesn't meet their requirements, don't bother stepping foot in their store. I was treated so much better by their competitor that i will be doing business with their competitor and recommending anyone to never do business with Avis. The policies that Avis has in place is just plain wrong.
2.0 Mediocre
28 Aug. 2017
worst car rental experience
Cons:
dirty car ( twice!!!) no showing of ins and out of the car poor customer service
Pros:
Pickup and dropoff were a breeze
Cons:
Car was filthy, but I rented at the last minute so maybe there was no time to clean? Windows had paint pen on them, windshield had tape on it like it had just been replaced, interior hadn't been cleaned and there might have been mustard on the steering wheel!
32 travellers who rented a car in Vancouver gave the car agency they used an average rating of 6.5
Car rental locations in or near Vancouver
Good to know
| | |
| --- | --- |
| Most popular car type | Compact |
When to book a rental car in Vancouver
Average daily price per month
Rental car prices as pick-up date approaches
Top tips for renting a car in Vancouver
Book your rental car in Vancouver at least 1 day before your trip in order to get a below-average price
FAQs about renting a car in Vancouver
What is the most popular rental car in Vancouver?
Compact (Nissan Versa or similar) is the most frequently booked rental car type in Vancouver.
What is the best rental car company in Vancouver?
Based on ratings and reviews from real users on KAYAK, the best car rental companies in Vancouver are Enterprise (8.5, 12843 reviews), Thrifty (7.1, 2725 reviews), and Budget (8.3, 10 reviews).
Which car rental companies will pick you up at the airport: Portland airport (PDX)?
Car rental companies that offer shuttle or pick-up services from Portland airport to off-airport locations include Thrifty, Hertz, Enterprise, Budget, Alamo and Dollar.
How can I find car rentals near me in Vancouver?
Take a look at our extensive car rental location map to find the best rental cars near you.
How much does a Compact car rental cost in Vancouver?
A Compact car rental in Vancouver costs C$ 64 per day, on average.