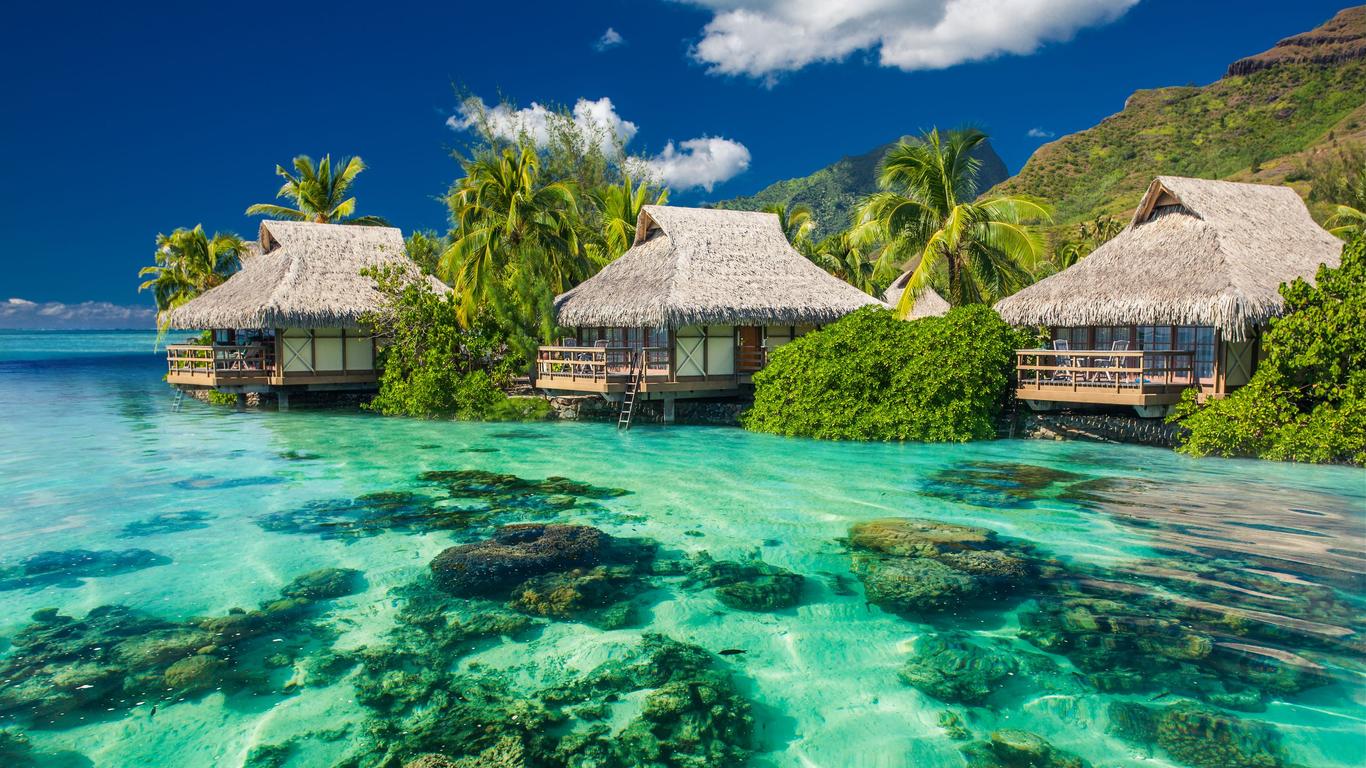 Latest Tahiti Hotel Deals
Are you travelling for business? Find a hotel with extra amenities such as Hotel Tahiti Nui. It has a business centre and meeting rooms for your work and relaxing facilities for you to enjoy afterwards, such as an outdoor pool, spa and wellness centre and a spa bath.
If you're looking for a quiet stay away from the crowds, find a hotel near Tahiti Iti, otherwise known as Small Tahiti. This area is quite untouched by tourists and provides a more authentic stay and an opportunity to learn about the local people and culture. You could stay at Bungalows Havae Teahupoo to enjoy a peaceful stay along the water.
Hiking trails are very popular in Tahiti. Consider a stay further inland at Tahiti - Peace Retreat. This accommodation is located close to the Pamatai Hills, with a beautiful view of the sea and mountains. It has a generous outdoor covered patio, surrounded by the lush rainforest.